Transgender athletes in sport: Australian sports urged to reconsider policies
Nine Australian sporting bodies have been urged to reconsider their policies on transgender athletes amid warnings the integrity of women's sport is at stake.
A trio of exercise science professors have called out major Australian sporting organisations — including the AFL and Cricket Australia — for prioritising inclusion over "fairness and safety" in transgender policy decisions they believe could destroy the integrity of women's sport.
The now retired academics Helen Parker, Beth Hands and Elizabeth Rose authored two papers, published in the International Journal of Sport and Society in January, which argue for the "protected female category in sport" and say the existing biological research has been ignored by major Australian sports.
This showed that male athletes have unfair physical advantages in sports when competing head-to-head against females.
Stream Over 50 Sports Live & On-Demand with Kayo. New to Kayo? Try 14-Days Free Now >
In March the academics, who taught at the University of Notre Dame, Australia, wrote a series of letters to the leaders of nine major sports — including Cricket Australia, the AFL, Hockey Australia, Tennis Australia and Netball Australia — urging their boards to undertake a review of their transgender policies in the light of the readily available biological evidence presented in their papers.
Their first peer-reviewed paper addressed the "biological perspectives, fairness and physical safety in women's sport" and their second covers the "implications for female competition integrity" and delving into the issues that they believe could undermine female sport.
Parker, who was also the first female commissioner on the Western Australian Football Commission, says they have been surprised to have not heard back from a single sport since submitting the information, which draws on the research of world-leading sports scientists and biologists.
"I'm concerned that there hasn't been an acknowledgment that this information has come through," Parker said.
"My request was that the board take on the information and discuss the issue of trans women in sport at least at board level again, and ask: 'Is our policy of transgender participation appropriate now that we have this biological information?'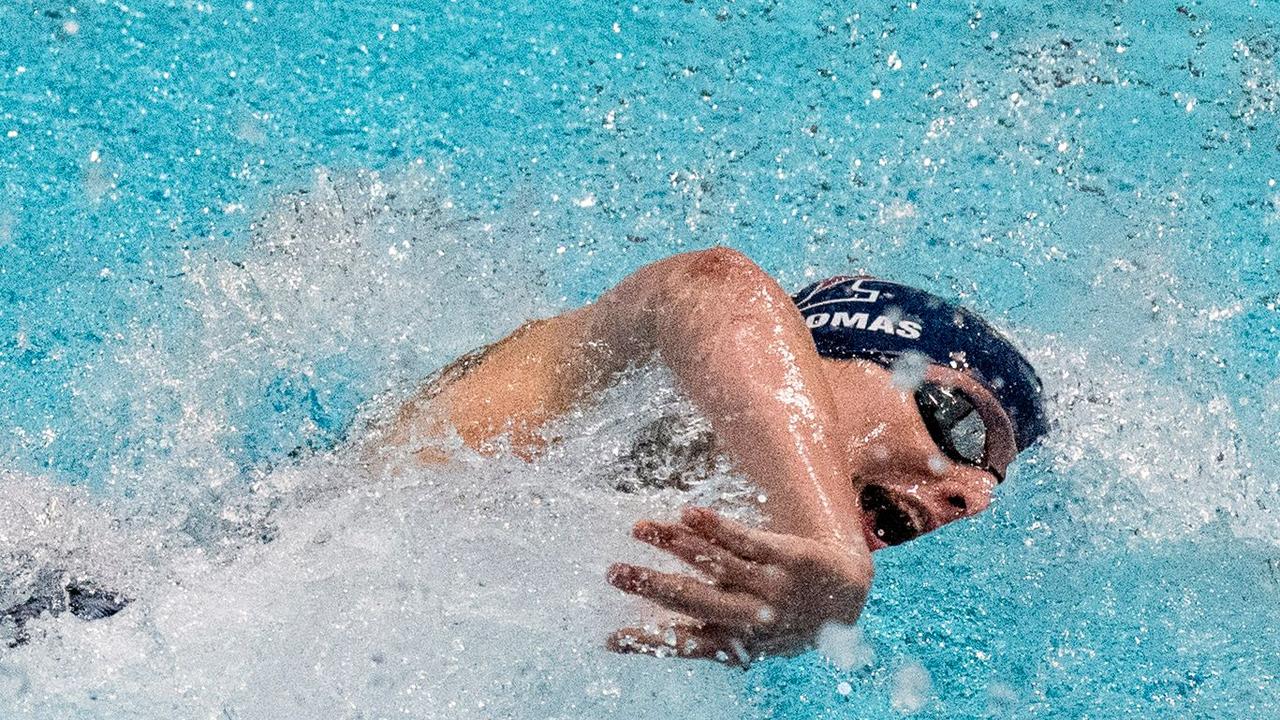 Lia Thomas competes in a race.
"I hope that the rise of elite trans women athletes like US swimmer Lia Thomas and the UK cyclist Emily Bridges is really a wake-up call and alert sports boards to really look at what they're trying to achieve in terms of advancing girls and women in their sport.
"If they are going down this transgender inclusion role, then they really have not only dropped the ball, they've basically made a balloon out of the issue and just let it float away. It looks as if they're not serious in their custodianship of their code and advancing women's sport."
Since Thomas's historic win at the US College championships, which now has her aiming for the Paris Olympics, followed by Bridges's bid to qualify for the Commonwealth Games this July, several world sporting bodies have begun working on policies on the inclusion of elite trans athletes.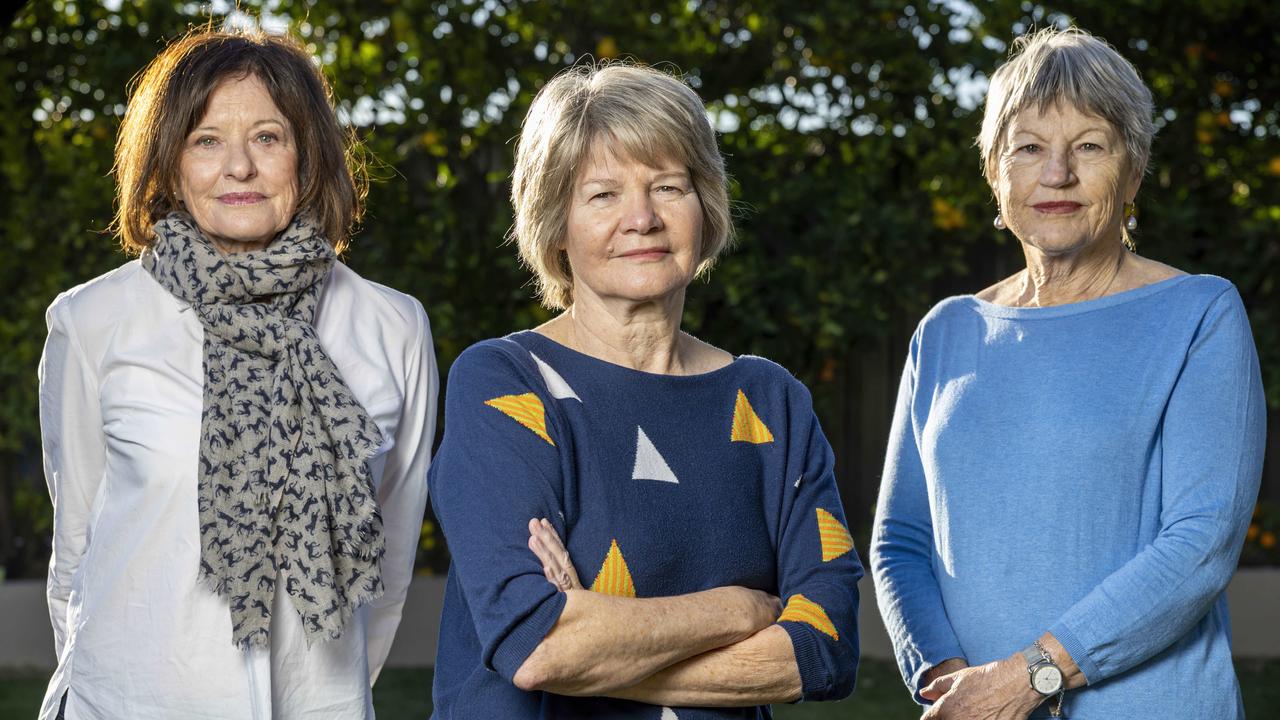 Associate Professor Elizabeth Rose, Professor Helen Parker and Professor Beth Hands.
Asked what their policies are, Swimming Australia said they had asked FINA to come up with a ruling for all countries while the world cycling body, the UCI, moved to block Bridges from continuing to compete, preventing her from qualifying for the Wales women's cycling team.
The sports professors believe that while trans children should be free to choose what category to play in, post-puberty young athletes should be limited to a category of their biological gender not their social identity, particularly in the interest of "safety" in contact sports because science proves males' strength and power becomes too great.
In their papers, the sports scientists singled out governing bodies such as the AFL, stating they had "wilfully or naively overlooked, ignored or dismissed" published sports science literature, like the report that instigated World Rugby's ban on transwomen playing "female rugby" and its decision to prioritise the safety of players.
"One would expect that other football codes in which players collide and tackle would take notice. However, it is intriguing that the 2020 Gender Diversity Policy of the AFL does not appear to be cognisant of any of the biological research," they write.
"In advocating TW eligibility in its female code, the sport's policy clearly discriminates against natal female players in presenting two facts of biology as being myths."
"These promoted myths are; 'Transgender players are a safety risk on the field' and 'Transgender women players will dominate cisgender women players because of testosterone (AFL, 2020, 4)."
"Extensive research cited in both World Rugby (2020) and UK Sports Councils (2021) policies debunk the first 'myth' and endocrinology research by Sonksen et al. (2018) and Coleman (2017) showed that testosterone is the androgynous hormone that from puberty especially builds muscle, skeletal, cardiovascular tissues in males to develop athletic capacity exceeding female capacity."
Under the title "Level Playing Field", the women point to the research from experts such as Dr Emma Hilton, a prize-winning developmental biologist at the University of Manchester, whose research details how trans women athletes will always have a physical advantage over their female counterparts.
"So big is the gap, there are 9000 males between 100m world record holders Usain Bolt and FloJo (former women's 100m champion Florence Griffith Joyner)," Hilton has said. "So early does the gap emerge, the (Rio) female 100m Olympic champion, Elaine Thompson, is slower than the 14-year-old schoolboy record holder."
The professors say that while the argument "often advanced" by advocates of "inclusion" is that as there is "no true level playing field" in any sporting competition because of different physiques, skills, and drive among athletes, adding the male biology to the mix creates insurmountable advantages.
"Paula Radcliffe's marathon world record is beaten by between 250 and 300 men per year, and Olympic records show on average a 10 per cent difference between male and female champions," they write.
"Matched for weight and/or height, the biological female player in the same event would always be beaten by a biological male player, regardless of current (testosterone) levels of the trans athlete. The explicit, stated focus in the AFL transgender participation policy is to promote inclusion at the expense of fair opportunity. How can that promote females in sport?
"Biological evidence reveals that a male athlete compared to a female athlete within the same event/sport who has transitioned post-puberty to the female gender identity retains carry-over effects of an androgenised athletic body, such as limb length, stature, larger heart and ligament strength. These characteristics are not reversed with testosterone suppression."
Currently, Netball Australia and the AFL require that their elite trans women athletes lower their testosterone levels over two years prior to application. Cricket Australia requires elite level players to lower their testosterone continuously for a period of no less than 12 months.
Some sports only consider community level sport. As such, for Hockey Australia, Rugby Australia, Tennis Australia and Touch Football Australia there are no special restrictions for trans women athletes to lower testosterone to compete. They may play in the competition aligned with their gender identity.
Many of the current transgender guidelines were completed in 2019 and 2020 — and are in line with the Australian Human Rights Commission and Sport Australia's guidance to sports on participation of transgender and gender diverse individuals.
The Australian academics believe a key line in the AHRC framework has been overlooked in developing the guidelines. It related to the sport provisions in the Sex Discrimination Act 1984.
"The AHRC guidelines state: 'The objective of the (permanent) exemption (for sport) is to restrict competitive sporting activity to people who can 'effectively compete' with each other. This is intended to recognise that biological differences between men and women are relevant to competitive sporting activities. It can be understood as ensuring 'a level playing field' (AHRC 2019, 24)," the sports scientists write. "We assert that based on our review of both the sport's transgender guidelines and the existing biological research that this key, clear principle that 'biology matters in sport' in the framework has been overlooked."
They add: "Those advocating for trans women's rights to compete in female competitions on social justice and human rights grounds also need to become educated about the facts of sex-based, biophysical and performance differences. These differences unequivocally favour male sporting prowess."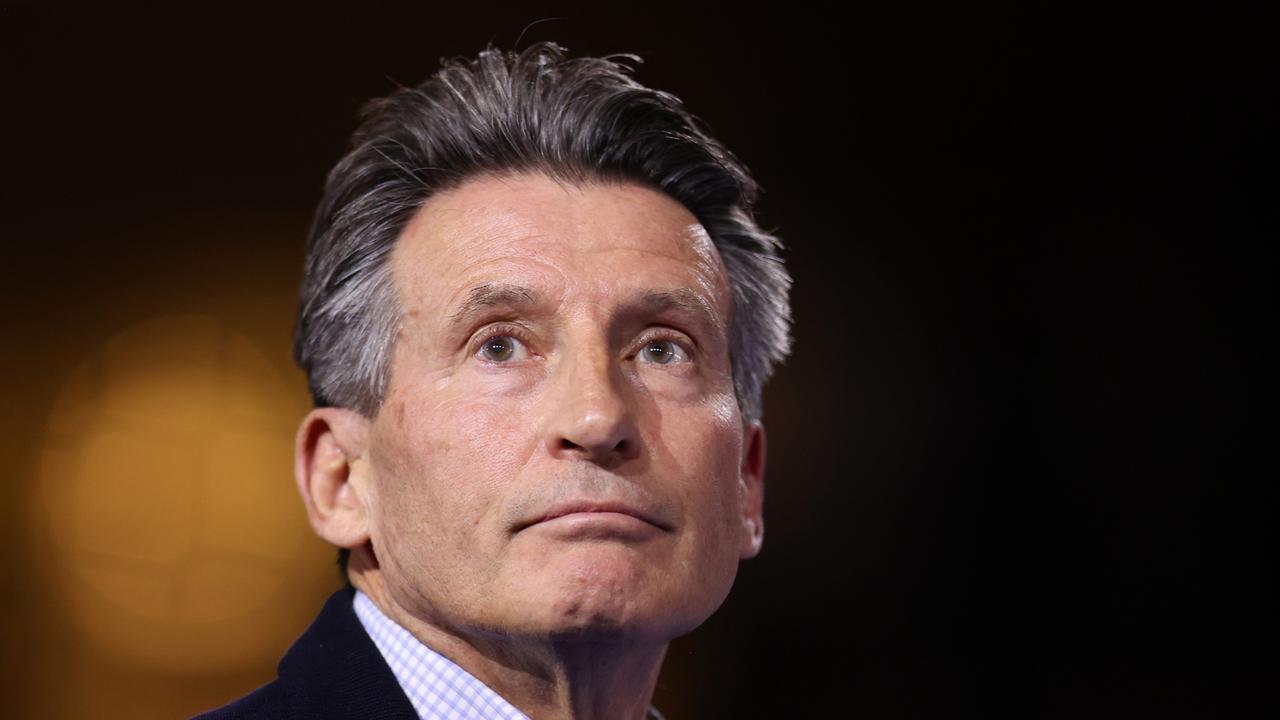 Sebastian Coe says the integrity of women's sport is very fragile.
The two papers examine the repercussions for fairness, safety and integrity of female sport
"We could see from our reading of sport science, and endocrinological research that a male-bodied athlete, irrespective of gender identity or testosterone lowering therapies, retained a measurable performance advantage over a female-bodied athlete," Parker said.
"We concluded that while human rights to play sport and full inclusion was the new priority, no heed had been given to the existing biological research by scholars (such as Hilton, Tucker, Pike, Lundberg, Handelsman). This evidence clearly pointed to sex-based performance discrimination — there was no level playing field, nor fairness nor safety nor integrity for natal females in these 'progressive' policies. We concluded that our Australian sports policymakers appear to have wilfully or perhaps naively overlooked, ignored or dismissed this readily available biological evidence, as have their international counterparts through the IOC framework. It is fact that in sport, sex-aligned biology matters to performance."
World Athletics chief Sebastian Coe recently said that the integrity of women's sport was in peril.
"The integrity of women's sport if we don't get this right, and actually the future of women's sport, is very fragile," Coe said.
He also said that World Athletics may soon reassess testosterone levels required for trans women athletes, although the issue is not so much the level as the legacy effect of testosterone in puberty.
Ultimately, Parker says a separate category for transgender athletes should be considered.
"There is no biological science supportive of overturning sex-divided sports categories," Parker says.
"I would say to all sports, please consult more widely then you are deliberating such radical change to redefine who is a female athlete. Sports must do the hard yards to work out how to include transgender athletes. They deserve to be included but we need to create a new, innovative way of including these athletes, not just shoehorn them into existing sports structures, because it doesn't work and it's not fair or safe for women athletes."
Originally published as Transgender athletes in sport: Australian sports urged to reconsider policies