FINA transgender athlete ban: What governing body's decision means for Australian swimming
Swimming Australia fears FINA's ban on transgender athletes could have major ramifications for a sport that is "99 per cent inclusive" back home.
While FINA's landmark decision effectively bans transgender women from competing at international level events such as the Olympics and world championships it won't apply to any internal competitions in Australia, other than the national trials for the global meets.
All other competitions, from grassroots and junior levels, to school carnivals and state championships - will essentially fall under a separate policy, to be decided by Swimming Australia and the state members.
Stream Over 50 Sports Live & On-Demand with Kayo. New to Kayo? Try 14-Days Free Now >
"It was definitely a bold decision," Swimming Australia chief executive Eugenie Buckley told News Corp.
"FINA has taken a stand in this space, but this is the beginning, this is the first step. So now, all the work needs to be done, particularly for us.
"It's very easy for us now on FINA competitions and FINA world records, in the sense of our nationals, so our biggest discussion will be when we get back home with our member states."
While the likes of Cate Campbell and Ariarne Titmus and Emma McKeon are household names after their stunning performances at last year's Tokyo Olympics, for Swimming Australia, the elite performers represent less than 1% of the swimming community.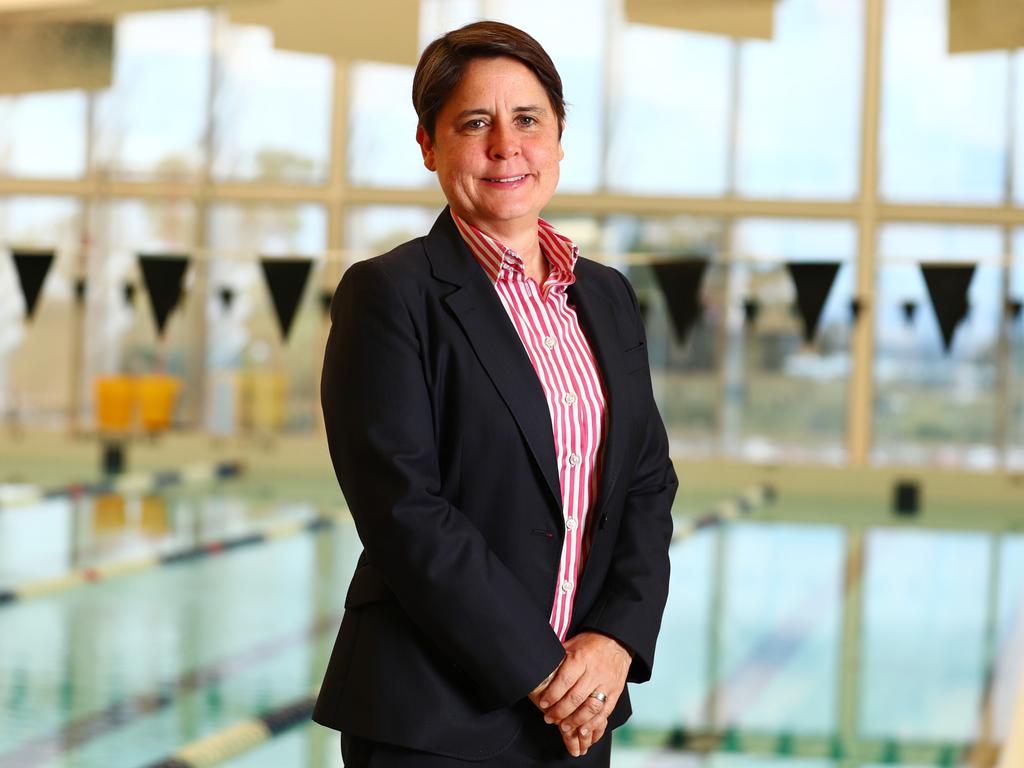 Swimming Australia CEO Eugenie Buckley.
What that really means is FINA's bombshell announcement just doesn't apply to the overwhelming majority of Australian swimmers because they come under policies determined by federal and state associations.
"At the community level, and I can't stress this enough, because that's 99% of our sport, we are inclusive," Buckley said.
"We're an island, we're a swimming nation, it's in our DNA. We want absolutely every person in Australia to feel safe and welcome in swimming.
"What we need to do is we make sure we get that balance between that inclusion, which is critical to our sport, and that competitive fairness for that top elite."
Swimming Australia's policy planning is already well advanced.
Although no-one was told exactly what FINA's decision would be because of the highly confidential way the research was carried out, Australian officials had begun laying the foundations anyway.
Swimming Australia has already produced a position statement on inclusion and competitive fairness and president Tracey Stockwell said it was unlikely much would change for the majority of the sport's participants.
"It was a good process and we commend FINA on that," she said.
"We didn't have a lot of visibility about it. But I understand why.
"At the very participation level, it's clear, it's inclusive, easy.
"At the highest level, it's now clear, but it's in between, which we always knew would be, where we do need to do a little bit more consultation."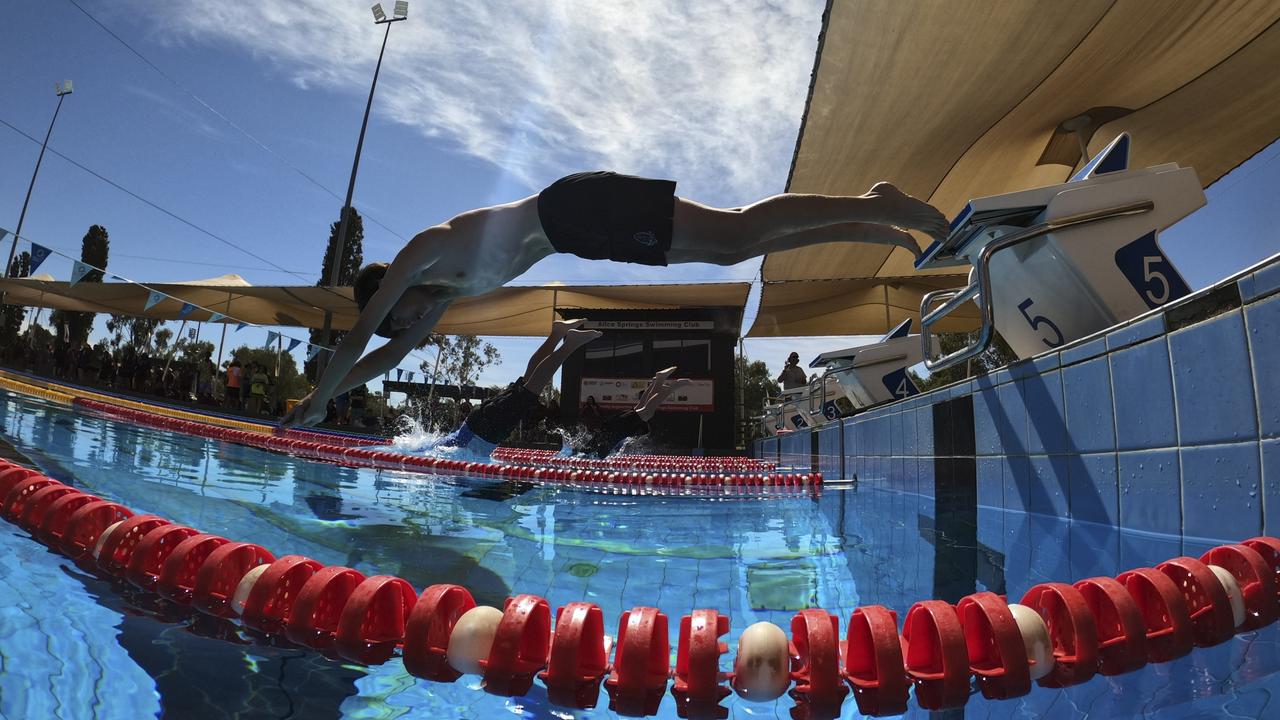 Swimming Australia fears FINA's decision could muddy waters back home. Picture: Supplied
The "in between" area is likely to be at state level, for competitors once they pass puberty, when the performance gaps between male and female athletes widens.
While FINA made it clear it neither wants - or has - jurisdiction over what individual countries choose to do domestically, Buckley said Australia still put its policy planning on hold until it knew exactly what the global body was doing.
"We're satisfied with that. That's the way it should be," she said.
"With our member states and member organisations, we've been keeping them in the loop the whole way…and they're also aware that we're waiting for FINA.
"Now we've got that, the question is what does it mean for state championships and so on but that's the debate that we're going to have with our states."
Call for FINA to urgently review trans policy
Equality Australia CEO Anna Brown has called for FINA to immediately review swimming's controversial transgender ban as other world sports such as football and athletics announce their own review into transgender participation policies.
Swimming's strong policy has sent shockwaves around world sport and while many sports are now re-examining their own policies, Brown has warned swimming has simply gone too far.
"All women deserve to be treated with dignity and respect, no matter who they are, whether they're trans or not, and regardless of their innate sex characteristics," Brown said.
"The fact is that women's bodies – like all human bodies – are diverse. For a powerful international sporting body such as FINA to determine that only a particular type of woman can compete against other women sets a dangerous precedent, increasing discrimination against trans and intersex people and exposing intersex children to the further risk of so-called 'sex normalisation' procedures without their consent."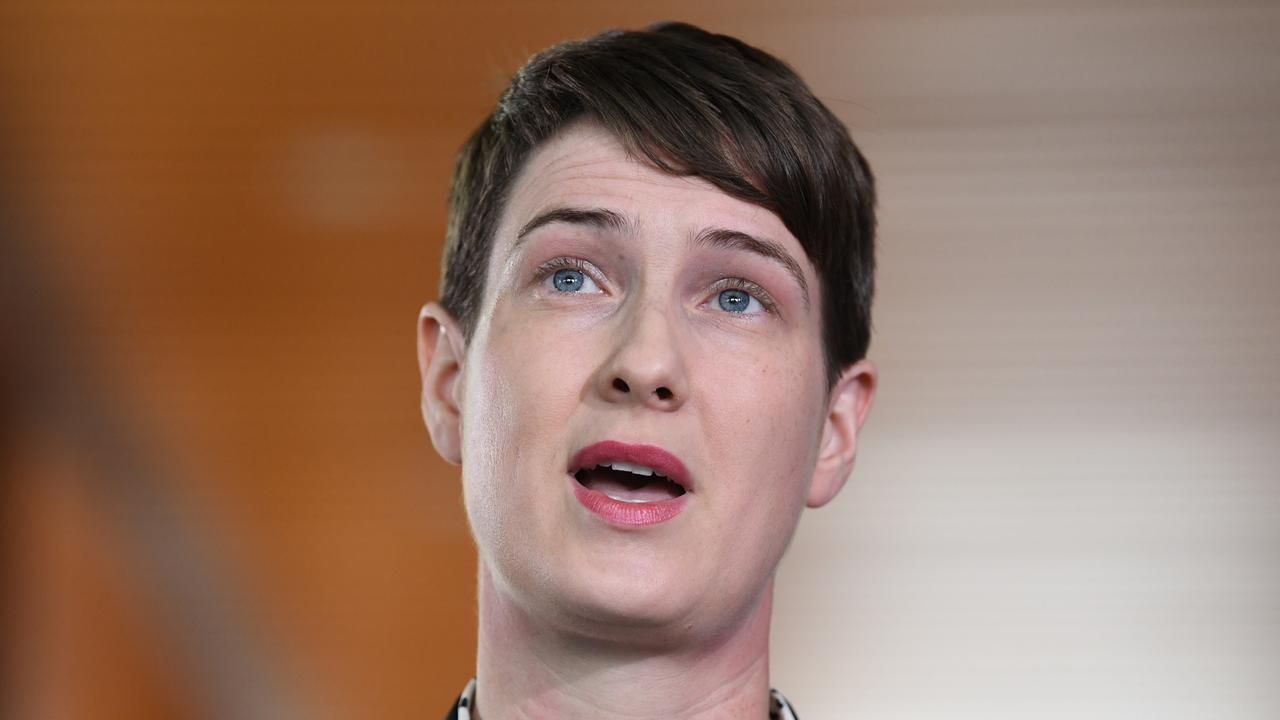 Anna Brown.
Brown said the FINA policy - which forces all elite transgender athletes to undergo a compulsory assessment to determine their chromosomal sex as a precondition for their participation in elite swimming - is a potential breach of human rights.
"This ban will have impacts on the human rights of all athletes, but it will pose specific and serious risks of harm to intersex women and effectively exclude most trans women from competing at an elite level in a sport they love," Brown said.
"It is completely unacceptable, particularly when there are no known trans women currently competing in elite swimming.
"Human rights principles require such policies to start from a place of inclusion unless an exclusion can be justified as proportionate to any risks identified. FINA have failed to meet that standard.
"FINA should place the policy under review immediately, and urgently provide a detailed explanation of the evidence it relied upon and who was involved in making the determination that such discriminatory and intrusive measures are justified, and that the risks identified could not have been mitigated by anything less than a blanket ban."
The world governing bodies for football and athletics are the first big international sports to confirm they are revealing their policies, with both confirming rethinks overnight.
Sebastian Coe, president of World Athletics, applauded FINA for being the first sport to take the plunge and make a clear decision on transgender participation while others sports were stalling.
"We see an international federation asserting its primacy in setting rules, regulations and policies that are in the best interest of its sport," he told the BBC.
"This is as it should be. We have always believed that biology trumps gender and we will continue to review our regulations in line with this. We will follow the science."
Coe came under fire years ago for wanting to set a limit on the amount of testosterone female athletes can have in their bodies after concerns were raised about Caster Semenya's wins on the track.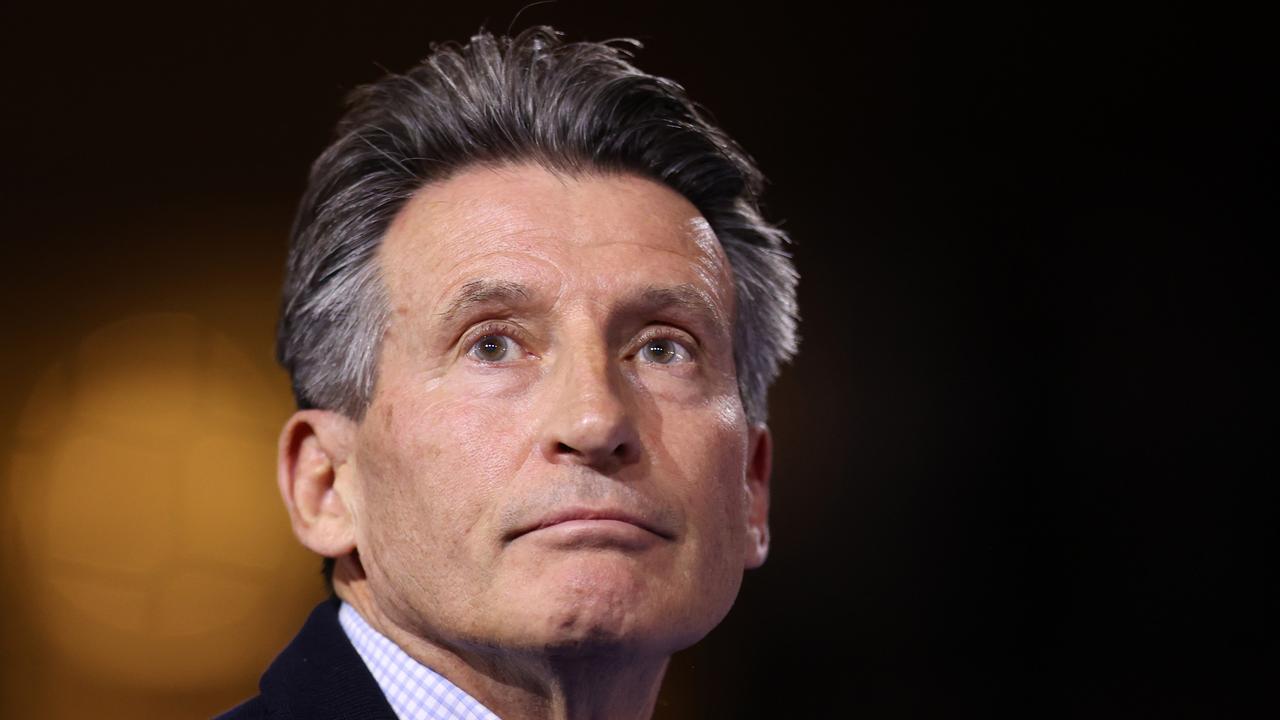 Sebastian Coe, President of World Athletics.
In light of FINA's landmark changes, Coe told the BBC World Athletics would look to introduce a new policy before the end of 2022.
"We continue to study, research and contribute to the growing body of evidence that testosterone is a key determinant in performance, and have scheduled a discussion on our regulations with our council at the end of the year," he said.
"We've always tried to find a navigable way through. We haven't wanted to stigmatise.
"But when push comes to shove, if it's a judgment between inclusion and fairness, we will always fall down on the side of fairness – that for me is non-negotiable.
"The integrity of women's sport is really, really important here, and we can't have a generation of young girls thinking there is not a future for them in the sport. So we have a responsibility … maintaining the primacy and the integrity of female competition is absolutely vital, and that's why we were at the forefront of tabling those regulations that allow as close as you can get to a level playing field.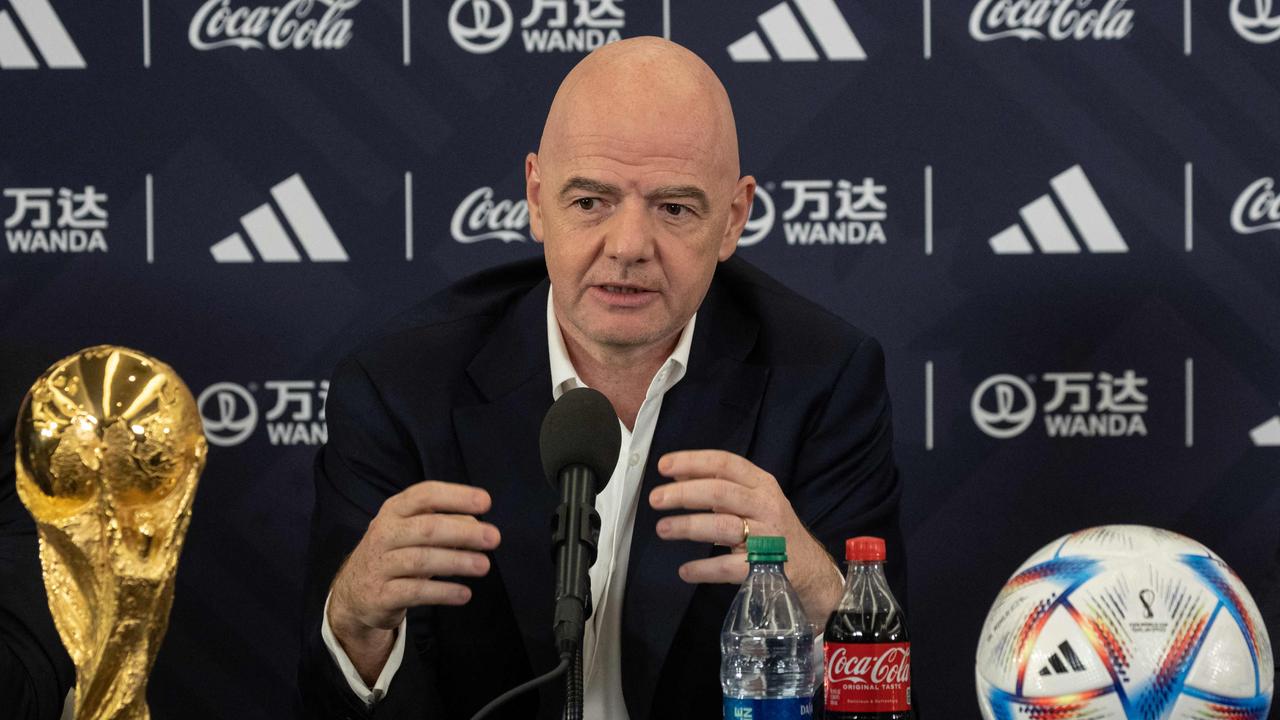 FIFA President Gianni Infantino.
"Those regulations are always under review … if there are events, distances or disciplines that we think are being unfairly impacted we will of course look at those again in the light of the science."
Football's world governing body FIFA has also confirmed it is having a rethink.
A FIFA spokesman told Reuters that it had already started consulting with medical, scientific, legal and human rights experts.
"FIFA is currently reviewing its gender eligibility regulations in consultation with expert stakeholders," the spokesperson said.
"Due to the ongoing nature of the process, FIFA is not in a position to comment on specifics of proposed amendments to the existing regulations."
Athletics and football won't be the last sports to follow swimming's lead. with the trickle expected to turn into a flood