Australian Open: Growing concerns for tournament as Rafael Nadal, Belinda Bencic reveal Covid-19 diagnosis
A likely Australian Open seed has had her preparations thrown into chaos after becoming the latest tennis player diagnosed with Covid.
Australian Open preparations have taken another hit with former top-10 player Belinda Bencic testing positive for Covid.
Bencic revealed overnight on Tuesday she was isolating after a positive test for the virus.
She tweeted: "Hi everyone. I wanted to provide a quick update that unfortunately although I am fully vaccinated, I recently tested positive for Covid-19. I am currently isolating and taking all precautionary measurements (sic) to get through this as best as possible as I am experiencing quite severe symptoms (fever, aches, chills).
"While the timing is not ideal — as I was in the final stages of my preparations for the Australian Open swing — I will make my way to Australia as soon as I am cleared and past the isolation period."
It comes after Spanish legend Rafael Nadal revealed he was Covid positive and amid growing fears about the Open's staging in 2022.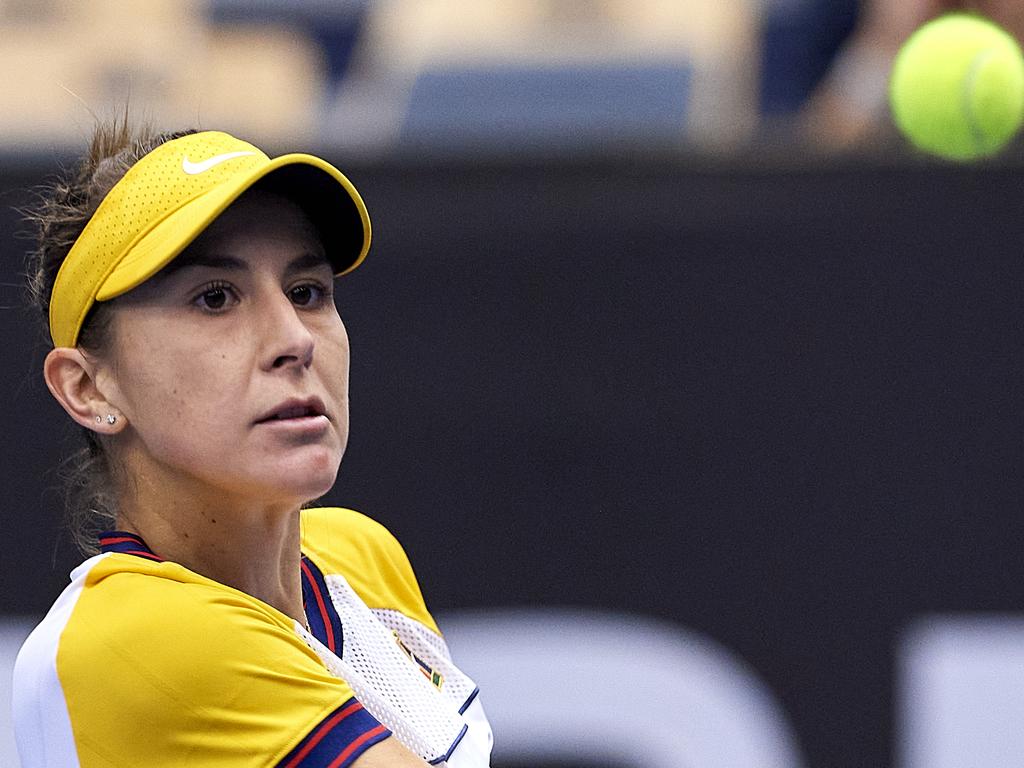 Belinda Bencic suffered fever, aches and chills after contracting Covid. Picture: Adam Nurkiewicz/Getty Images
GROWING CONCERNS OVER AUSTRALIAN OPEN
There are growing concerns surrounding the staging of the Australian Open next month after Rafael Nadal became the latest player to contract Covid-19.
The 20-times grand-slam champion from Spain announced that he had tested positive for the virus after arriving home from an exhibition event in Abu Dhabi, where he was defeated by Andy Murray in the semi-finals on Friday. He had returned to action only last week after a four-month absence spent recovering from a foot injury.
Nadal, 35, was scheduled to travel to Melbourne next week before his first warm-up tournament but it seems likely that he will now pull out, which would be a significant blow to his preparations for the scheduled start of the Australian Open on January 17. He is at present experiencing unspecified symptoms during his 10-day period of self-isolation.
"I am having some unpleasant moments but I hope that I will improve little by little," Nadal said.
"I am now homebound and have reported the result to those who have been in contact with me. As a consequence of the situation, I have to have total flexibility with my calendar and I will analyse my options depending on my evolution."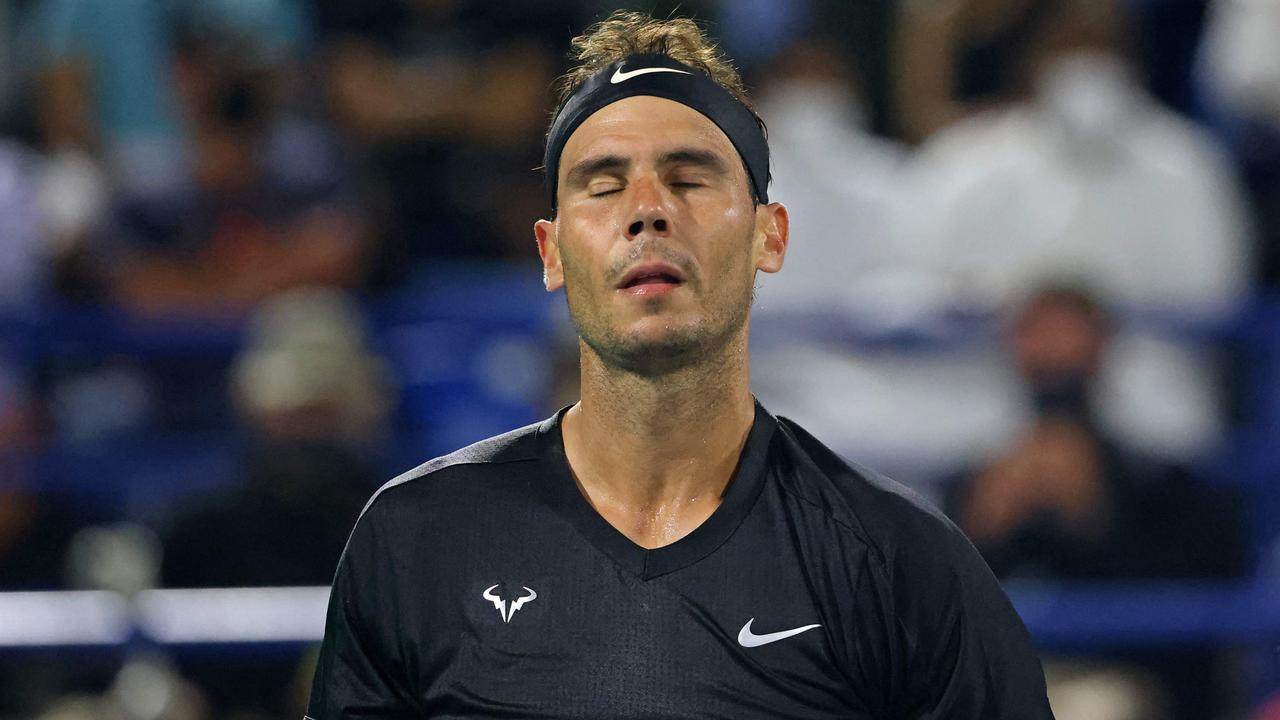 Rafael Nadal says he has tested positive for Covid-19. Picture: AFP
Whether the first grand-slam tournament of 2022 goes ahead remains to be seen. Organisers are anxiously monitoring developments with the Omicron variant and understandably have concerns about its rapid rate of transmission. More than 3000 players, coaches and other associated staff from around the world are due to begin arriving in Australia after Christmas Day, raising the potential for logistical chaos with close-contact protocols should there be further cases discovered.
Murray is one of many players who are adjusting their training schedules in an attempt to avoid becoming infected with Covid-19. The former world No 1 has chosen not to practise at the LTA's National Tennis Centre in Roehampton, southwest London, because of "a number of positives there in the last 10 days".
Instead he is hitting balls on a private court and using his gym at home for fitness drills.
Hola a todos. Quería anunciaros que en mi regreso a casa tras disputar el torneo de Abu Dhabi, he dado positivo por COVID en la prueba PCR que se me ha realizado al llegar a España.

— Rafa Nadal (@RafaelNadal) December 20, 2021
Emma Raducanu suffered considerable disruption to her preparations for the new season when she tested positive after arriving in Abu Dhabi ten days ago. The newly crowned BBC Sports Personality of the Year, 19, was forced to cancel an exhibition match against the Olympic gold medallist Belinda Bencic last week and attempted to keep up her fitness in quarantine by walking around her hotel room in circles.
"I am feeling much better," Raducanu told BBC Breakfast.
"Today I did my 10,000 steps around the room. That's been keeping me occupied."
Emma Raducanu suffered considerable disruption to her preparations for the new season when she tested positive to Covid. Picture: Getty Images
This is far from ideal for Raducanu before her first full season on the WTA tour. The US Open champion had specifically targeted improvements in the physical side of her game this month and she has been unable to work with her new coach Torben Beltz as much as she would have liked. She is likely to play her first match of the new year in Melbourne on January 3 or 4. "I just want to look back at the end of 2022 and think that I have improved in some way and also learned," Raducanu said. "I have got a lot of learning to do. It might take longer to recover but we'll see. I'm looking forward to getting started."
Covid and restrictions surrounding the virus have been a buzzword ahead of this year's open.
Serena Williams has already withdrawn, while World No. 1 Novak Djokovic has entered the event, but it remains to be seen if he can get approval to play, given his stance on the vaccine.
Originally published as Australian Open: Growing concerns for tournament as Rafael Nadal, Belinda Bencic reveal Covid-19 diagnosis