Australian Open 2022: Ash Barty is perfectly placed to become first Aussie in 44 years to win home Open, writes Mark Philippoussis
Best slice backhand in the world, brilliant around the court ... and that isn't even the best part about Ash Barty's game, writes MARK PHILIPPOUSSIS.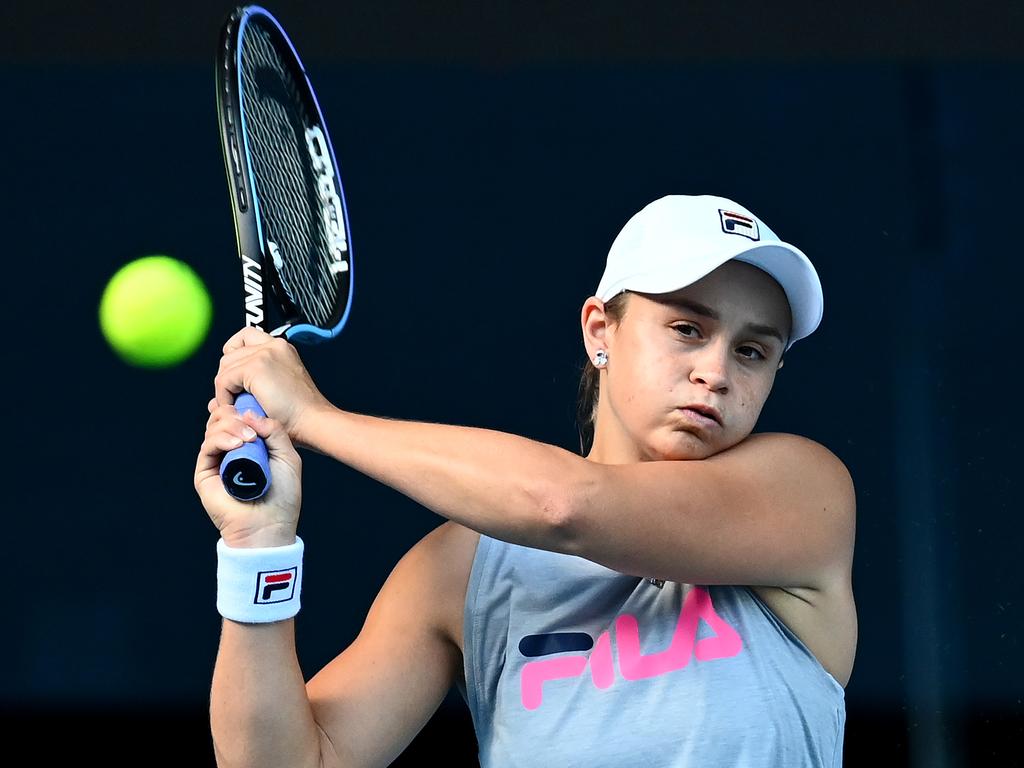 Ash Barty could be on the verge of breaking a 44-year Aussie drought at the Australian Open. Picture: Quinn Rooney/Getty Images
Ash Barty, in a way, snuck up on the world of tennis.
With some players there's a big moment early in their career and then they are held to that in terms of expectation. With Barty, she was a little under the radar and then BANG! She wins the French Open, then a couple of weeks later she's world No. 1.
Ash has always done things with a humble nature, not making noise for the sake of making noise, and that actually builds more respect from her fellow players.
As does her game, which is so hard to break down. And as we saw in Adelaide where she won her 20th tour title, she's put herself in a great position to win another major.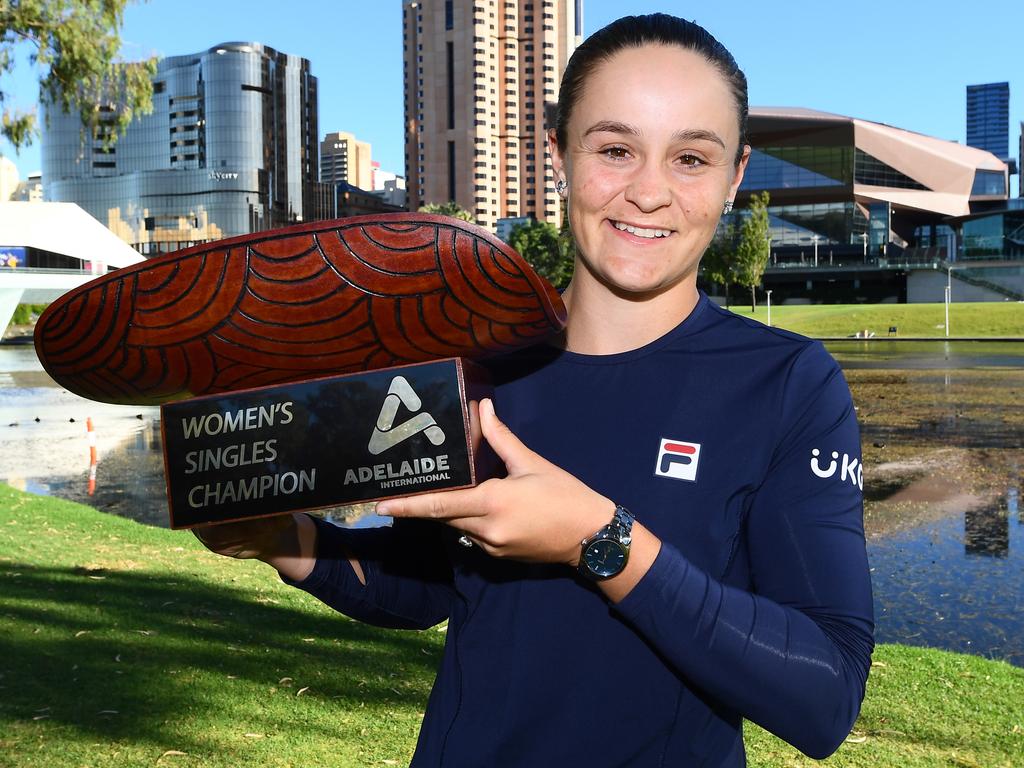 Ash Barty started 2022 in style, winning her 20th title in Adelaide. Picture: Mark Brake/Getty Images
All-court queen
Ash gives her opponent no time to settle.
It starts with the serve. She has a nice rhythm to it and it's very reliable. Then, once the rally starts, she mixes it up better than any other female player and gives her opponent little chance to stay totally balanced.
Her backhand is an elite combination of quality and variety. Her slice is better than anyone's. She sets up so many chances by following the deadly slice with a point-finishing forehand.
Or if she doesn't slice, she can hit through the backhand – not with the force as some of the others – but it's always got pace and spin on it, which makes dealing with it so difficult.
Her understanding of how to open up the court, getting her opponent on the move, is phenomenal. The forehand is the strike weapon, with fantastic racquet head speed, from under the ball. And when she gets to the net, you can tell she's excelled at doubles.
Another part of her game which is so impressive is her demeanor. Looking at her at any time during a match, you wouldn't know what the score was. She goes about it all the same and that gives the opponent nothing to feed off in terms of knowing whether she's feeling the heat or not.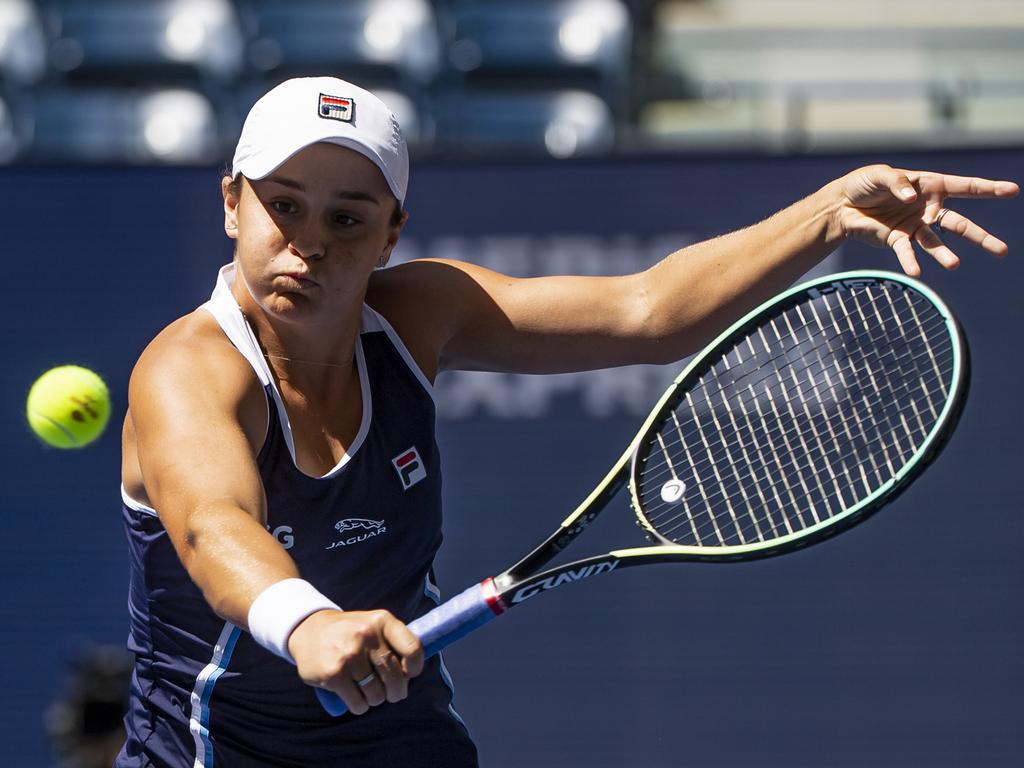 Barty's back hand slice is the best on tour. Picture: TPN/Getty Images

I've really liked how she's gone about preparing herself now that she's at the top.
You see some players come back from the off-season and they are carrying a little bit more condition than they should. Straight away, from the start of the year, she's ready and that translates to being able to use her skillset: getting to the ball easily and having two or three options. Some players will be fit, but only have one option, because of their hands, and some players won't be in the shape required so it doesn't really matter!
I love an all-round player and Ash is certainly that.
There are times Plan A doesn't work for a player and they have to revert to Plan B.
Ash has got the entire alphabet to work with.
Mental edge
We can never really see what is happening inside a player's mind.
It's fair that the public would think there's more pressure on a top Australian player to perform at their home Open - Chris O'Neil in 1978 and Mark Edmondson in 1976 were the last local singles champions in their respective divisions - but, looking at how Ash carries herself, none of the outside noise really matters to her. It's all about expectation from within.
If you play a bad match, you play a bad match, and a lot of the time it just comes down to one or two big points. It happens in tennis. It isn't because of what was on the back page of the paper that day, or the huge support you get from the stands which could be viewed from outside as extra pressure.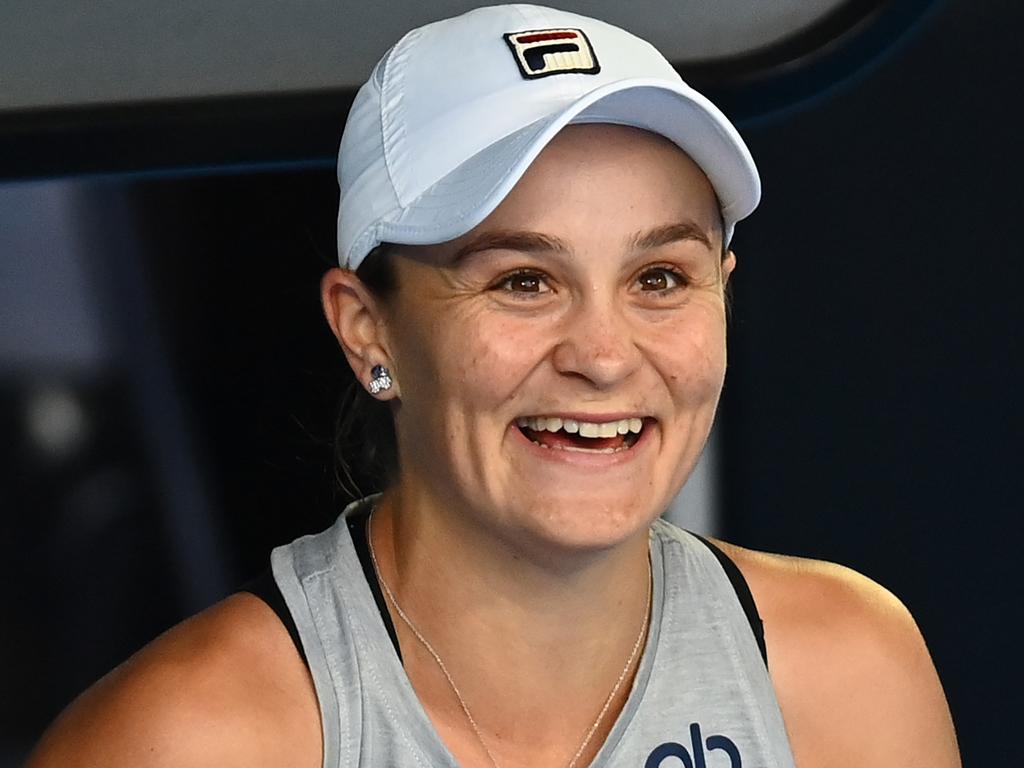 As always, there will be pressure in Melbourne, but Barty rarely shows it. Picture: Quinn Rooney/Getty Images
Especially after winning Wimbledon, which built on the French Open win, there is more support across the country for Ash, but I don't see this as an issue. It's not how she's wired. She has great reserves of self-belief and I simply can't see how the external noise gets in the way of her playing at, or very close, to her best.
Barty has endured some close losses in the last two years in Melbourne: a 2020 semi-final to Sofia Kenin and last year's quarter-final to Karolina Muchova.
Did she get a little nervous?
Of course, you're in the last stages of a major.
Does it mean she choked?
I don't think so.
It's very easy to say, 'Ah they choked!' but it's a lot more complicated than that. Anyone in that situation, regardless of where it is, you're going to get nervous. They are huge moments! It's human nature to think about it a little. But with the experience she's built up, complemented by ending the year as the world No. 1 three years in a row, those moments aren't as big a factor as what they might have been for her in the past.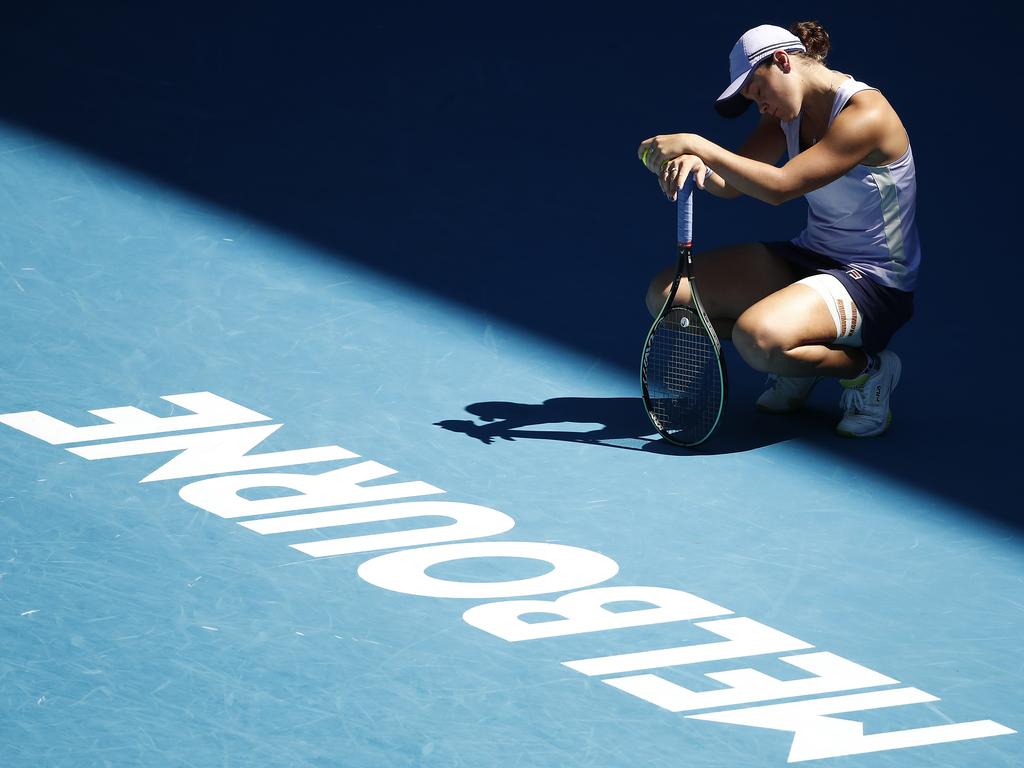 Barty lost a three-set thriller to Karolina Muchova at last year's Australian Open. Picture: Daniel Pockett/Getty Images
Not the be all and end all
Of course, these two weeks feel like the most important of Ash's career. She's at the top of her game and, more than anyone, she'll expect to capitalise. But she knows the process so well now.
Step by step.
Ash deserves to be favorite, but the women's side is a lot more open than the men's.
And as big as these two weeks will be, looking at the bigger picture, I can see Ash having a great period that will last years. I see no reason why she can't pick one major off a year, for the next five years. Why not? She can play just about every shot, on every surface.
No other women's player can say that.