Australian Open 2022: Novak Djokovic will be in the thoughts of fellow Serbian Miomir Kecmanovic, whom he was due to play in the first round
Serbians are fuming about Novak Djokovic's deportation - none moreso than the man who was due to play him today, writes Saša Ozmo in Belgrade.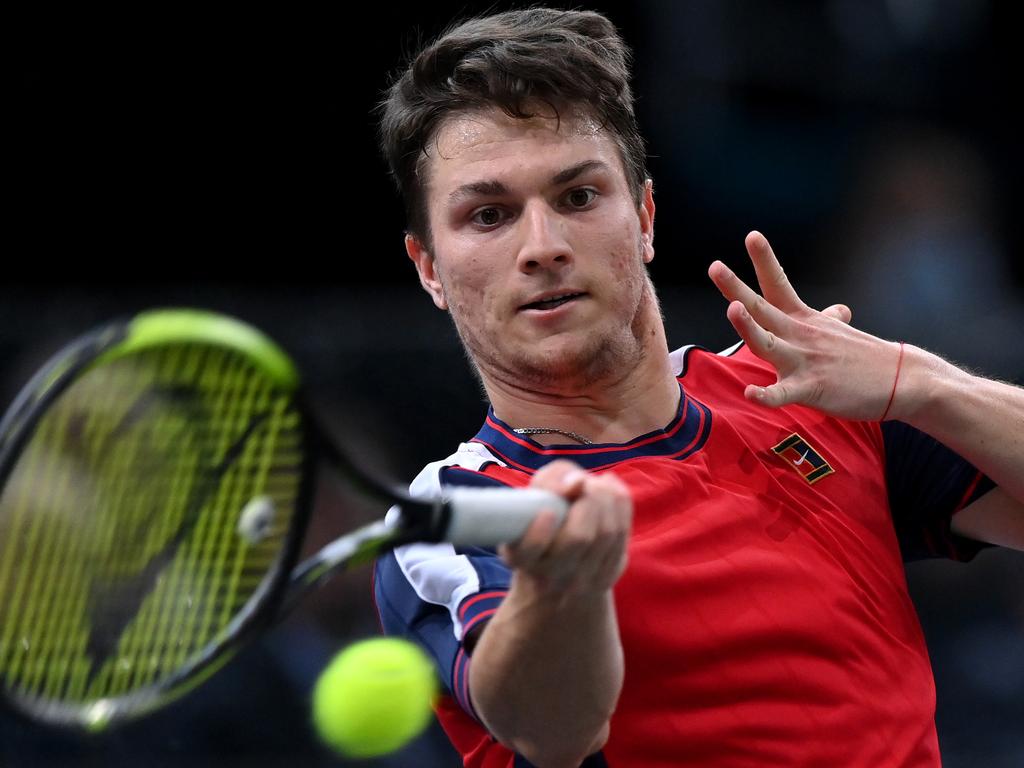 Miomir Kecmanovic will get a much easier first-round opponent in Melbourne after Novak Djokovic was deported. But he's not exactly happy about that. Picture: Justin Setterfield/Getty Images
If there was one Serbian on the planet who might have felt relieved, rather than aggrieved, by the decision of the Australian government to deport Novak Djokovic, it was Miomir Kecmanovic.
The 77th ranked Kecmanovic, after all, was due to play his all-conquering countryman in the first round of the Australian Open and would presumably have made a rapid exit from Melbourne Park had Djokovic remained in the country.
Djokovic's deportation means Kecmanovic will instead play the 146th ranked Salvatore Caruso. But if you think he is happy about it, think again.
"Everything that happened to Novak in the last few days certainly affected all of us from Serbia," Kecmanovic said. "It is clear that I am disappointed with the decision of the authorities in Australia. I think that tennis lost a lot with this event in Australia, because not having the best tennis player in the world is a loss for the sport, the spectators, all of us.
"Regardless of the fact that Novak is the best player in the world, the nine-time champion in Melbourne and that the draw was not in my favour … I eagerly anticipated facing him at the Australian Open. Unfortunately, that wish did not come true and it took away my joy."
Novak Djokovic was deported from Australia on Sunday night. Picture: Diego Fedele/Getty Images
Like most Serbians – and many professional tennis players – Kecmanovic is disappointed about the circumstances surrounding Djokovic's exit from Australia, even if he personally stood to gain from his deportation.
The day before the court ruling, funny memes were being circulated around Serbia about the ambivalence Kecmanovic must have felt about the matter, given a loss for Djokovic would mean an easier Australian Open draw for him.
But Kecmanovic was having none of it. Should he win his first round match against Caruso, he said he would dedicate the victory to Djokovic.
"With a few tennis players with whom I talked about everything that happened, everyone agrees that this is nonsense, that it should not have happened to any player or athlete, especially not the best tennis player in the world," he continues.
"[They] all pointed out that what was done to Novak in Australia is a shame, that one athlete experienced all this injustice from political leaders and that decisions were absolutely to the detriment of sports. We are witnesses that unfortunately sports and athletes are not spared from politics. Sport must remain for athletes, out of politics, and be cleansed of all such actions by any authority on the globe.
"All this that happened to Novak left a big mark on me. I was really looking forward to our match and suddenly everything took on a different dimension... Now I am also wondering how I will go out on the court and feel when I see someone else across from me, someone for whom I did not prepare tactics.
"I admit, I would rather play against Novak and lose, than play against someone else and maybe win. I will do my best to win, surely, and if I do that, victory will be dedicated to Novak."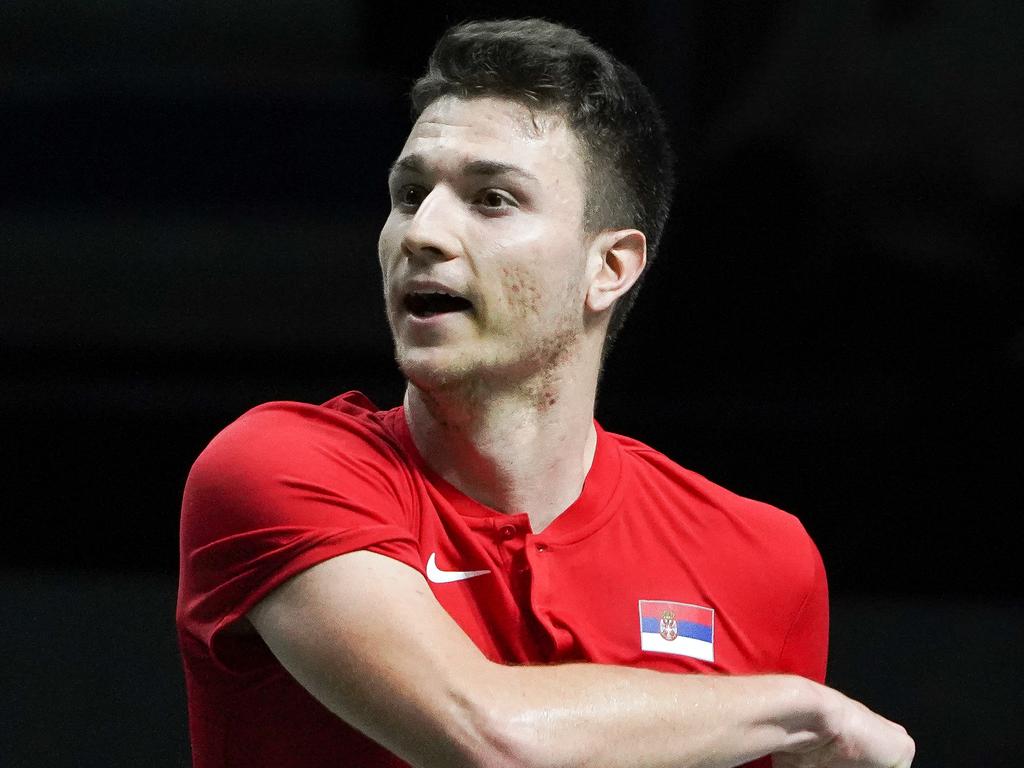 Miomir Kecmanovic was due to play Djokovic in the first round of the Australian Open. If he wins, he says he'll dedicate it to his fellow Serb. Picture: Oscar Gonzalez/NurPhoto/Getty Images
The last ten days have felt like a collective hypnosis for Serbia, a proud sports nation that tends to identify with its athletes and gets emotionally involved with their triumphs and defeats. And the Djokovic case was as big as it gets.
Many on social media called for other Serbian players to withdraw from the tournament to show solidarity with Djokovic, an indicator of the level of public anger here because of the perceived treatment of their hero by Australian authorities.
Much of the mainstream media echoed those sentiments.
"Dear Orwell, it is too bad you haven't been among the living for quite some time," an opinion piece on the prominent B92 website begins. "You should have been here for the past 11 days to see to what extent your dystopian vision of the world became a reality."
George Orwell's novel 1984 wasn't the only one referenced, as Djokovic's troubles before Australian authorities have been described as "Kafkaesque" in another article. The tabloids have been even more dramatic, with the headline on the Alo website reading, "Politics triumphs over sports!"
"I cannot believe that in a democratic country a person can be on trial just because of their thoughts," distinguished Serbian writer Nenad Novak Stefanovic wrote on Twitter, one of many public figures to share their view on the case.
"Nobody can touch you," Ajax footballer Dusan Tadic wrote on Instagram, while Fulham FC footballer Aleksandar Mitrović proclaimed Djokovic a hero saying that, " ... the haters are angry because the truth you speak contradicts the lies they live."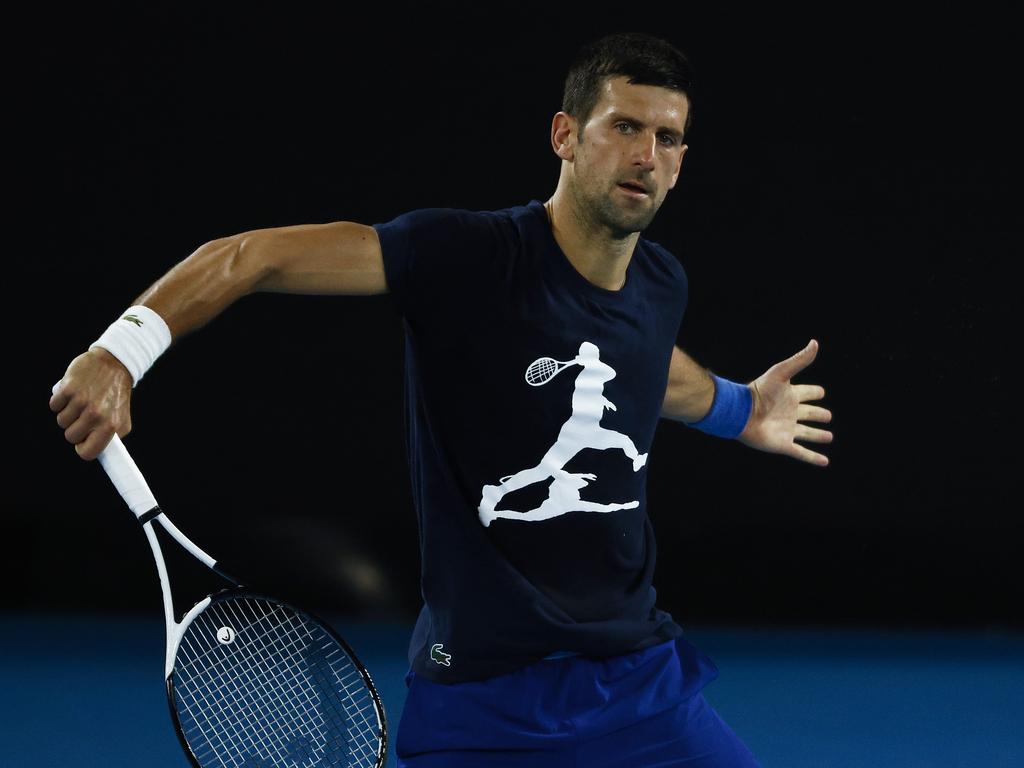 Djokovic remains a hero at home in Serbia. Picture: Daniel Pockett/Getty Images
"We are used to injustice," said Bojana Jovanovski, the former world No. 32. "It's been a humiliating agony for you, but you're not alone. Success is something they are not ready to forgive you, just like they couldn't to Monica Seles – when she was the best, she got stabbed."
NBA player Nikola Vucevic, an avid fan of tennis, was more disillusioned with Djokovic's fellow players.
"To me, the saddest thing in this whole Djokovic thing was that only two of his colleagues stood by his side, everyone else got scared … Unbelievable," Vucevic wrote on Twitter, echoing the sentiments of many Serbs the last few days.
Support for Djokovic was voiced in many different ways, but perhaps the most touching were the words of Stefan Markuljevic, whose daughter Djokovic helped put on a private plane to receive therapy in the USA.
"For my family and me, you're an angel walking the Earth, I'm happy and proud to live in the same era as such a great human being and athlete," Stefan wrote.
The Belgrade Tower, a 40-floor skyscraper on the Sava River, reflected the support of Serbian people: from 8pm to 9pm the building displayed the words "Nole, you are our pride," with the colours of the Serbian flag in the background. On the windows of West 65 Tower in New Belgrade, situated very close to one of Djokovic's apartments, a similar message was displayed: "Come home, Nole, your people love you."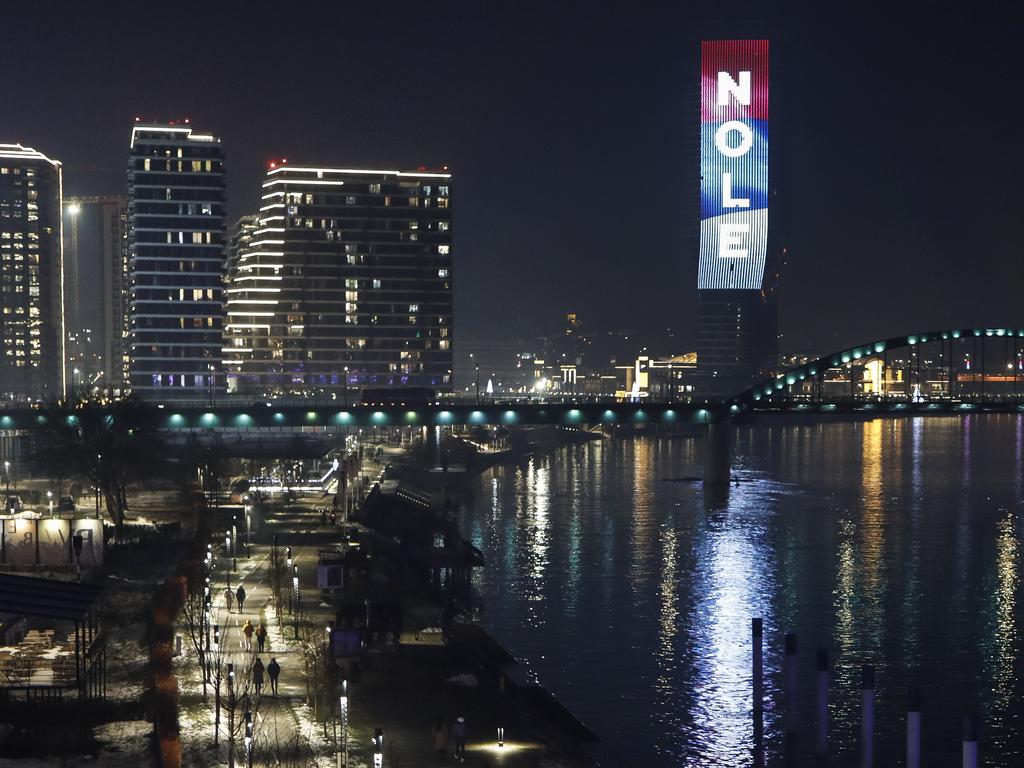 'Nole' and the colors of the Serbian flag are illuminated at the Belgrade Tower in Serbia after Djokovic lost his court case on Sunday. Picture: Srdjan Stevanovic/Getty Images
Serbian Prime Minister Ana Brnabic was disappointed with the decision, questioning the rule of law in Australia.
"I think the court decision is scandalous. I find it unbelievable that we have two completely contradictory court decisions within the span of just a few days," Brnabic told reporters in Belgrade.
Emotions are still running high and President Aleksandar Vucic deemed the treatment of Djokovic a "witch-hunt."
"They think that they have humiliated Novak Djokovic. In fact, they have humiliated themselves, and Djokovic can come back to his country with his head held high, able to look everyone in the eye," Vucic commented.
Things will blow over gradually but, right now in Serbia, there is not much sympathy for Australia.