Australian Open 2022: Sam Stosur has enjoyed a stellar career, yet struggled for acceptance in Australia
Judy Murray could never understand why Australians didn't celebrate Sam Stosur's career more. KELLI UNDERWOOD agrees.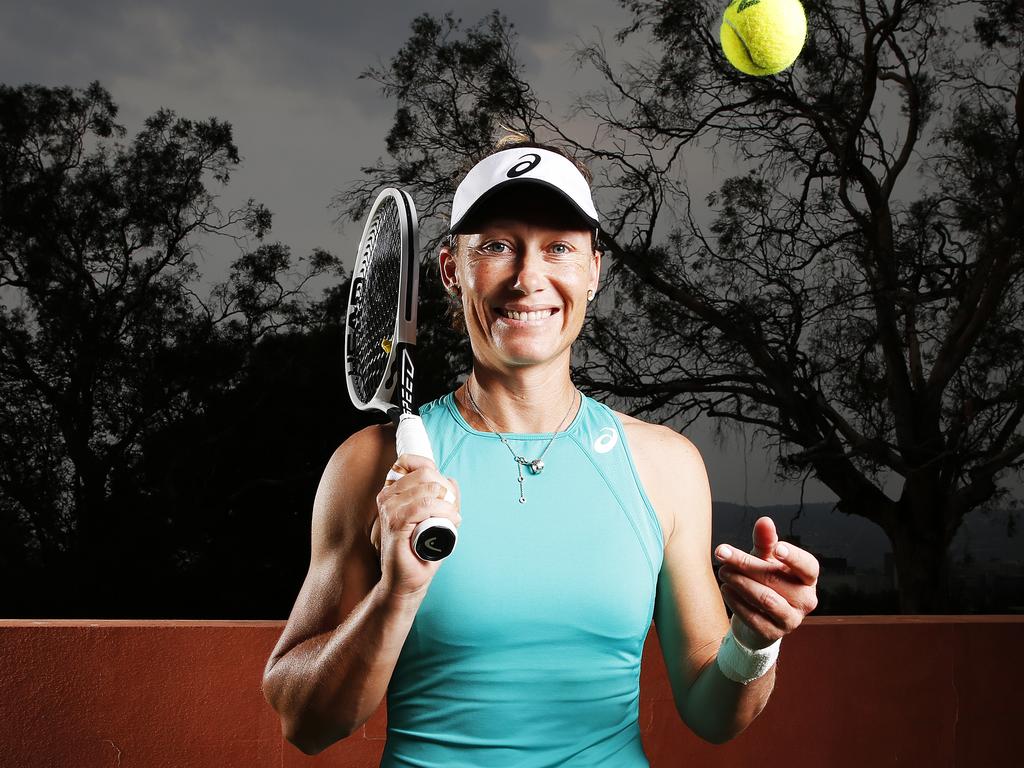 For two decades, Sam Stosur has been underappreciated by Australian audiences. We have one last chance to make things right, writes Kelli Underwood. Picture: Zak Simmonds
Judy Murray once told me she was shocked how under-appreciated Sam Stosur was in Australia. We were commentating a Stosur match at Melbourne Park for BBC radio and Judy, the mother of Andy Murray, said Britain was crying out for a female tennis champion like Stosur.
I didn't really believe her then. I do now.
Today, after two decades on the brutal professional tennis circuit, Stosur, 37, will play an emotion-charged second round match against Russian 10th seed Anastasia Pavlyuchenkova. It may be her singles farewell to Melbourne Park. And it's about time we adopted Judy's suggestion and celebrated her achievements in the sport.
Sam has had a career most professionals would kill for.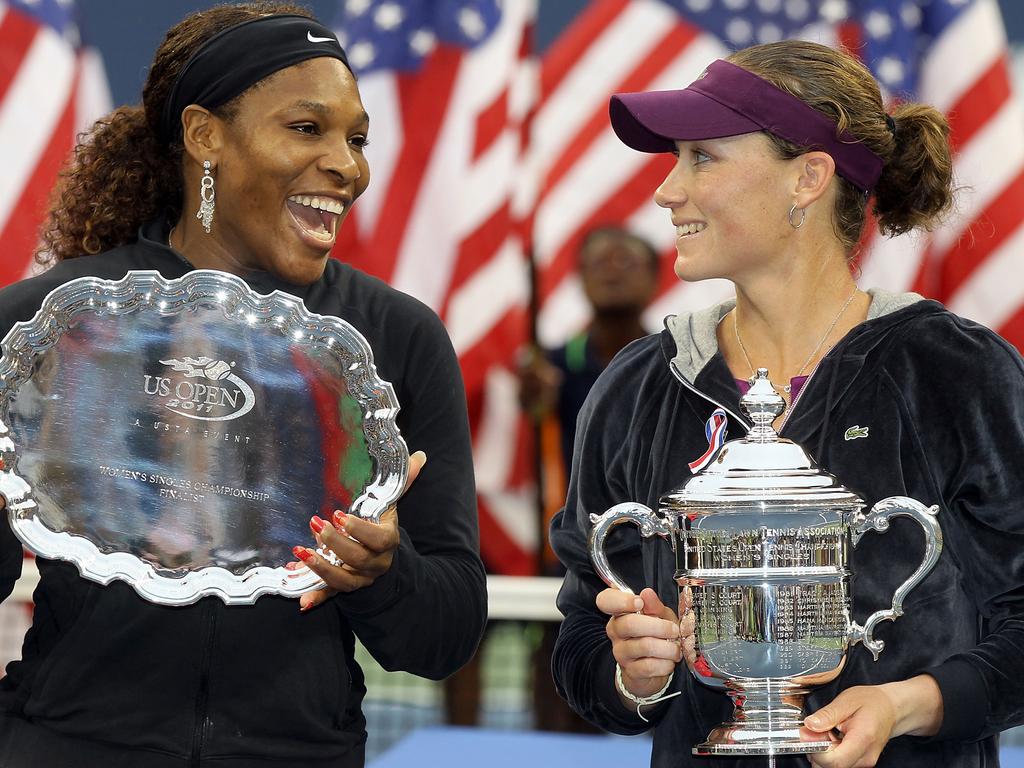 Sam Stosur will go down in history for defeating Serena Williams to take out the US Open in 2011. Picture: Matthew Stockman/Getty Images/AFP
The Queenslander became the first Australian woman in three decades to win a major when she took down the mighty Serena Williams in her own backyard at the US Open in 2011. There was also a French Open final, eight more WTA singles titles and another seven grand slam titles in doubles and mixed doubles.
And there's more: a career-high singles ranking of No.4, an extended stint as the world's No.1 doubles player and an eye-watering $19.8 million in prize money. Had she been British, as Judy dreamed, she'd have been a regular at Buckingham Palace.
But the narrative in Australia has often been quite different due, almost exclusively, to her struggles playing at home. Of Stosur's 16 WTA finals, only two came in Australia and those were way back in 2005. She lost both those matches – to Patty Schneider on the Gold Coast and Alicia Molik in Sydney – after taking the first set. A portent of the heartbreak to come.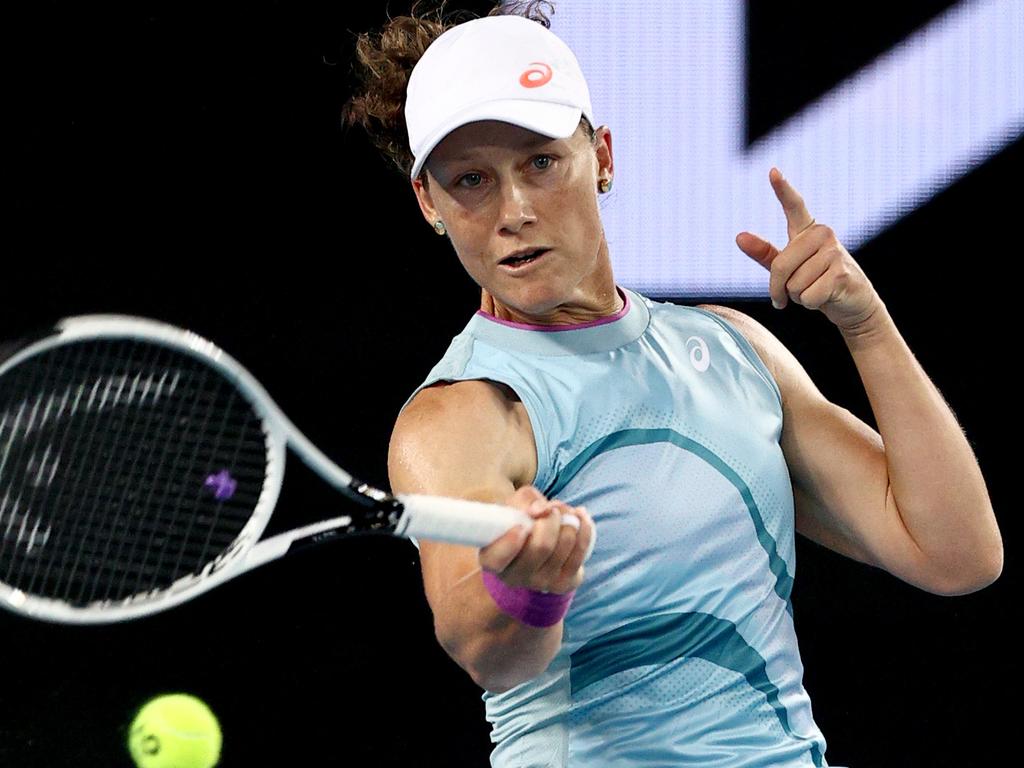 Judy Murray, the mother of Andy Murray, believes that Grand Slam winner Sam Stosur is under-appreciated by most Australians. Picture: Darrian Traynor/Getty Images
Smiles in Melbourne have been rare for Stosur through the years. She has generally carried with her a serious demeanour, a byproduct of the enormous weight of local expectations she has shouldered, which translated into eight first round, five second round, four third round and two fourth round exits to date from her 19 completed Opens.
The public mocked her – one media cartoon illustrating 'Sam Stosur's kryptonite' as a map of Australia hanging around her neck – and one year she even dropped the C-word. After leading China's Jie Zheng 5-2 in the third set in 2013, only to lose the final five games and be humiliated 7-5 in the decider, Stosur admitted she choked.
I discussed this with Stosur as part of Fox Sports' Breaking Ground series.
"For whatever reason I have struggled to play my best tennis at the start of the year," Stosur said. "Whether it's the expectation or the pressure, or playing at home, or just that you've come off an off-season. I typically tend to play better later in the year when I've got lots of matches under my belt and I've been able to really get into the groove of things. So whether it's one of those things or all of those things combined for whatever reason – it hasn't quite happened for me in Australia."
Shuai Zhang of China and Sam Stosur of Australia celebrate after winning the Women's Doubles final match on Day Fourteen of the 2021 US Open. Picture: Al Bello/Getty Images
I asked her what she thinks about in that moment as it's all slipping away.
"It's a really horrible feeling. It feels like a downward spiral, things start happening really quickly and you can't stop it," she said.
"You might be 5-1 or 5-2 up and then for whatever reason you think, 'I'm gonna lose this set'. I think a lot of people would have those thoughts but it's how you then deal with that … you can't stop what comes into your head but it's how you reframe it and then how you move on."
Tennis is a brutal sport mentally.
A footballer can have a bad day and hide behind 21 teammates.
A tennis player has a bad day and is left to front the media, pack his or her bags, head to the airport and travel to the next city.
"It can feel very vulnerable out there, there's nowhere to hide, whether there's 10 people watching or 1,000 people watching it almost feels the same because you just want it so bad," Stosur said, adding that she has spent many hours with sports psychologists to work on these moments.
"That's the hardest part, really admitting to yourself, 'OK, why is this happening, what am I thinking?'"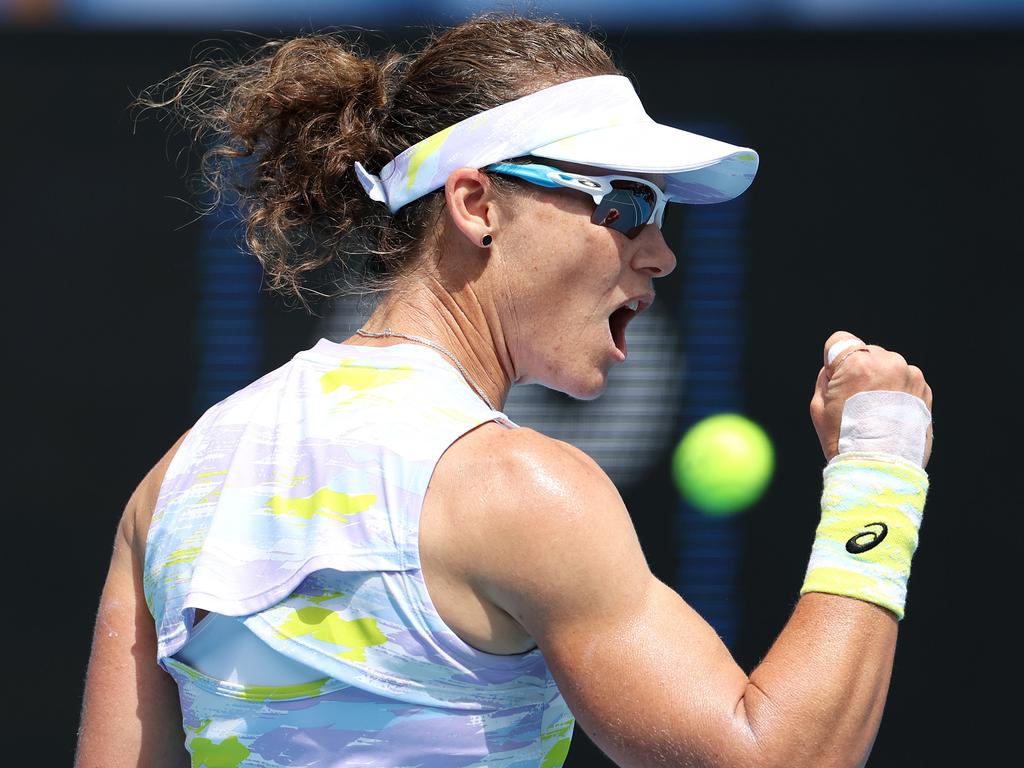 Sam Stosur defeated USA's Robin Anderson in the first round of the 2022 Australian Open earlier this week. Picture: Michael Klein.
But on Tuesday – finally – came a breakthrough moment. Stosur stared down her two-decade long demons in front of those she loves the most.
Her 6-7, 6-3, 6-3 victory over American wildcard Robin Anderson was the feel-good moment of the tournament to-date – a sorely needed moment, it must be said, for an Open lacking the star power of Roger Federer, Serena Williams along with several others and still recovering from the unseemly Novak Djokovic saga.
The last time Stosur won an Australian Open match from a set down Lleyton Hewitt was world No.1, Roger Federer hadn't won a slam and Emma Raducanu was only two months old.
And Stosur packed a punch, replacing the quiet intensity of previous campaigns, usually concealed beneath her trademark wrap-around Oakley sunglasses, for fist pumps and roars of delight. Her smile after match point was so wide - had it been night time – it would have lit up Melbourne Park.
Finally, she felt free.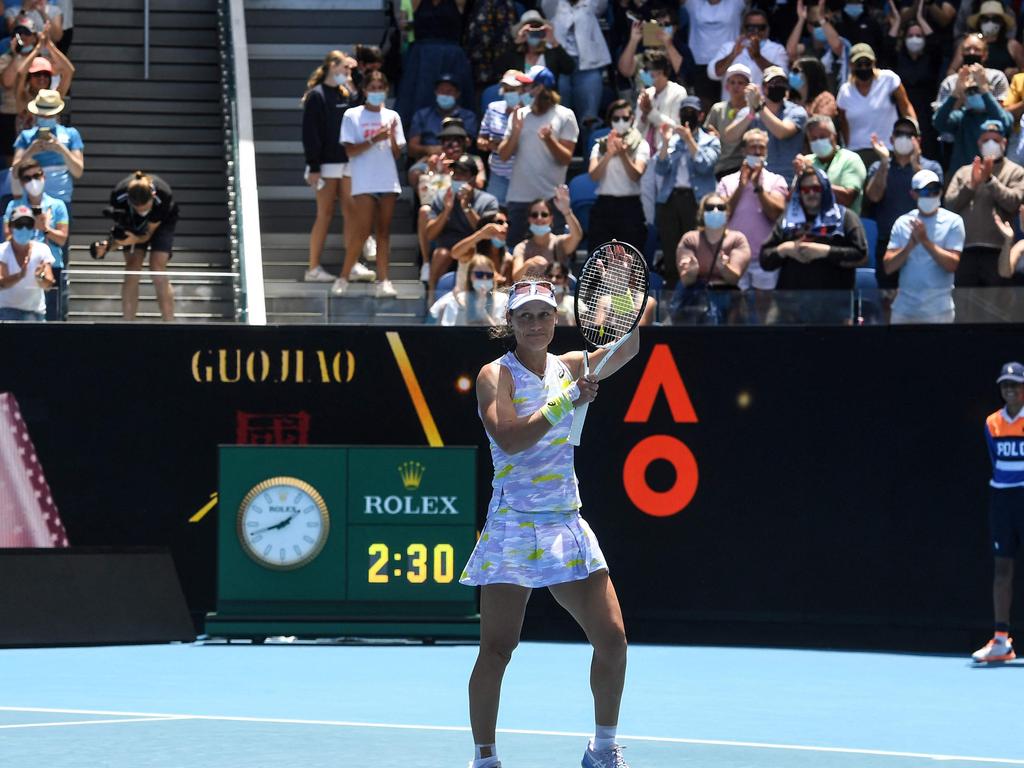 Sam Stosur admitted that she will forever cherish her first round victory of 2022 Australian Open. Picture: William West/AFP

"That's a match I'm going to remember forever," she said afterwards.
Just like the first match she ever saw when she visited Melbourne Park as an eight-year-old back in 1993. Decked out in her Steffi Graf dress, Stosur watched the women's singles final, witnessing her two idols battle it out, with Monica Seles eventually prevailing in three sets.
That's one of her most cherished memories, inspiring her own remarkable career.
So, when the chair umpire eventually declares game, set and match on Stosur's final singles match, whenever that day may be, let's stand with Judy Murray.
Applaud her success.
Thank her for the memories.
And celebrate a career every Australian should be very proud of.