Australian Open 2022: We may have seen last of Novak Djokovic at his favourite tournament
It is hard to overestimate the ramifications it could have on tennis history if Novak Djokovic's visa appeal fails on Sunday.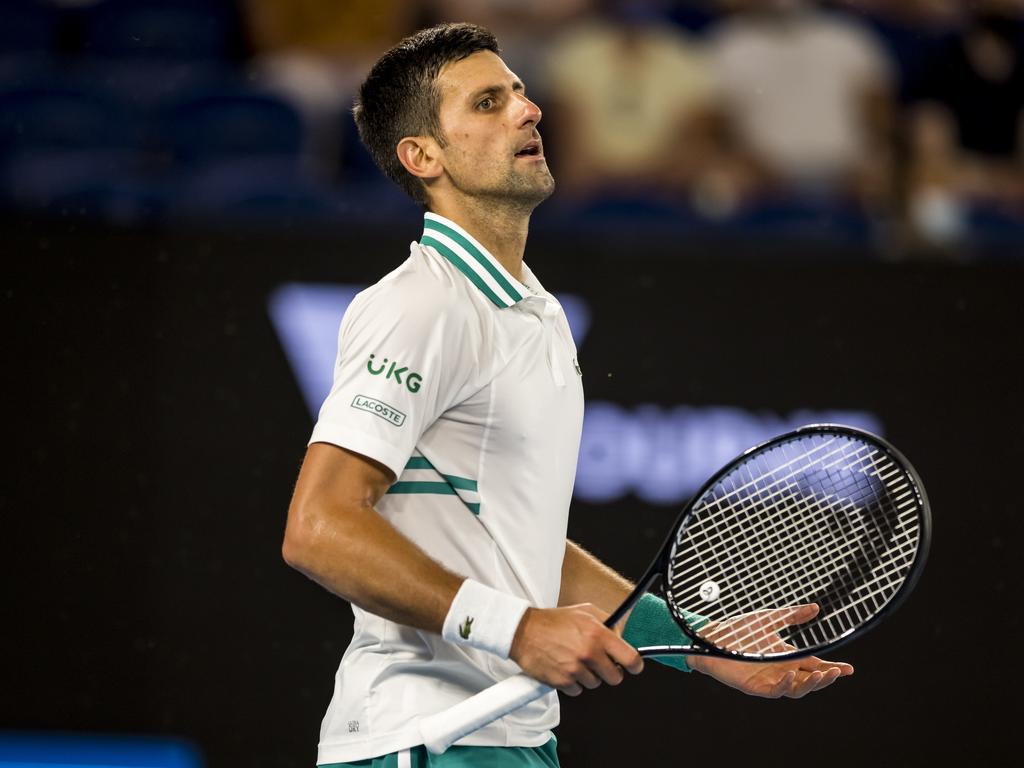 If Novak Djokovic's visa appeal fails we may have seen the last of the Serbian at the Australian Open. Picture: Jason Heidrich/Icon Sportswire via Getty Images.
For a brief period on Friday afternoon, all was calm at Melbourne Park. With no word of any developments in the Novak Djokovic saga, the focus of those in attendance was on the practice sessions and qualifying matches taking place across the many courts here.
Shortly before 6pm local time, mobile phones were suddenly being feverishly passed around in the stands as news of the second cancellation of the Serbian's Australian visa came through. It seemed inevitable since Monday that this course of action would be followed by the immigration minister Alex Hawke but there was still a sense of shock given that tennis has never quite known anything like this.
It is hard to overestimate the ramifications that this could have for the sport if Djokovic's appeal fails on Sunday. The course of tennis history could well be altered if he is denied the opportunity here to win a 21st grand-slam men's singles title, which would have given him sole ownership of the record from his rivals Roger Federer and Rafael Nadal. If a three-year visa ban is imposed, then it is quite feasible that the nine-times Australian Open champion will never again appear at his favourite tournament. He turns 35 in May.
If Djokovic continues to refuse a Covid-19 vaccine, then he is surely going to run into further difficulties on the tour over the coming months. A growing number of tournaments across the world are introducing mandatory requirements for all competitors to be jabbed. It remains to be seen whether Djokovic has the will and patience to follow complex medical exemption processes in other countries after what he has gone through in Australia.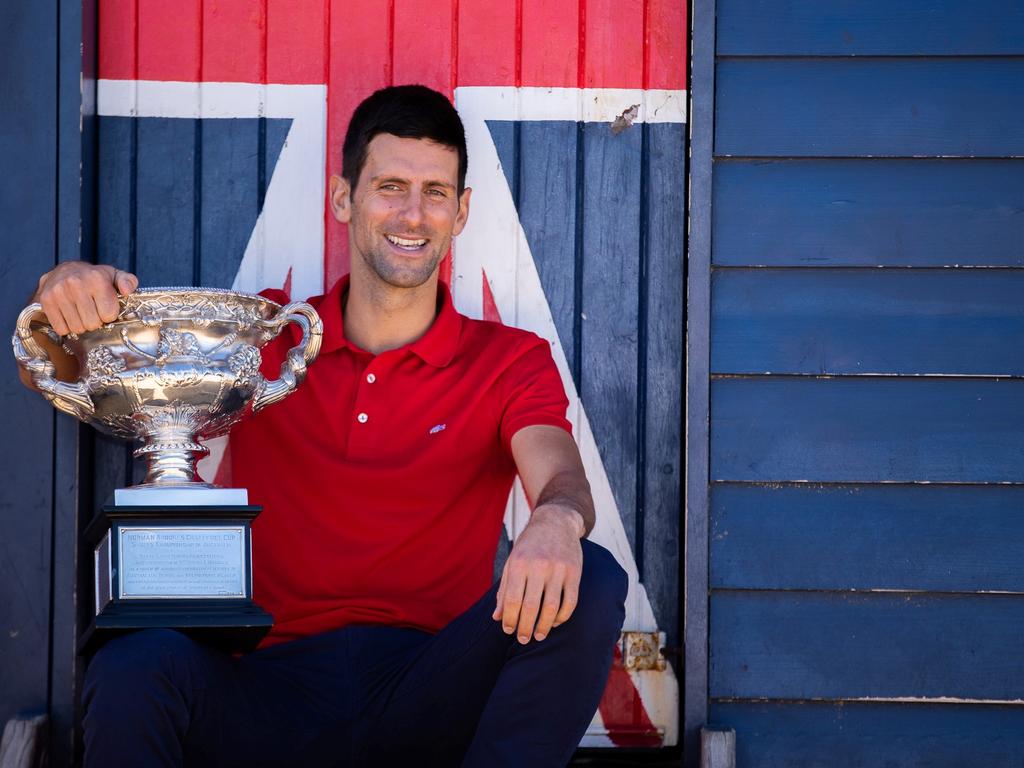 Novak Djokovic has won the Australian Open nine times. He may never get the chance to win a 10th. Picture: Hu JingChen/Xinhua via Getty.
Djokovic's name will remain in the draw for now as organisers wait to discover whether justice David O'Callaghan rules in his favour in the Federal Court of Australia. While Djokovic triumphed with his first appeal based on a procedural technicality, in which the court ruled that he was not given enough time to respond to his deportation notice at Melbourne Tullamarine Airport, overturning a decision by a federal government minister will be more challenging. Hawke took four days to consider the matter, which suggests that he carefully ensured his grounds for cancelling Djokovic's visa are as solid as can be.
If Djokovic fails, then the procedure for removing his name from the draw depends on whether the order of play for Monday has been released before the end of his hearing. If so, then the process is simple in that he is replaced by a lucky loser — the term for a player who loses in the final round of qualifying but is given a second chance — for a first-round match against Serbia's Miomir Kecmanovic.
But if organisers decide to wait for a ruling before finalising the schedule, then it is far more complex. The No 5 seed Andrey Rublev will take Djokovic's slot at the top of the drawsheet. The No 17 seed Gaël Monfils is moved into Rublev's original slot, while Alexander Bublik becomes the No 33 seed in the position vacated by Monfils. A lucky loser then completes the field.
Understandably many here share the opinion that the sooner Djokovic leaves the country, the better. The drama surrounding him has completely overshadowed the build-up to the first grand-slam tournament of the season and it has been hard for players not to be distracted by the various updates throughout the past ten days.
"It's not a good situation," Andy Murray said. "I'm not going to sit here and start kicking Novak while he's down. It's unfortunate that it's ended up in this sort of situation. I just want it to get resolved. I think it would be good for everyone if that was the case. It just seems like it's dragged on for quite a long time now, and yeah, it is not great for the tennis, not great for the Australian Open, not great for Novak. Obviously a lot of people have criticised the government here as well. It's not been good."
Andy Murray just wants the Novak Djokovic situation resolved one way or another. Picture: Steven Markham/Icon Sportswire via Getty Images.
Some also find it difficult to have sympathy for Djokovic when, for example, one dose of the Johnson and Johnson vaccine would have been enough to avoid this debacle. Ninety-seven per cent of the world's top 100 male players have now been fully vaccinated, yet Djokovic has steadfastly refused to be jabbed and instead sought to come here on a medical exemption.
"Ultimately people have to make their own choices," Murray said. "But there are also consequences sometimes for those decisions.
"The lady who gave me my third jab, she works in a hospital in central London, and she told me that every single person in ICU and on ventilators are all people who are unvaccinated. So to me, it makes sense for people to go ahead and have it done. Yes, most young healthy athletes are probably going to be OK, but we've all got to play our part in this one, I think."
Whatever the outcome of Djokovic's appeal this weekend, untold damage has been done to his stature. He has made no secret during his career of his desire to receive more adoration, and it did appear as if the public were increasingly warming to him last year. But his handling of the optics surrounding his contentious exemption has been tone-deaf, particularly in a city which experienced six separate lockdowns totalling 262 days since the start of the pandemic.
No doubt the Australian Open has also taken a hit to its reputation. The tournament director Craig Tiley misread the mood of the nation by effectively bending over backwards to help Djokovic gain entry and it has backfired badly. Never before has a grand-slam tournament felt so chaotic.
- The Times