Novak Djokovic's last-ditch bid locked in as reasons for deportation revealed
The Novak Djokovic saga will roll on for another day as the grounds for his visa cancellation are revealed. Keep up with all the latest developments.
Novak Djokovic's presence in Australia could pose a health risk to the community due to an increase in anti-vaccination sentiment, the federal government argues.
But Immigration Minister Alex Hawke conceded the world champion poses "negligible risk" of transmitting Covid to the community and does have a medical exemption for being vaccinated.
The minister's arguments for cancelling Djokovic's visa is in documents tendered to court, ahead of the tennis star's last-ditch appeal on Sunday to remain in the country and play the Australian Open.
.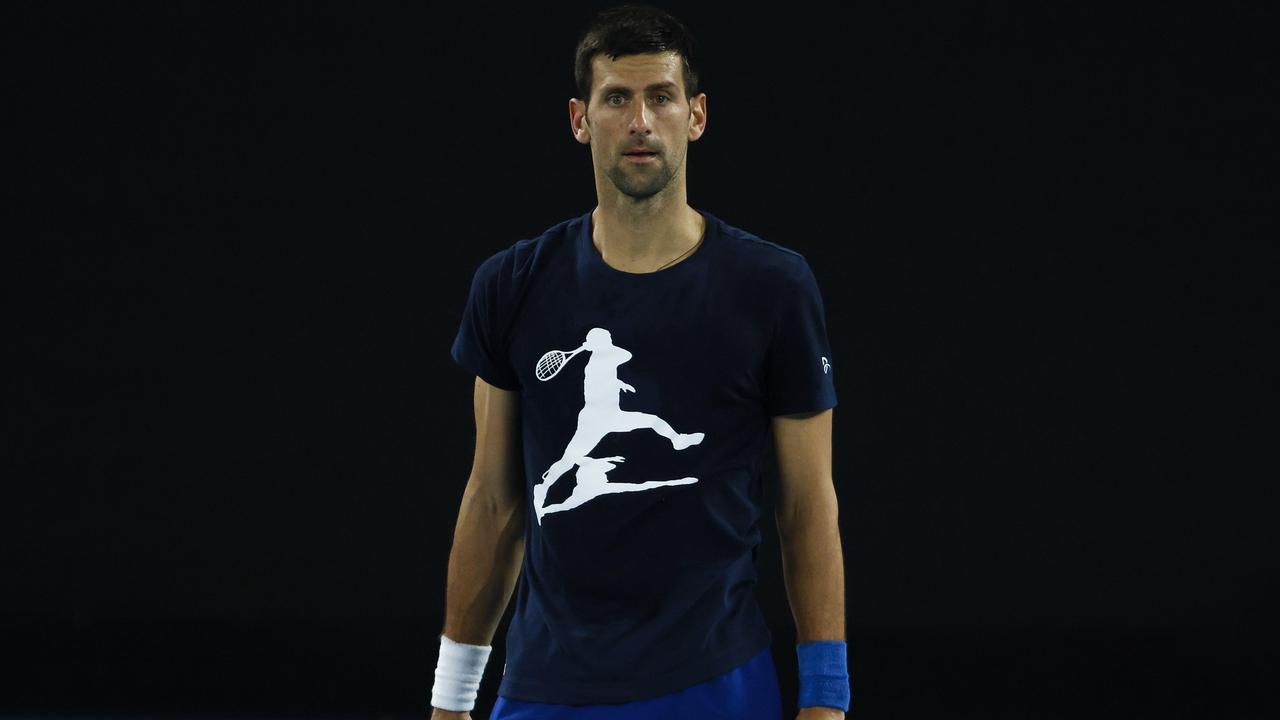 Novak Djokovic is fighting to overturn deportation ahead of the Australian Open. Picture: Getty Images
In a return of serve in arguments against the minister's decision, Djokovic's lawyers say that the government had failed to consider whether its own actions – in its first failed bid to block the top-ranked player from remaining in Australia – had stirred up anti-vaccination sentiment.
They say that the arguments that Djokovic was a "talisman" for the anti-vaccination community were irrational and that the reasoning was affected by the jurisdictional error identified last week.
But Mr Hawke, in his arguments, says that Djokovic being allowed to stay in the country would encourage others not to get the jab or their boosters.
This in turn, would put pressure on the Australian health system after an influx of sick, unvaccinated patients and would require greater medical attention.
And anti-vaccination groups would use his position to reinforce their refusal of Covid-19 vaccines, he argues.
This is because Djokovic is a "role model in the sporting and broader community" and his actions may lead to others failing to meet public health measures after testing positive to Covid.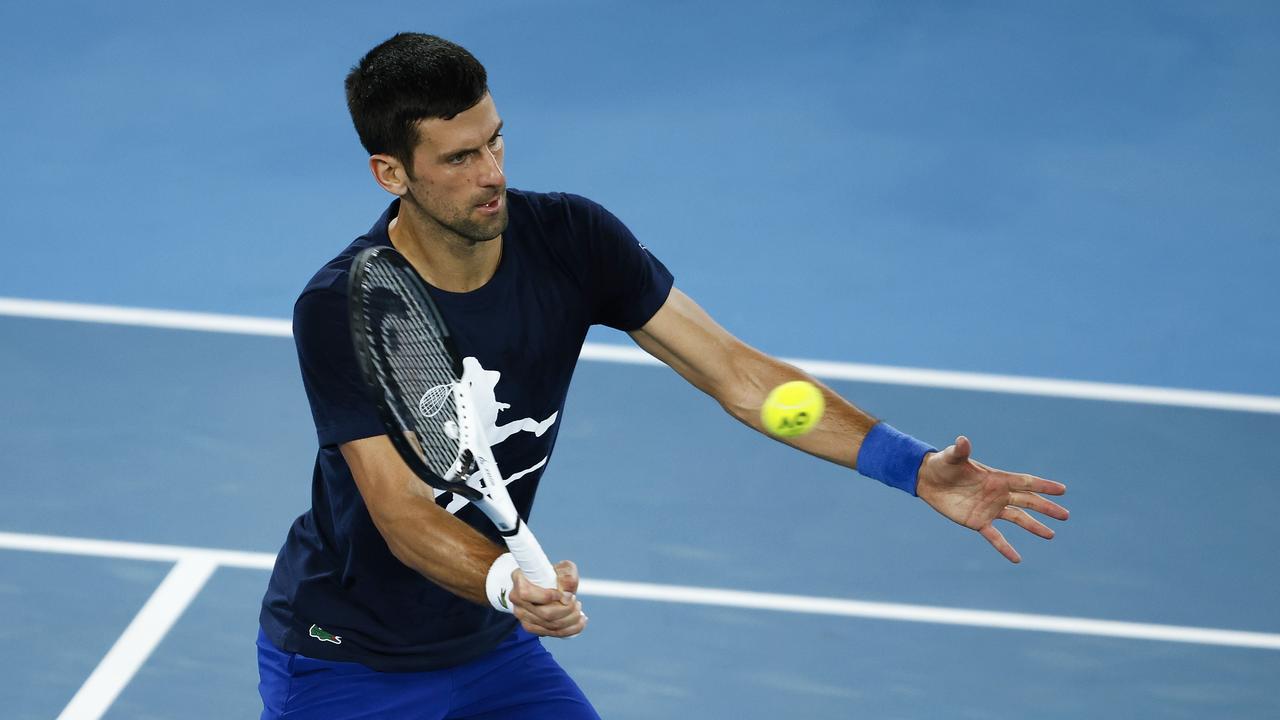 Novak Djokovic plays a forehand during a practice session at Melbourne Park ahead of the 2022 Australian Open. Picture: Getty Images
Mr Hawke says he has taken into account the tennis ace's "disregard" for health measures, after he participated in an interview and photoshoot with French newspaper L'Équipe while knowingly positive.
The government argues Djokovic would be a risk to "good order" by undermining the government's management of the pandemic and could increase "civil unrest" by leading to protests and rallies which may turn into super-spreader events.
But Djokovic's lawyers say the Minister "cited no evidence that supported his finding that Mr Djokovic's presence in Australia may "foster anti-vaccination sentiment"," they say.
"It was not open to the Minister to make that finding."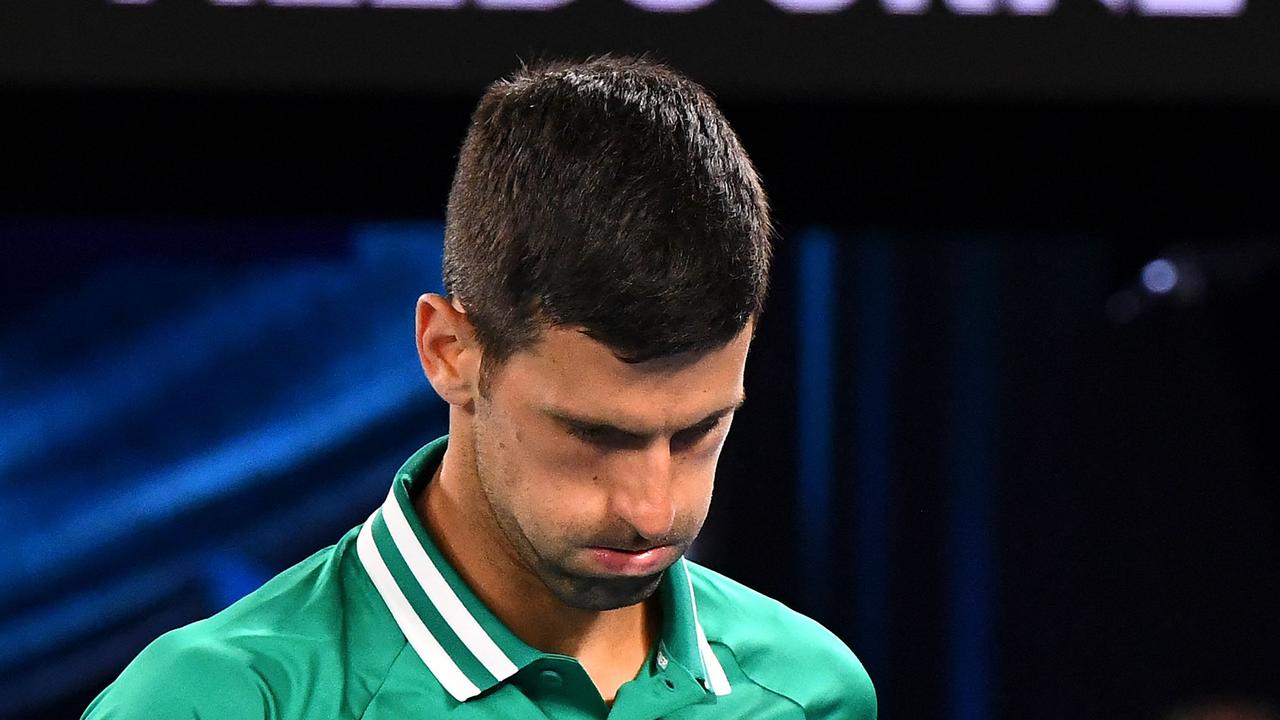 Novak Djokovic has one last shot to overturn his visa cancellation. Picture: AFP
Djokovic had been practising for next week's Australian Open on Friday just hours before Immigration Minister Alex Hawke's decision to cancel his visa was announced.
It is unclear if Djokovic will choose to stay and fight the case if he believes he is unable to compete in the Australian Open.
Serbian President Aleksandar Vucic accused Australia of "mistreating" Djokovic.
"If you wanted to ban Novak Djokovic from winning the 10th trophy in Melbourne why didn't you return him immediately, why didn't you tell him 'it is impossible to obtain a visa'?" Vucic said on Instagram.
"Novak, we stand by you!"
Originally published as Novak Djokovic's last-ditch bid locked in as reasons for deportation revealed