Novak Djokovic rules out Covid vaccine, could miss US Open
Novak Djokovic's decision not to get the Covid vaccine could have long-lasting implications for his playing future.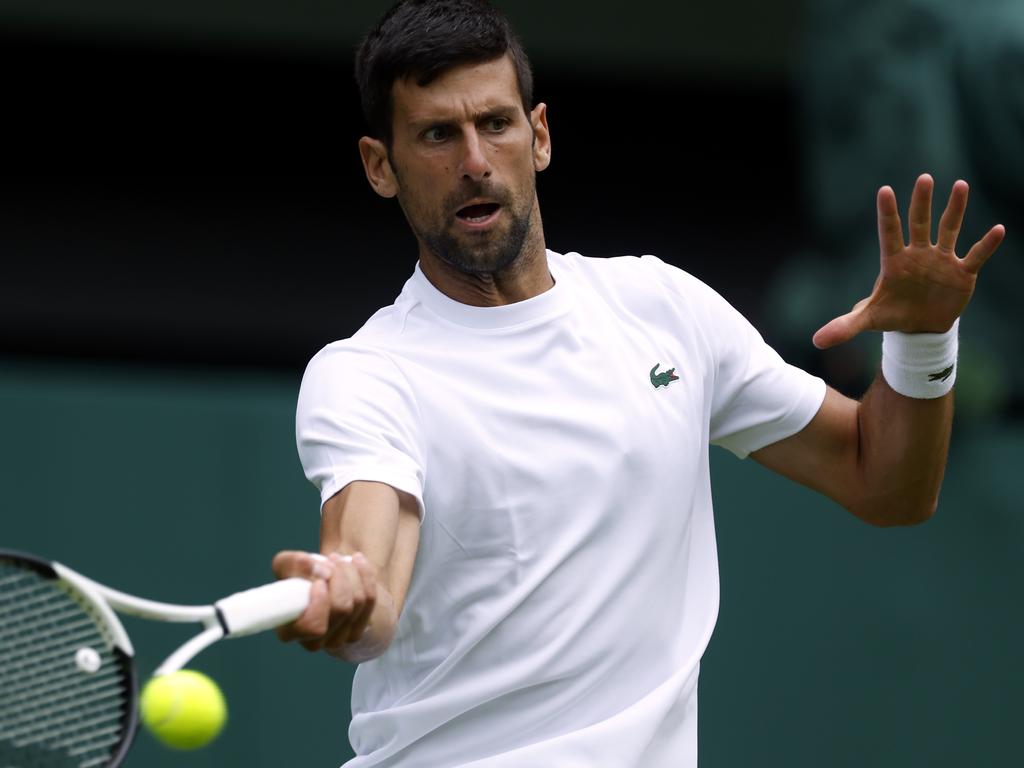 Novak Djokovic's refusal to have the Covid vaccine will see him unable to play the US Open. Picture: Steven Paston/PA Images via Getty Images
Novak Djokovic has categorically ruled out getting vaccinated against Covid, effectively ensuring that his grand-slam season will end at Wimbledon.
As an unvaccinated foreign national, the world No 3 cannot travel to the United States to compete in the US Open as things stand. Asked if his mind was completely closed to the possibility of getting the vaccine to be able to enter the country, he answered, "Yes."
Djokovic trails Rafael Nadal 22 to 20 in men's grand-slam singles titles, and said knowing that Wimbledon is highly likely to be his final chance to close the gap this year would give him "extra motivation" to triumph at the All England Club.
Djokovic won't be permitted into the US if he remains unvaccinated. Picture: Craig Mercer/MB Media/Getty Images
The Serbian has strongly suggested previously that he is opposed to getting the Covid vaccine on a point of principle, even if it jeopardises his chances to win more majors, but this is the first time he has explicitly excluded the possibility.
No male player has won more than Djokovic's 12 major singles titles on hard courts, but his future participation in the two grand-slam events on that surface now seems to rest on a change of policy by Australia — which deported him this year after cancelling his visa — or the United States.
"I would love to go to the States," he said. "But as of today, that's not possible. There is not much I can do any more. It's really up to the US government to make a decision [on] whether or not they allow unvaccinated people to go into the country."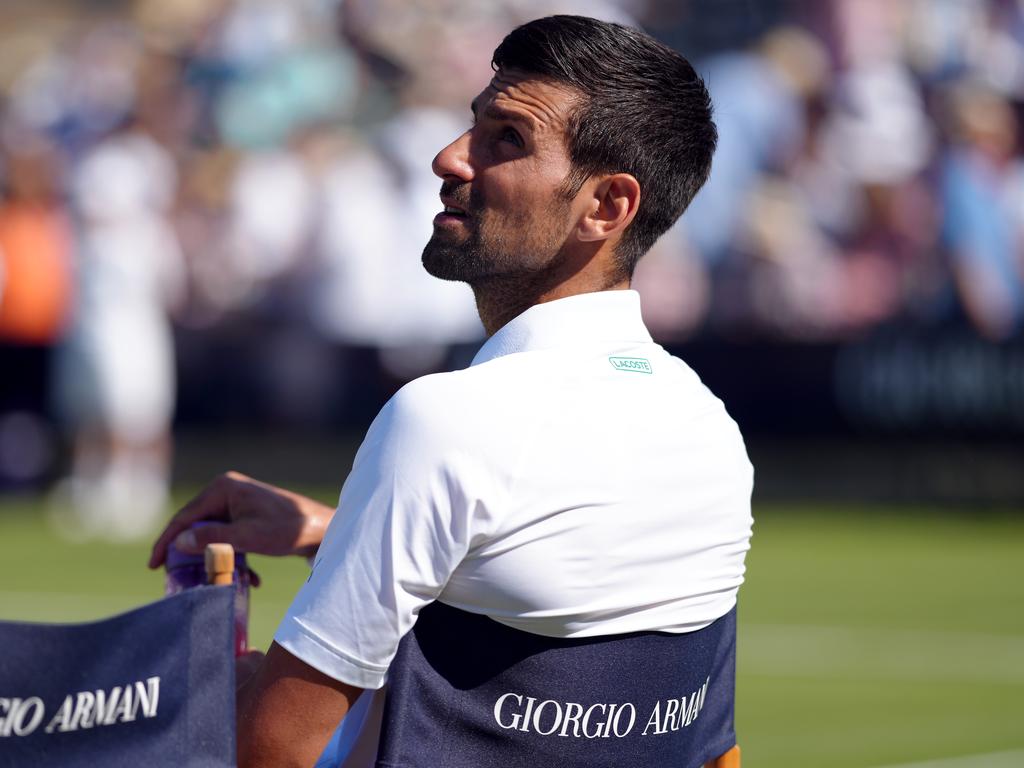 Wimbledon shapes as Djokovic's last opportunity to close the majors gap on Rafael Nadal. Picture: John Walton/PA Images via Getty Images
Djokovic, the No 1 seed and winner of the past three singles tournaments at SW19, would move within one of Roger Federer's men's record of eight Wimbledon titles by clinching the trophy, and equal one of his childhood heroes.
"I would like to be in the [final] to eventually make history, of course," he said. "Pete Sampras winning his first Wimbledon was the first tennis match I've ever seen on the TV. So there's a lot of connection to this tournament. Pete has won it seven times and hopefully I can do the same this year."