Novak Djokovic to break silence on Australian Open controversy
Novak Djokovic has kept a relatively low profile since being deported ahead of the Australian Open, but he's set to have his say on the saga.
Novak Djokovic plans to provide his "version" of what happened during the fiasco that led to his deportation ahead of the Australian Open in the coming days.
The world number one's visa was cancelled last month ahead of the season-opening Grand Slam over his Covid-19 vaccination status, and he has kept a relatively low profile since returning to Serbia — making just a handful of brief appearances.
"This is the first time I go public," he said.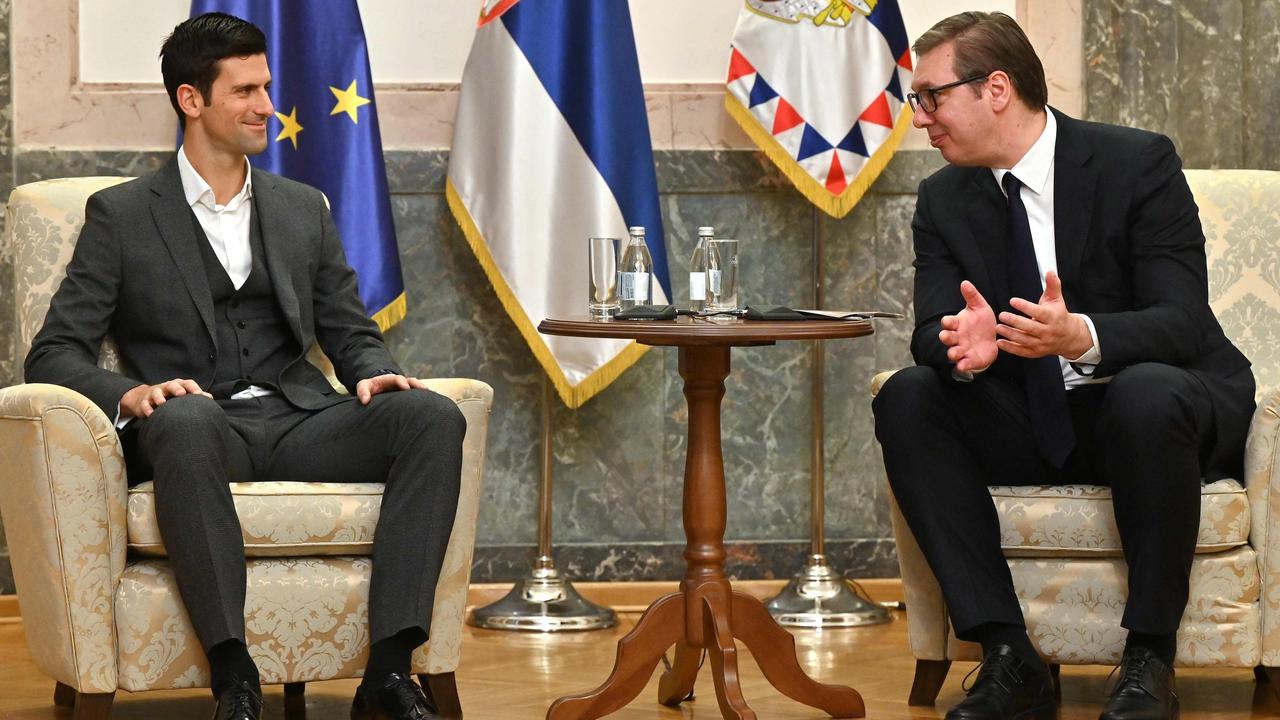 Novak Djokovic meets Serbian President Aleksandar Vucic in Belgrade. Picture: Andrej Isakovic/AFP
Djokovic thanked the President for the support, along with the Serbian people after "these circumstances that found me in Australia".
He said their support has shown "that this connection will be like that forever".
He has promised to deliver his side of the story "in more detail", but told President Vucic: "I wanted to see you first of all because as a citizen of Serbia I felt a great need to thank you for the great support you gave me as President of Serbia.
"Although I was alone in detention in Australia and faced many problems and challenges, I did not feel lonely.
"You stood up and stood behind me and put yourself in a compromised political position, within the framework of international relations, and that is why I am extremely grateful. I will remember that."
"I plead for patience and in the next seven to ten days I will speak to the media more thoroughly about my version of the story," said Djokovic during a joint press conference with Serbian President Aleksandar Vucic in Belgrade.
The 34-year-old offered no other details on his future plans, while he thanked Vucic and his Serbian fans for their support during the ordeal.
Djokovic was unable to challenge for a 21st Grand Slam singles title, which was won over the weekend by his rival Rafael Nadal, who is now the most decorated player in tennis history.
The Serb, however, remained world number one in the rankings released earlier this week and extended his record-breaking run in the top spot to 358 weeks
Reports Djokovic will get vaccine as saga takes another twist
Reports have emerged claiming Novak Djokovic's biographer believes the tennis star is going to get vaccinated.
Author Daniel Muksch — who has written A Lifetime At War, a book chronicling the journey of the 20-time grand slam champion that comes out later this year — suggested watching Rafael Nadal win a historic 21st major is what may convince Djokovic to get the jab.
"From what I have heard from those around him, I think he is getting vaccinated," Muksch reportedly said on Austrian TV station Servus TV.
"Maybe the final in Melbourne also contributed to that. Rafael Nadal's 21 is driving him, no question."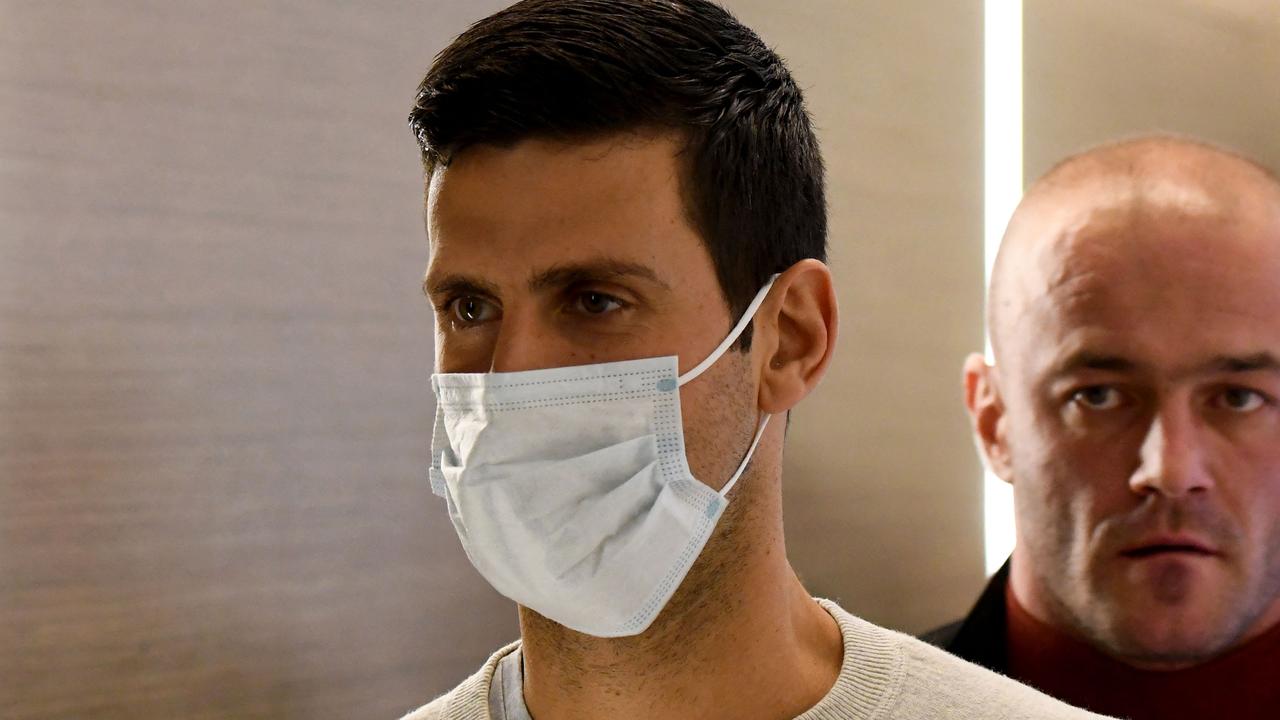 Novak Djokovic is going to get vaccinated, according to reports. Picture: Savo Prelevic/AFP
Djokovic sent a classy message to Nadal after his Melbourne Park triumph over Daniil Medvedev, and also congratulated Aussie Ash Barty for winning the women's singles title.
"There has been some outstanding tennis played at this year's #AusOpen and the finals were exceptional. Congratulations to @ashbarty for an amazing performance in front of her home crowd and to Danielle Collins for an incredible tournament," Djokovic tweeted on Monday morning.
"Congratulations to @RafaelNadal for 21st GS. Amazing achievement. Always impressive fighting spirit that prevailed another time."
Djokovic added Medvedev "gave it his all out there and played with the passion and determination we have come to expect from him".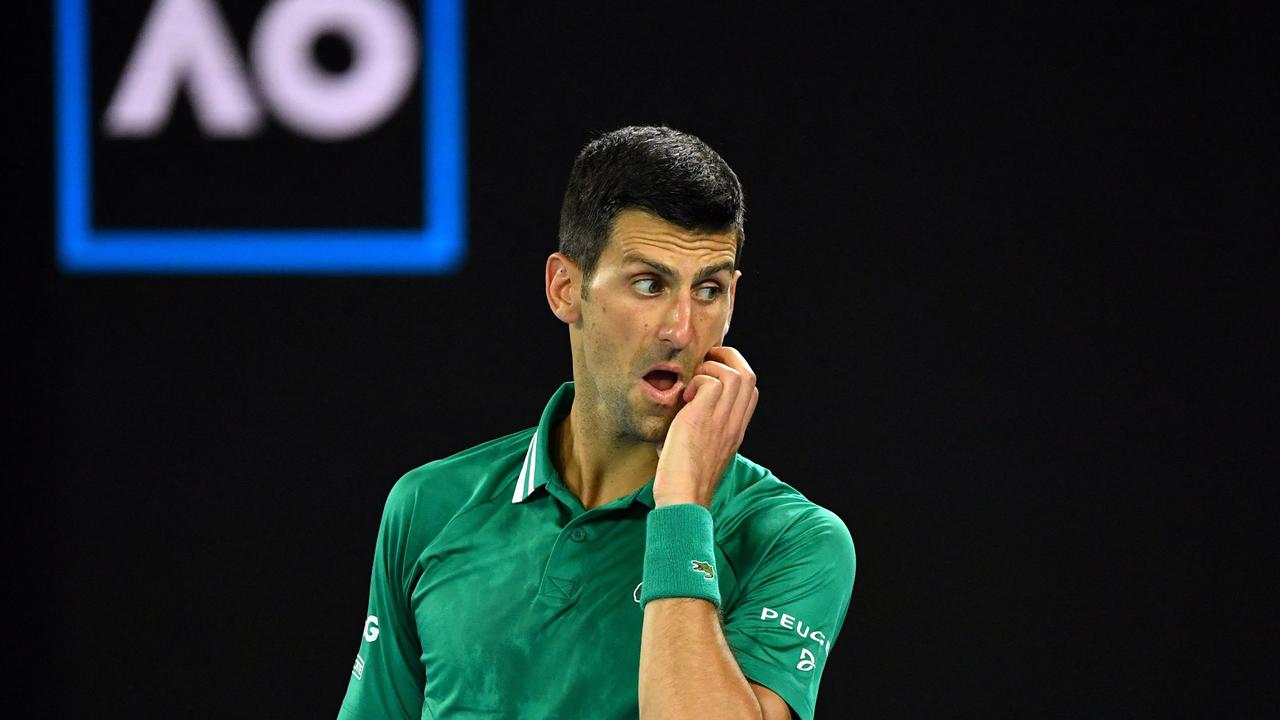 Novak Djokovic was deported ahead of the Australian Open. Picture: Paul Crock/AFP
Earlier, Serbian authorities said Djokovic's Covid tests submitted to Australian officials last month were legitimate, after a string of media reports questioned the authenticity of the documents.
The 34-year-old world number one was unable to play in the Australian Open after being deported over Covid-19 vaccination issues, despite initially receiving an exemption from officials based on an positive PCR test weeks ahead of the tournament.
Serbia's prosecutor's office said there was no evidence suggesting the tests had been manipulated, according to an inquiry by the country's health ministry.
"It was established that Novak Djokovic was tested multiple times and the... test results from December 16 and December 22 were valid," read the statement from the office.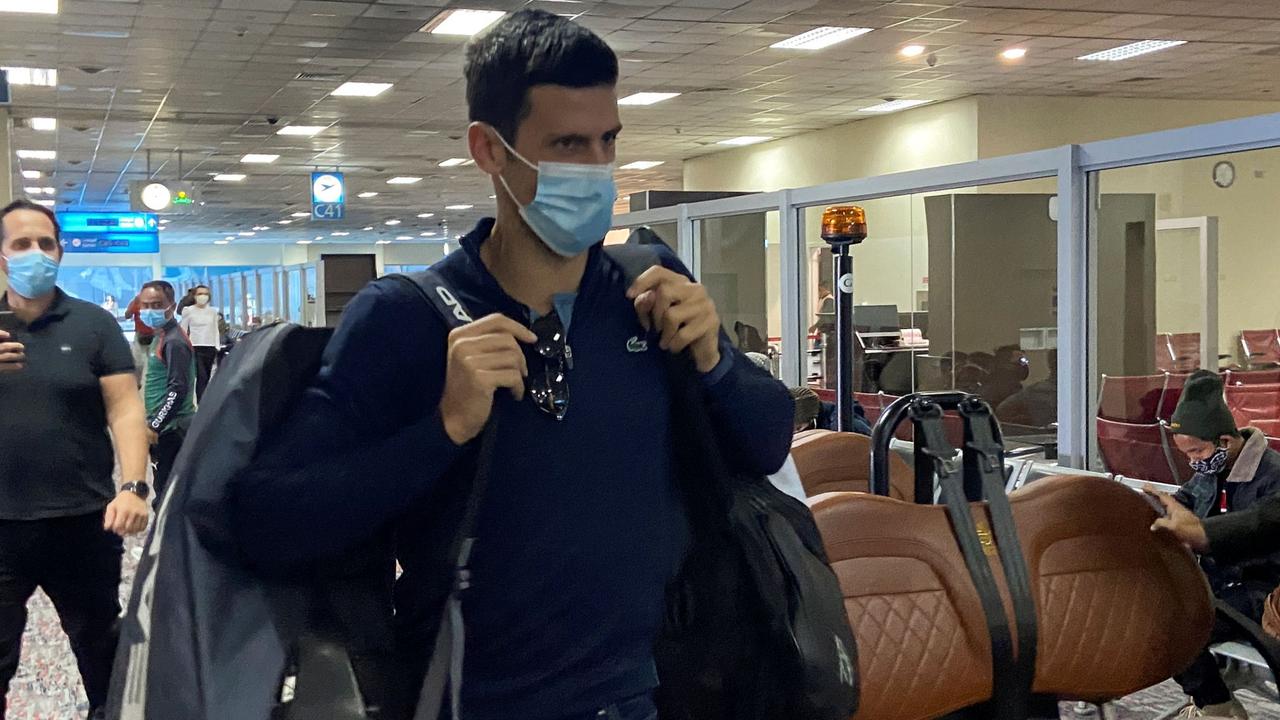 Novak Djokovic was deported from Australia over Covid-19 vaccination issues. Picture: Reuters
The statement came just days after the BBC published a report casting "doubt" over the tests, suggesting the serial number on the documents were out of sequence with others from roughly the same period.
Serbian officials have not responded directly to the allegations levied by the BBC and other news outlets who have raised similar questions.
Since returning from Australia last month, Djokovic has kept a relatively low profile, making just a handful of public appearances.On Thursday, Djokovic is scheduled to meet Serbian President Aleksandar Vucic in Belgrade where he is expected to make a brief public address.
Originally published as Novak Djokovic to break silence on Australian Open controversy