Roger Federer may not be fit for Wimbledon, but retirement is not on the cards
Roger Federer, 40, says even though tournaments through to Wimbledon may not be on the cards next year due to a knee injury, he is not ready to throw in the towel just yet.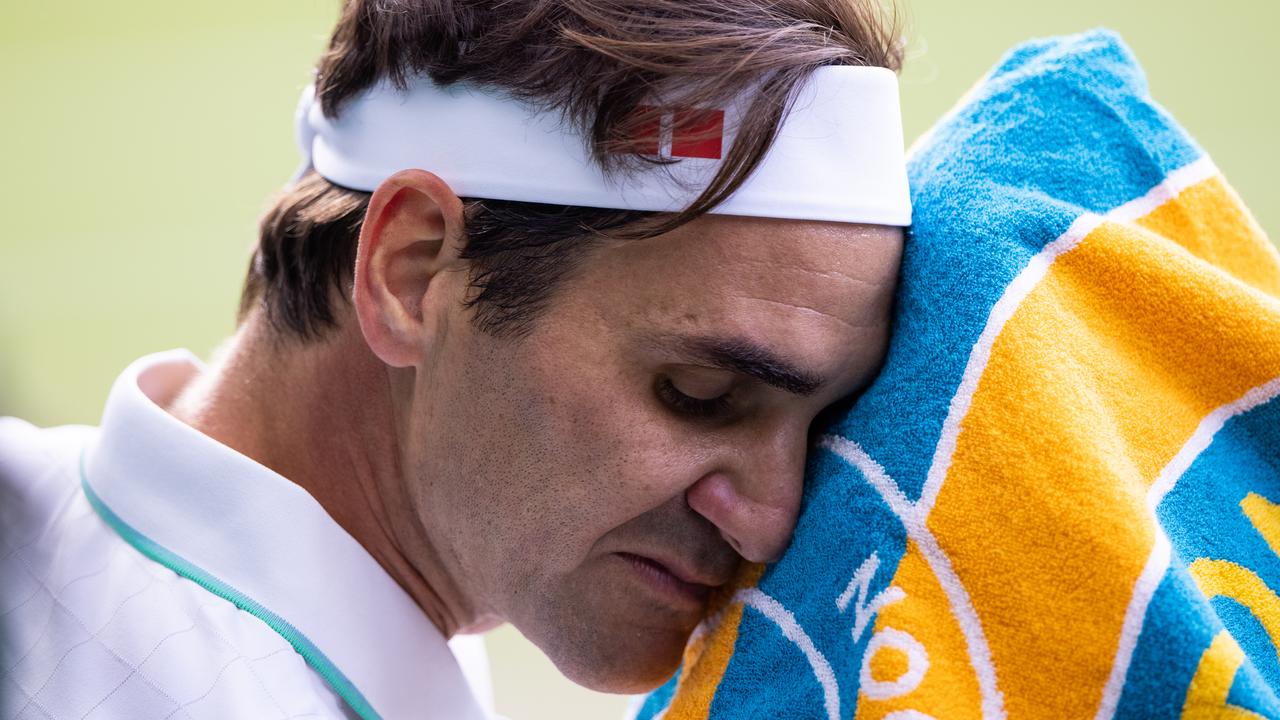 Roger Federer is still far from a comeback to tennis. Picture: Simon Bruty/Anychance/Getty Images
Roger Federer has expressed considerable doubts over his participation at Wimbledon next year, saying he would be "incredibly surprised" if he was ready to return to the court in seven months after recently undergoing a third operation on his troublesome right knee.
In a detailed update on his physical status, the 40-year old Swiss confirmed that he will not appear at January's Australian Open. Yet there will also be relief for his many fans after he insisted that he is eager to play again at some point. Retirement is seemingly not yet on the cards.
"I would be incredibly surprised if I were to play again already at Wimbledon [next year]," Federer told the Swiss newspaper Tages Anzeiger. "Australia is not an option at all. But that's no surprise for me. Even before the operation, we knew that a break of many months would be necessary afterwards.
"I wanted to wait for the first major check-up before making a public statement, and the check-up was very encouraging. I have started a long rehabilitation process in which I put all my heart and soul. But the situation is not the same as in 2016 [when he returned from surgery on his left knee after a six-month absence]. I have to be patient.
"As far as my sporting ambitions are concerned: I want to see once again what I can achieve as a tennis pro. I'm fighting for it and I'm very motivated. I feel the support of my team and my family. We all wish that I can say goodbye on my own terms and on a court.
"I have experienced similar challenges many times in my career, sometimes without the public being aware of it. And even though I know that the end is near, I want to try to play some big matches again. It won't be easy, but I will try.
"My world will not collapse if I never play in another grand slam final. But it is my ultimate dream to return once again. And in fact, I still believe in it. I believe in these kinds of miracles. I have already experienced them."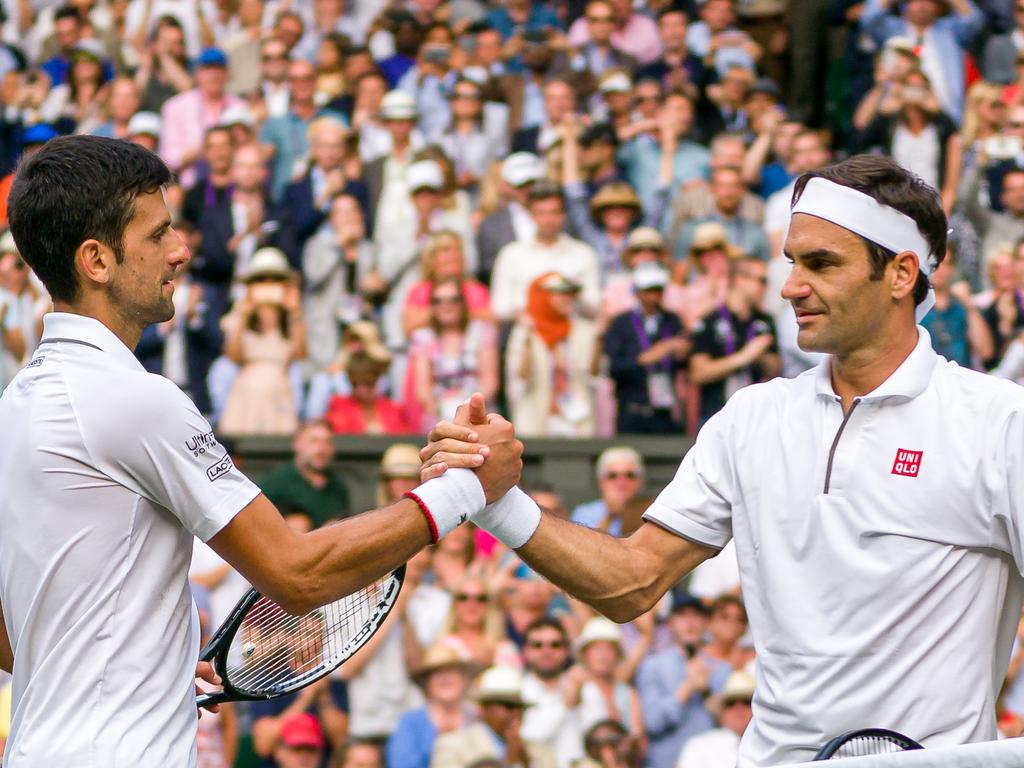 The 40-year-old's last appearance in a major final was against Novak Djokovic at Wimbledon in 2019. Picture: Andy Cheung/Getty Images
Federer revealed that it is his medial meniscus — a part of the knee joint which acts as a shock absorber for the impact of the upper leg on the lower leg — that has caused him problems. He first had surgery on it in February last year, before further complications forced him to undergo a similar procedure four months later. He returned to action in March but played only 13 matches in four months, ending with a quarter-final defeat by Poland's Hubert Hurkacz at Wimbledon in July.
"The examinations after the grass season revealed that my right inner meniscus was injured again," Federer said. "It had to be stitched, which required a certain period of immobilisation, and the doctors took the opportunity to treat my cartilage as well.
"The doctors say that I will be able to jog lightly in January and gradually return to the court, gently. They don't know, but I've already been playing a bit of tennis with the kids. Then in March or April, I can start training again in a tennis-like way.
"I had this operation done so that I could ski with my children [Federer has two sets of twins, aged 12 and seven] or play football or tennis in the future. My primary motivation was to get back in shape for my normal life. But I wanted to approach this rehabilitation with the mentality and body of a top athlete."
Returning to competition in this phase of his life will be the greatest challenge Federer has faced. If he does not play at Wimbledon next year, then he will be 41 years old by the time he next steps on a court. Simply contesting another match would be a triumph in itself, never mind winning seven over the course of a fortnight to add to his 20 grand-slam titles.
As it stands Federer's last act was somewhat humiliating, losing the final set 6-0 against Hurkacz at Wimbledon, only the second time he had failed to win a game in a set since the turn of the century. He is clearly eager to end his career on a more enjoyable note.
"I think that every athlete should decide for himself," Federer said. "There is no right time to retire. There is only the time that suits each individual athlete. It is a very personal decision.
"What kind of image will people remember of me? My last set at Wimbledon last July? Or my grand-slam titles and what it triggered in them when they watched me play? My money is on the latter. For a few years now, I've been pretty relaxed about that.
"But I understand the fans' feelings. It would be easy for me to say, 'I've given a lot and received a lot. Let's stop here.' But me investing everything to come back is also my way of saying thank you. My fans deserve better than the image of my last grass season."
-The Times