Kevin Sheedy defends decision to name Margaret Court a sporting icon
AFL legend Kevin Sheedy has stared down critics after naming controversial sporting figure Margaret Court a sporting icon in his new book.
Kevin Sheedy says he won't give in to the "woke" movement after including Margaret Court as an icon in his new book.
The AFL legend has selected the controversial tennis champion among 27 big names in his 13th release called Icons of Sport.
"I'm not part of woke, whatever that is,'' Sheedy said.
"I still listen to Elvis Presley even though he died of drugs and Michael Jackson even though he held a baby out a window.
"There always will be opinions that are diverse in the world we live in. I still enjoy the story of a guy called Jesus.
"Everyone who thinks Margaret Court is not an icon is a joke.
"All the other whinging people can whinge in the mirror."
Sheedy has selected a variety of accomplished stars as icons, including Jessica Watson, Ian Thorpe, Cliff Young, Cadel Evans, Rod Laver and Ash Barty.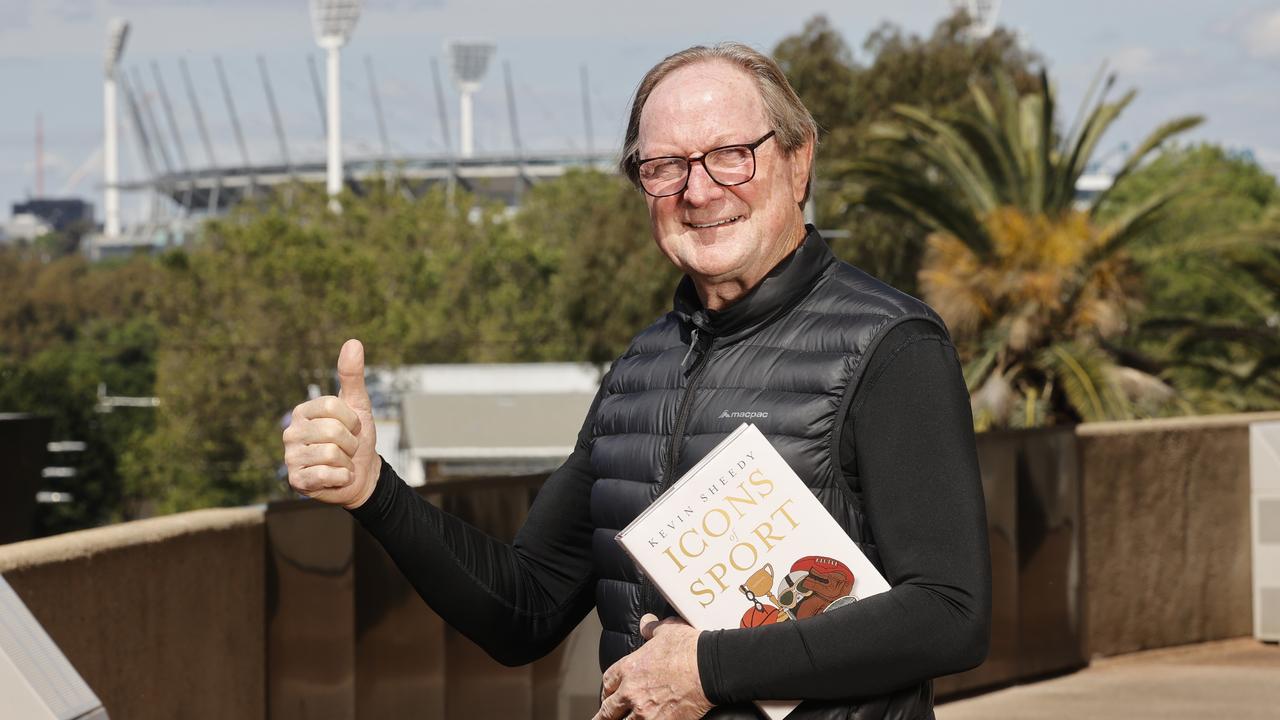 AFL legend Kevin Sheedy with his new book, Icons of Sport. Picture: Alex Coppel
He said Court, who holds the record for the most grand slam titles with 24, was "very cool under pressure, with strong beliefs about where she was heading".
She has become a figure condemned by many for her views on same-sex marriage.
"She's a great tennis player … where does it stop and start?'' Sheedy, 73, said.
"I'm putting her in because I admired her and she's a sensational tennis player.
"She proved herself against the best in the world.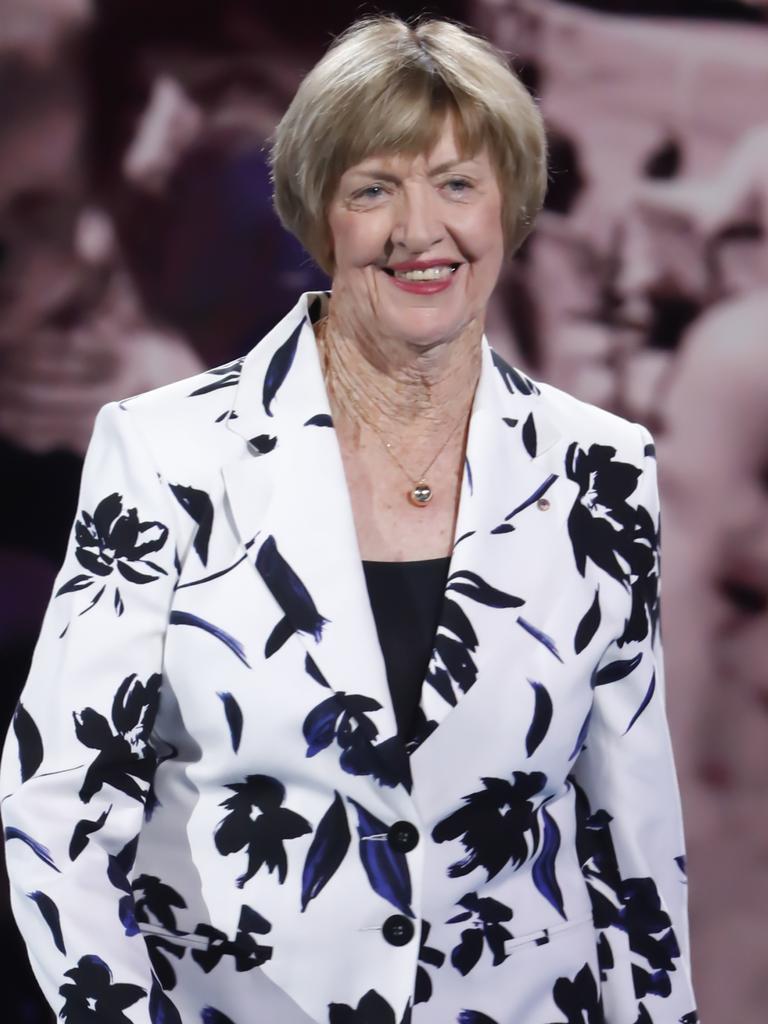 Margaret Court at the 2020 Australian Open.
"She has been inducted into the International Tennis Federation Hall of Fame, and also made a Legend of the Sport Australia Hall of Fame.
"A lot of people believe that the arena (Margaret Court Arena at Melbourne Park) should be named after someone who has a more inclusive view of people in society, and it is an important discussion to have, so long as it is carried out in a polite and dignified way.
"But I want to concentrate on her tennis career and no one else did it like Margaret Court — that makes her a true icon."
Sheedy spoke with many of the greats he named, and wanted to focus on the Australian spirit.
"There are so many different stories of what Australians are over my lifetime of seven decades,'' he said.
"An iconic moment was Cliff Young beating the pro athletes at 61 years of age.
"A potato farmer and they asked him why he won the race and he said 'I needed the money'.
"I'm finding it hard to split the difference between John Bertrand, Rod Laver and Cadel Evans as the top icons."
Sheedy also singled out Lionel Rose and Evonne Goolagong Cawley.
"They set me on the way to recruiting Aboriginal players,'' he said.
Kevin Sheedy: Icons of Sport, The Greatest Australian Sportspeople of My Lifetime, is out now.
Originally published as Kevin Sheedy defends decision to name Margaret Court a sporting icon