The dire state of Australian tennis after Ash Barty's retirement
A world No.17 at 23, Bernard Tomic is now 30 and can't even make it into qualifying. His vanishing act in tennis is no longer stunning — it's sad, writes Will Swanton.
Novak Djokovic won his 1000th tour match in Rome. Got a cake. Didn't eat it. Not one slice. He's back to somewhere near his meticulous best and the mere thought of sugar and gluten would have made the renowned hypochondriac seek a medical time-out and the magic sponge at the nearest Italian hospital.
Djokovic won the Rome Masters. Smoked Stefanis Tsitsipas in the final to prove his resilience and return to scything form right on cue for next week's French Open.
Meanwhile, back at the ranch, Australian tennis is in the dark ages once more thanks to Ash Barty's retirement.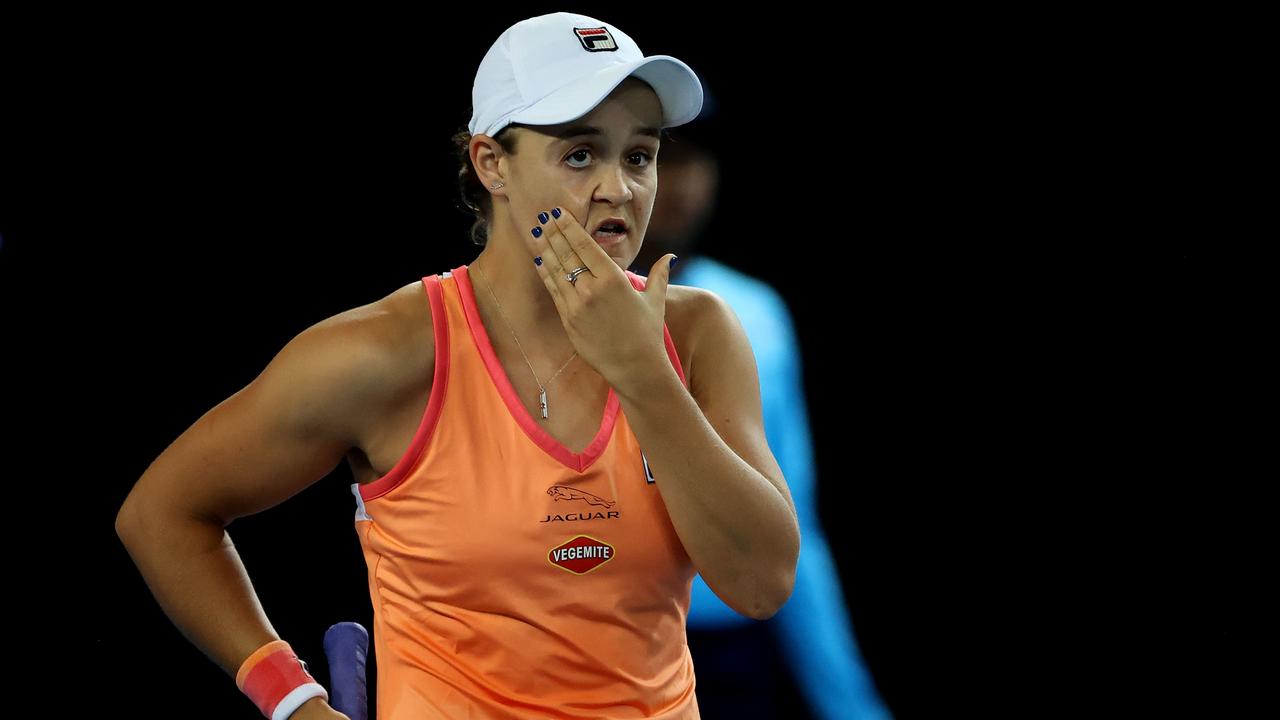 Where does Australian tennis stand in the wake of Ashleigh Barty shock retirement? Picture: AFP
How could she do it to us? She looked to be merely warming up for a decade dabbling in major triumphs but in her absence, the Rome event at the glorious Foro Italico – witness the world's most luxurious centre court alongside Monte Carlo and good old Wimbledon – gave us another week of Australians making up the numbers. In too few numbers. It's about to become the norm once more.
The picture is shockingly bleak without Barty. Her stirring Wimbledon and Australian Open triumphs gave tennis in this country a shot in the arm and a boot up the backside … but she was the biggest one-woman band since the Baby Animals.
A week out from Roland Garros, only one Australian male is in the top 50. And only one Australian female is in the top 100 — Ajla Tomljanovic, who is at No.44.
Minnows again.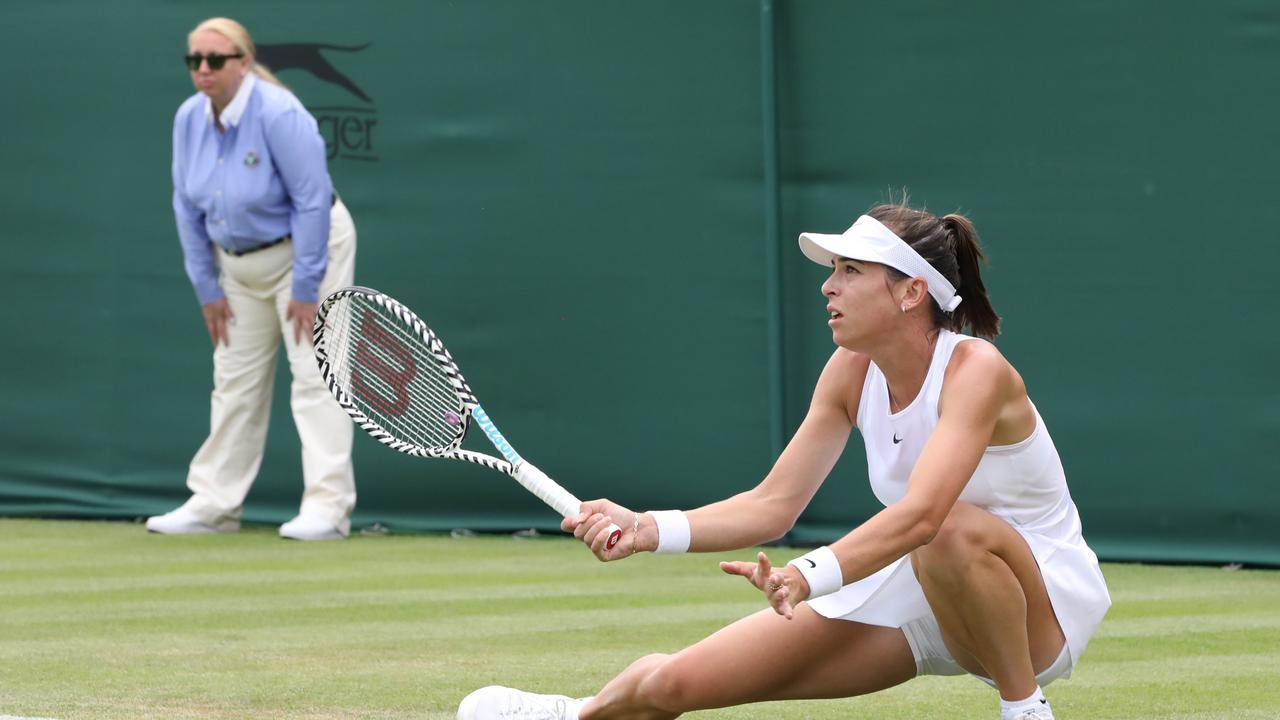 Alja Tomljanovic is the sole Australian female ranked inside the world's top 100. Picture: Ella Pellegrini
How long until we have another major singles champion? Alex de Minaur is a pest to the best but he's going to struggle to win slams with that serve. Our best bet is Nick Kyrgios, which isn't much of a bet to be having. The height of gambling irresponsibly.
De Minaur had a solid run at the Australian Open before being blown off Rod Laver Arena by young Italian Jannik Sinner.
The Aussie's a heck of a player and to be ranked No. 22 in a truly global sport is nothing to be sneezed at. He buzzed around like a mosquito to take a set off Spain's livewire French Open threat Carlos Alcaraz at Barcelona. But de Minaur needs to find a way to defeat the elite while hampered by a serve that is comparatively powder puff.
The effort is immense and he's extremely watchable for the heart and soul he pours into every match … but he's no Barty when it comes to staying alive through to finals day at the majors.
"I still want to keep improving. Keep striving to get the most out of myself," he says.
Alex de Minaur squeezes every ounce out of his talent... but is he a grand slam winner? Picture: Getty
"That's never going to change. That's just the person I am and in a way, it's how I've gotten to where I have gotten, just by constantly pushing myself. It's a long year.
"We start first of January and there's a good chance we'll be going on until late November, even maybe early December. That's a long year but my hopes and goals are to keep at least my attitude and my mindset right throughout the whole year. Or try to. It's easier said than done, but that's the focus."
The great lost cause, of course, is Bernard Tomic. The most staggering stat about him? He turns 30 in August. He had more natural talent in his left pinky than most players have from base to apex, but he's bumming around these days on the Challenger Tour.
He was the World No.17 as a 23-year-old and capable of jagging an Australian Open, US Open or Wimbledon.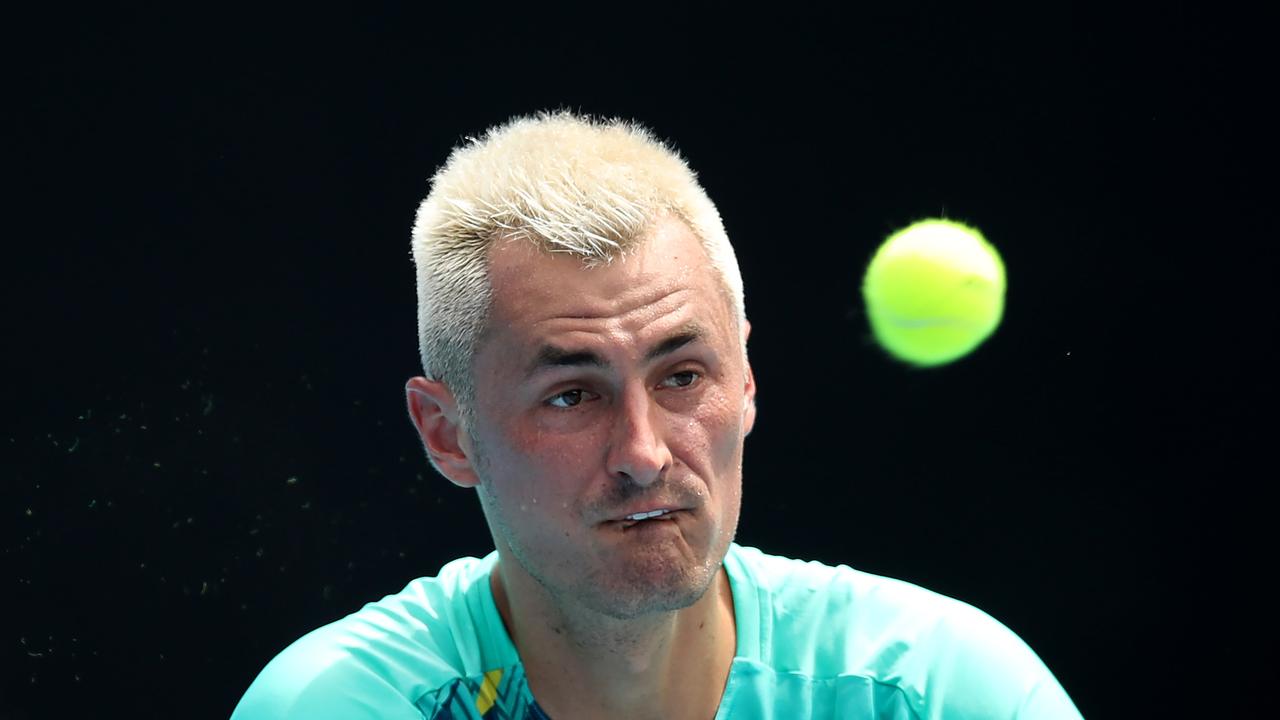 And then there's Bernard Tomic... the great lost cause of Australian tennis. Picture: Getty
This year has been another shocker. He lost in Australian Open qualifying to Russia's World No.149 Roman Safiullin. He's since played four minor Challenger tournaments in Mexican boondocks, losing to the World No.357 American Christian Harrison, the World No.166 Brit Jay Clarke, the World No.453 Spaniard Adrian Menendez-Maceiras and the World No.374 South Korean Yunseong Chung.
He's not playing the French Open because his ranking is too low to get into it. He's not playing qualifying because he can't even get into that. He's burned too many bridges to get wildcards.
His vanishing act is no longer stunning. It's sad. His five events this season have earned him just $22,790. The horror.
None of which will concern Tomic's one-time practice partner Djokovic too much. His 6-0, 7-6 (7-5) win over Tsitsipas was his first title of the year and the record-extending 38th Masters victory of his career.
"I pleasantly surprised myself, I can say," he said. "I did play a perfect first set. I've been building my form for the past couple of weeks. I knew that my best shape on clay usually comes around Rome time, so it could not be better than going into Roland Garros with a title."
Originally published as The dire state of Australian tennis after Ash Barty's retirement