Two-time Australian Open champion Naomi Osaka makes successful return after fourth-month break
Naomi Osaka has fronted the media for the first time since withdrawing from the French Open, revealing her optimism for the future after winning her return match.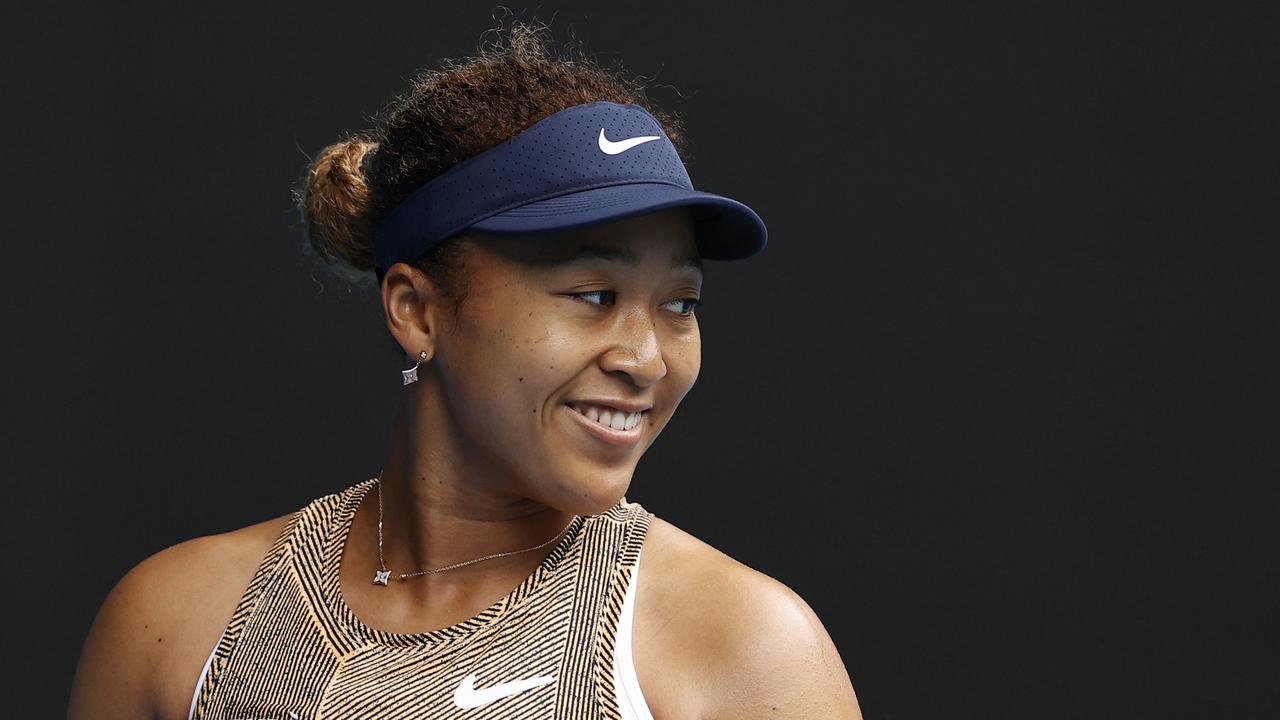 Naomi Osaka was all smiles in her return to the court on Tuesday. Picture: Getty Images
Dual Australian Open champion Naomi Osaka believes her efforts to speak more about her inner demons paved the way for a winning return at Melbourne Park on Tuesday.
In a candid media conference after her 6-4 3-6 6-3 victory over French veteran Alize Cornet at the Melbourne Summer Set event, Osaka said her singular goal was to enjoy the sport again.
The former world No.1's first match in four months saw her commit more than 50 unforced errors, but she was still far too good for Cornet despite dropping the final four games of the second set.
Osaka hadn't played since tearfully announcing after her third-round US Open loss in September that she was taking an indefinite break to focus on her mental health.
That followed her stance on not doing any press conferences at the French Open, in protest about the negative impact they can have on players' mental wellbeing.
Osaka subsequently withdrew from the tournament before her second-round match, revealing that she had dealt with depression since 2018.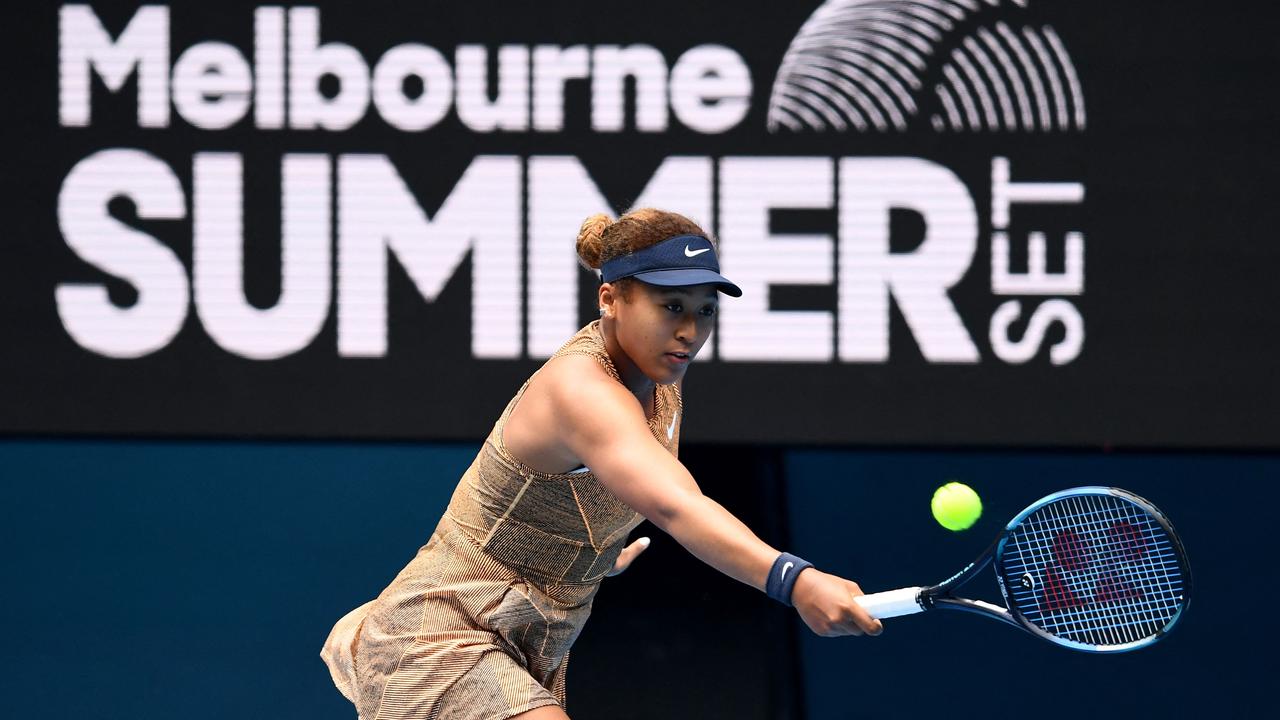 Japan's Naomi Osaka was rusty but still too good for French veteran Alize Cornet in her Melbourne Summer Set opener on Tuesday. Picture: AFP
But she has emerged from her tour sabbatical more "optimistic" about the future after a self-professed "extreme build-up" that played out publicly last year.
Osaka also admitted her time out was shorter than she originally anticipated, in part because of her love affair with Australia.
"I would say what probably got me ready again was just talking to people, because I tend to internalise everything," she said.
"I think that might be just based on how I grew up. I didn't really have that many friends, so I didn't really talk to anyone in the first place.
"During the off-season, I just hung out with my friends and talked to my family a lot, and I felt like that was a way of decompressing the pressure I had on myself.
"Then I just slowly started to regain the feeling of love that I had towards the game – and it's not like it ever completely went away.
Alize Cornet won the second set but couldn't finish the job against Naomi Osaka. Picture: Getty Images
"But I felt like it got overshadowed by a lot of emotions that I was feeling, just by constantly playing year after year … sometimes it's good to remember why you're playing."
Osaka said an obsession with results and her ranking had sapped her enjoyment for the game, an approach she planned to change.
The Covid-19 pandemic curbed her plans to travel during her break and was instead spent with family and friends, often in San Francisco.
"I was driving to go see them and stay over at their house and bother them quite a few times," she said.
"I feel like that's also an experience that I haven't been able to have in my life, just based on the fact that I play tennis and I travel a lot. I haven't been able to have sleepovers or stuff like that.
"So, it was cool to be able to do that."
As for her complex relationship with the media, Osaka said she had resolved to never again cry in that environment and would continue to speak openly.
Originally published as Two-time Australian Open champion Naomi Osaka makes successful return after fourth-month break