Wimbledon stripped of ranking points as tennis chiefs hit back over Russia ban
Fellow tennis players have been left shocked after the decision to remove ATP and WTA ranking points from this year's Wimbledon Championships.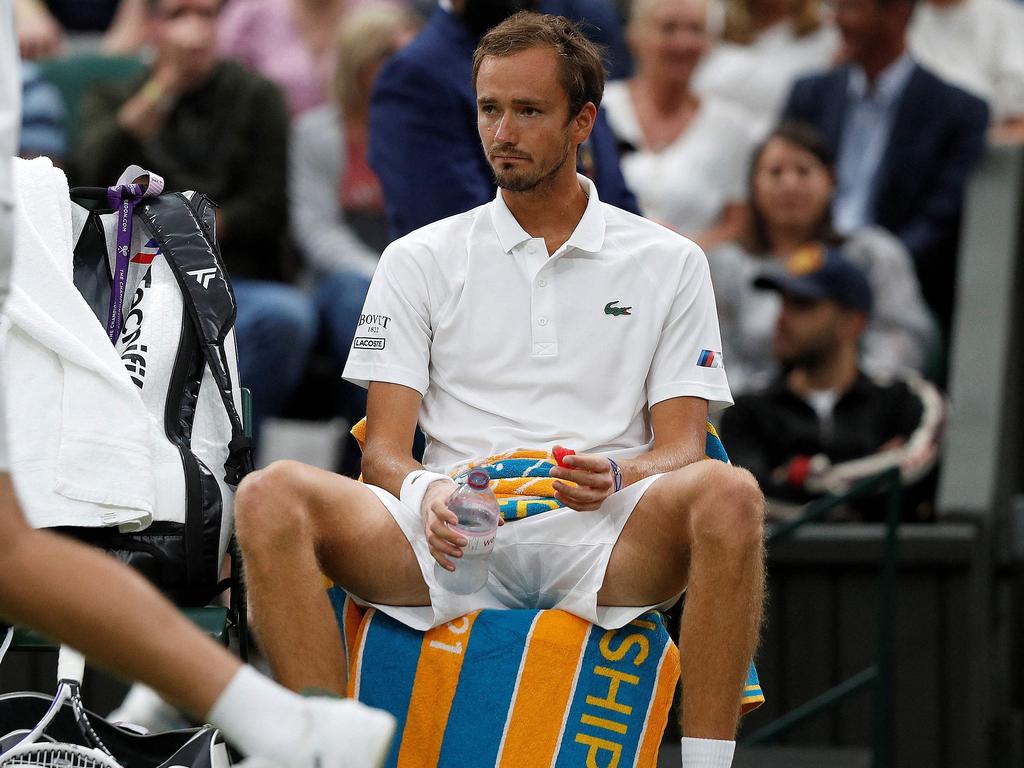 Wimbledon's decision to ban Russian players like Daniil Medvedev could prove costly. Picture: Adrian Dennis/AFP
Wimbledon was stripped of its world ranking points last night (Friday) after the ATP, WTA and ITF all decided to effectively reduce the championships to an exhibition event on the men's, women's, junior and wheelchair tours.
One month to the day since the All England Club announced that players from Russia and Belarus would not be able to compete because of the invasion of Ukraine, three of the sport's most prominent governing bodies finally came to the joint conclusion that points should not be awarded at the world's oldest and most prestigious tennis tournament.
"The ability for players of any nationality to enter tournaments based on merit, and without discrimination, is fundamental to our tour," an ATP statement read. "The decision by Wimbledon to ban Russian and Belarusian players from competing undermines this principle and the integrity of the ranking system. It is also inconsistent with our rankings agreement.
"Unilateral decisions of this nature, if unaddressed, set a damaging precedent for the rest of the tour. Discrimination by individual tournaments is simply not viable on a tour that operates in more than 30 countries."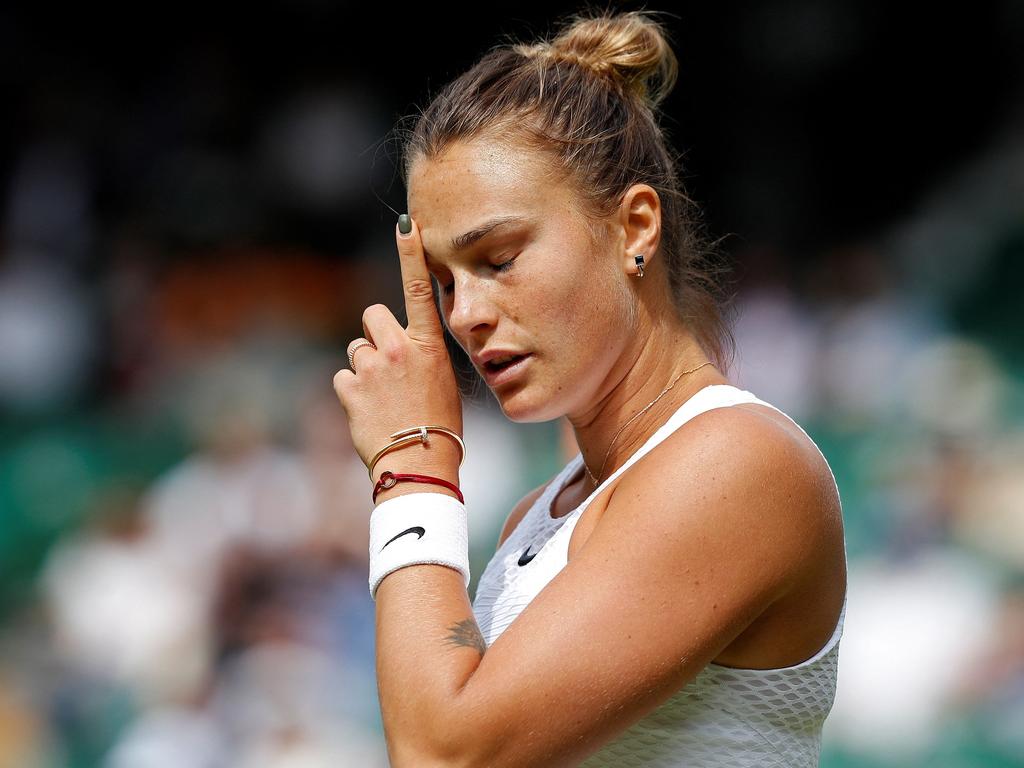 Belarus' Aryna Sabalenka won't be allowed to compete at Wimbledon. Picture: Adrian Dennis/AFP
The WTA soon followed by stating that its "stance is about protecting the equal opportunities that WTA players should have to compete as individuals". The ITF, which sanctions the junior and wheelchair events, added that Wimbledon's decision "compromises the integrity of its international competition".
The decision was met with anger. One British player privately told The Times that it was "f--king madness", while the British No 2, Dan Evans, said that tour chiefs were unfairly punishing the majority to placate the small minority of Russians and Belarusians unable to earn points at Wimbledon.
"We should be playing for ranking points at Wimbledon and it will be disappointing for me as a Brit if we're not," Evans told the BBC. "It is unfortunate for the players who can't play but there are bigger things happening, which seems to be getting overlooked by the ATP here.
"I think the majority of the players think it is not ideal the other players can't play but there should still be points at Wimbledon. In my opinion they are only trying to protect the Russian players by not letting them play. There are a lot of people losing out because of a very small minority of players who are missing the tournament."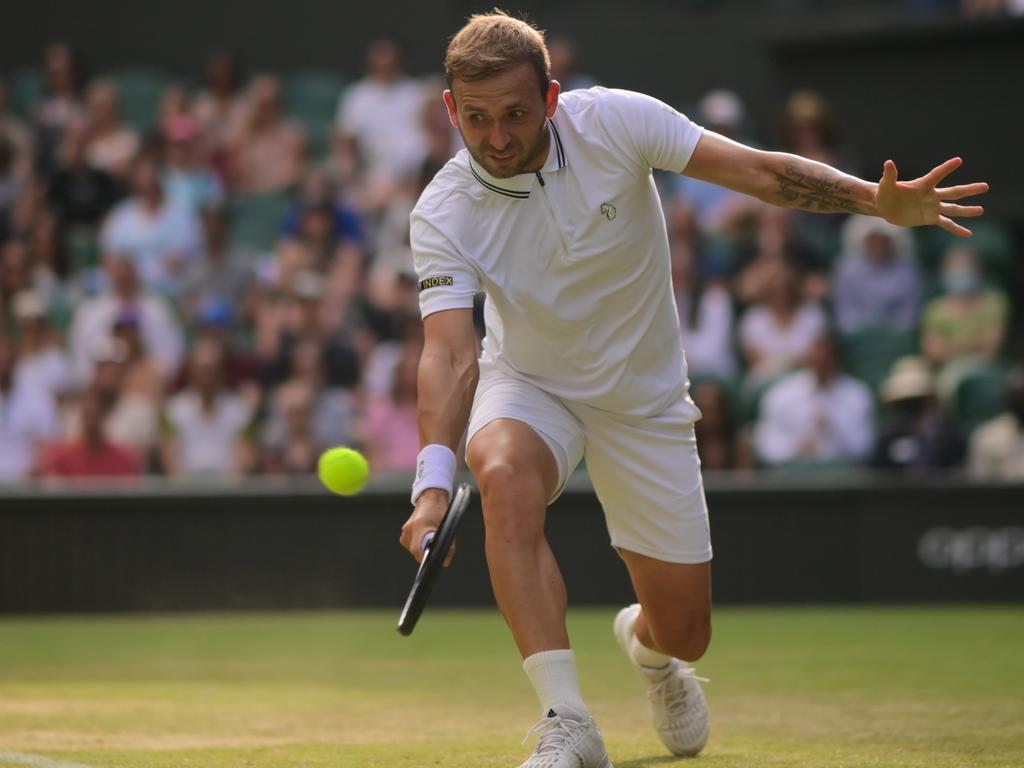 Dan Evans has hit out at the decision to remove ranking points from Wimbledon. Picture: TPN/Getty Images
The All England Club responded by putting on record its "deep disappointment" and left open the possibility of some form of retaliatory response on behalf of all the four grand-slam tournaments.
A statement read: "We believe these decisions to be disproportionate in the context of the exceptional and extreme circumstances and the position we found ourselves in, and damaging to all players who compete on tour.
"We are considering our options, and we are reserving our position at this stage. We are also in discussion with our grand slam colleagues."
All England Club chiefs are now waiting to discover whether the removal of ranking points will have any impact on the strength of the player field. It is expected that the likes of Novak Djokovic and Rafael Nadal will compete as the tournament will still have grand-slam status, counting towards the all-time men's singles titles list. Nadal is the present record holder with 21, one ahead of Djokovic.
Some lower-ranked players who count grass as their worst surface may consider skipping the event.
Normally players have the opportunity to earn up to 2,000 points at Wimbledon. There will still be the opportunity to pick up points at the various warm-up tournaments after the ATP and WTA decided this week not to remove points from LTA-run events as Russians and Belarusians have the opportunity to play elsewhere.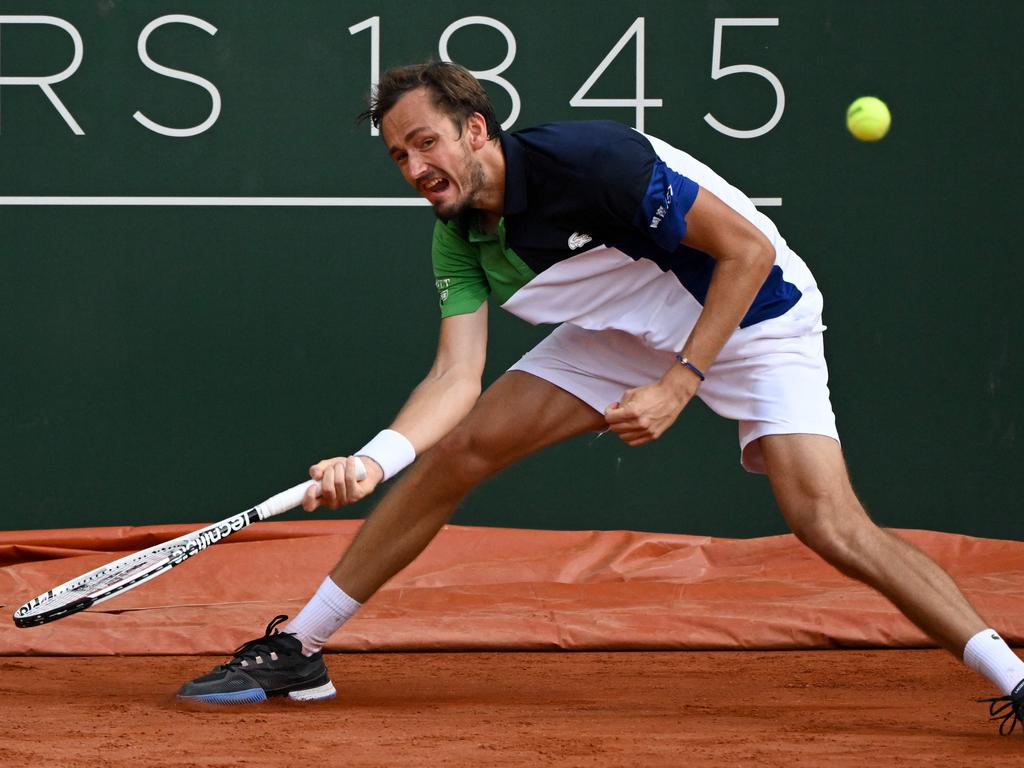 Daniil Medvedev is set to be the highest-profile omission from Wimbledon. Picture: Fabrice Coffrini/AFP
One significant ramification is that players who earned points at Wimbledon last year will be unable to defend them. For example, the defending champion, Djokovic, will see 2,000 points drop from his total the day after Wimbledon finishes.
Alexandr Dolgopolov, the former world No 13 from Ukraine, said: "Tennis is more worried about Russians not being able to play and promote their propaganda, than civil Ukrainians dying and being raped. Only Wimbledon and the LTA has shown they care about the real problem."
– The Times

Originally published as Wimbledon stripped of ranking points as tennis chiefs hit back over Russia ban