Eileen Gu is dominating the Beijing Olympics — both in skiing and a wealth of sponsorships
The commercial success of the US-born skiing star is an exception in China, where the government has tightly controlled athlete sponsorships.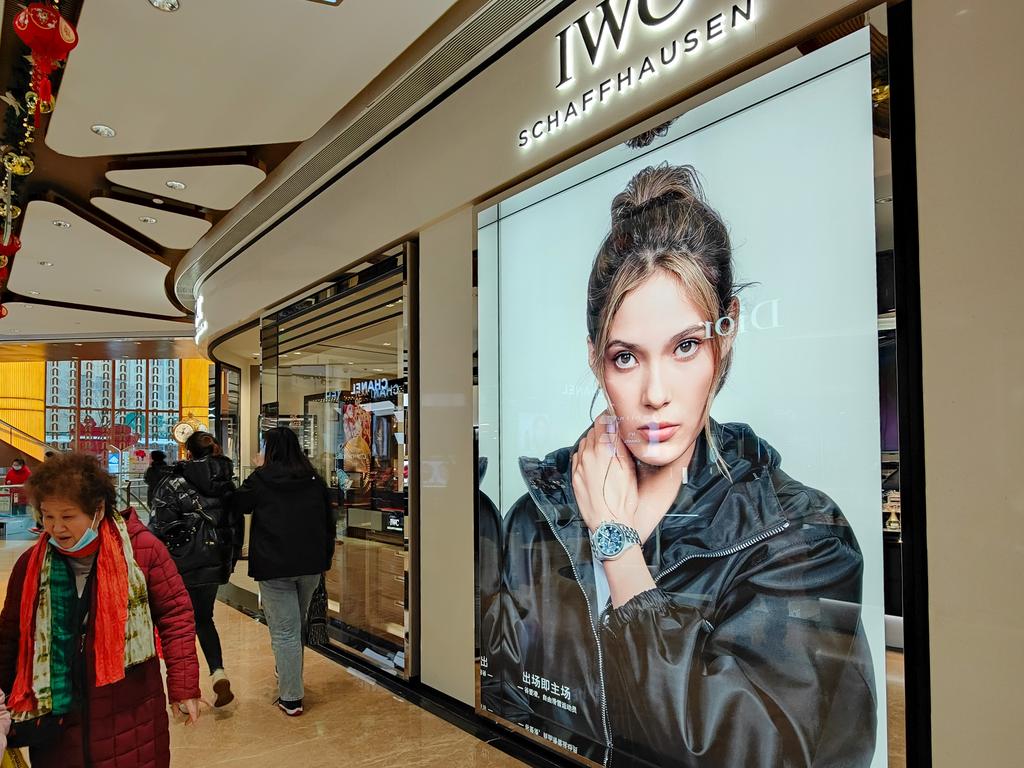 Billboards of Gu posing for brands adorn the walls of supermarkets, elevators, subway stations and airports. Picture: Costfoto/Future Publishing via Getty Images
It's impossible these days to miss Eileen Gu in China.
The newly minted freestyle-skiing gold medallist dominates commercials on the state broadcaster's Beijing Olympics program. Billboards of Gu posing for brands adorn the walls of supermarkets, elevators, subway stations and airports. Her advertisements blanket the landing pages of some of China's most-used mobile apps.
The sheer number of endorsements the 18-year-old Gu has bagged, even before her recent win, makes her an outlier in China as a marketing force as well as a skier.
Her arrival as a hot commercial property couldn't have been better timed. China long kept a tight leash on athletes' commercial activities, to the point where world champions were expelled from national teams for contravening those restrictions.
But a recent shift in policy could let Chinese sports stars — even those outside Gu's unusual position — more aggressively cash in on their success.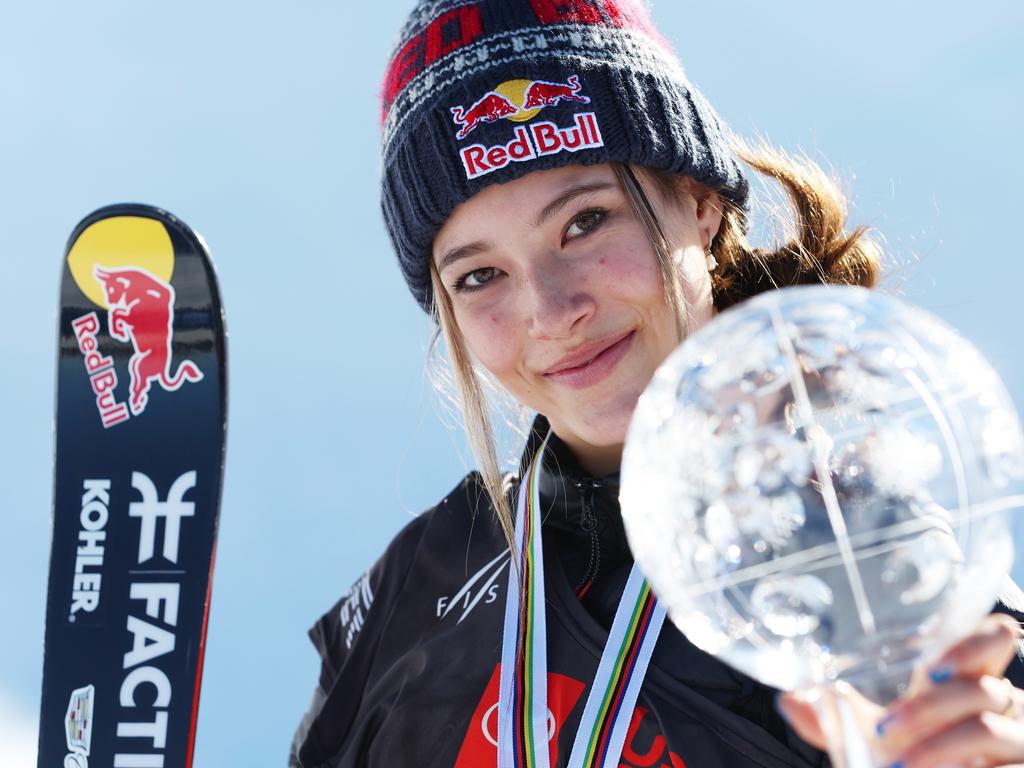 Eileen Gu has contracts with more than 30 international and Chinese brands, according to a Wall Street Journal review. Picture: Sean M. Haffey/Getty Images
No one is doing it on the scale of Gu, who was born in the U.S. and still lives in San Francisco. In 2019, she announced she would compete for China, her mother's homeland, in the 2022 Beijing Games. Gu's Olympic debut satisfied host China's thirst for its own star and gave her a golden opportunity to promote her sport — and herself.
Gu's unexpected win at last week's big air event rekindled questions about the status of her nationality. China's policy is not to allow dual citizenship, but Gu hasn't said whether she's renounced U.S. citizenship. Another mystery is whether she has to follow the conventions that other Chinese athletes face, including splitting her endorsement income with the state.
Gu has contracts with more than 30 international and Chinese brands, according to a Wall Street Journal review. The deals span a dizzying array of sectors: luxury watches; cars; clothing; cosmetics; milk; house paint; home appliances; mobile apps; banking; and insurance.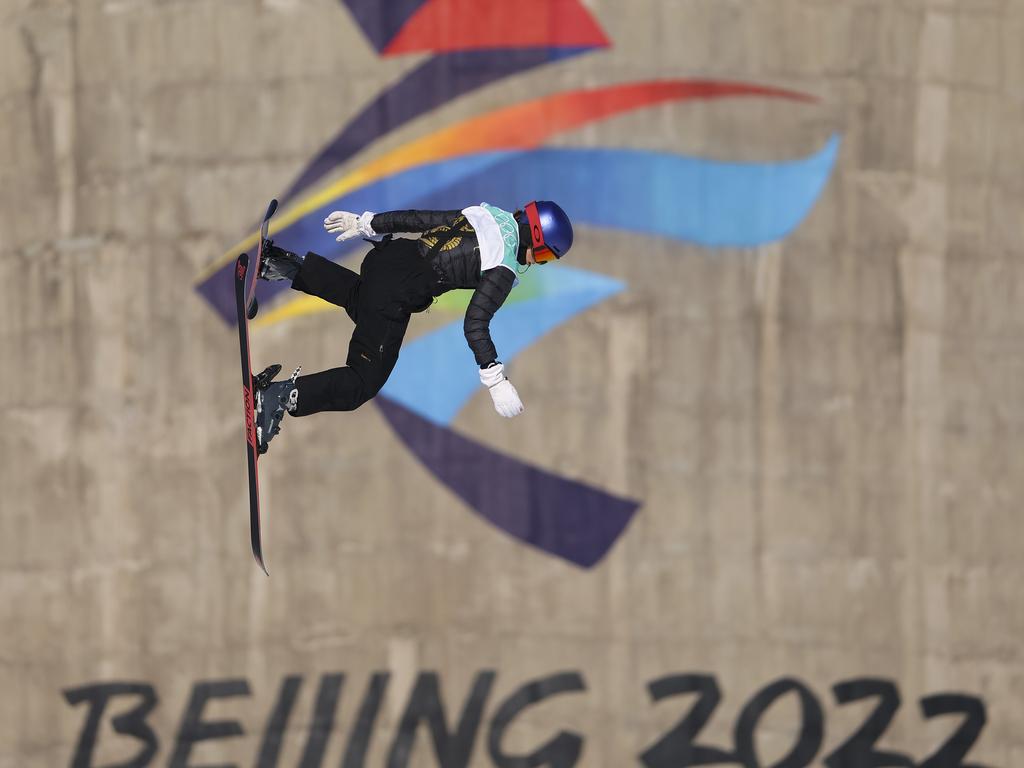 Gu took out home the gold medal in the Women's Freestyle Skiing Freeski Big Air at the Beijing 2022 Winter Olympic Games. Picture: Lintao Zhang/Getty Images
The rush to establish adjacency with her is far reaching. A spokeswoman in China for Kohler, the Wisconsin-based bathroom fixture-and-faucet maker, told The Wall Street Journal it made Gu a brand ambassador in the country because its drive for innovation matched the skier's "bold spirit."
The value of Gu's deals couldn't be confirmed. Sports and entertainment marketing experts, however, estimate that they could put Gu among the ranks of the world's highest-earning female athletes, such as Naomi Osaka and Serena Williams, soaring above the typical ceiling of once-every-four-years Olympic stars. Osaka and Williams made more than $55 million and $35 million, respectively, last year, while gymnast Simone Biles made $6 million, according to estimates by sports-business site Sportico.
Gu's New York-based agent declined to comment for this article.
"She has become an absolute superstar and is now up with the very greatest of all Chinese athletes in terms of the Yao Mings, the Li Nas, the Liu Xiangs,"said Mark Thomas, managing director of the U.K.-based sports-consultancy firm S2M.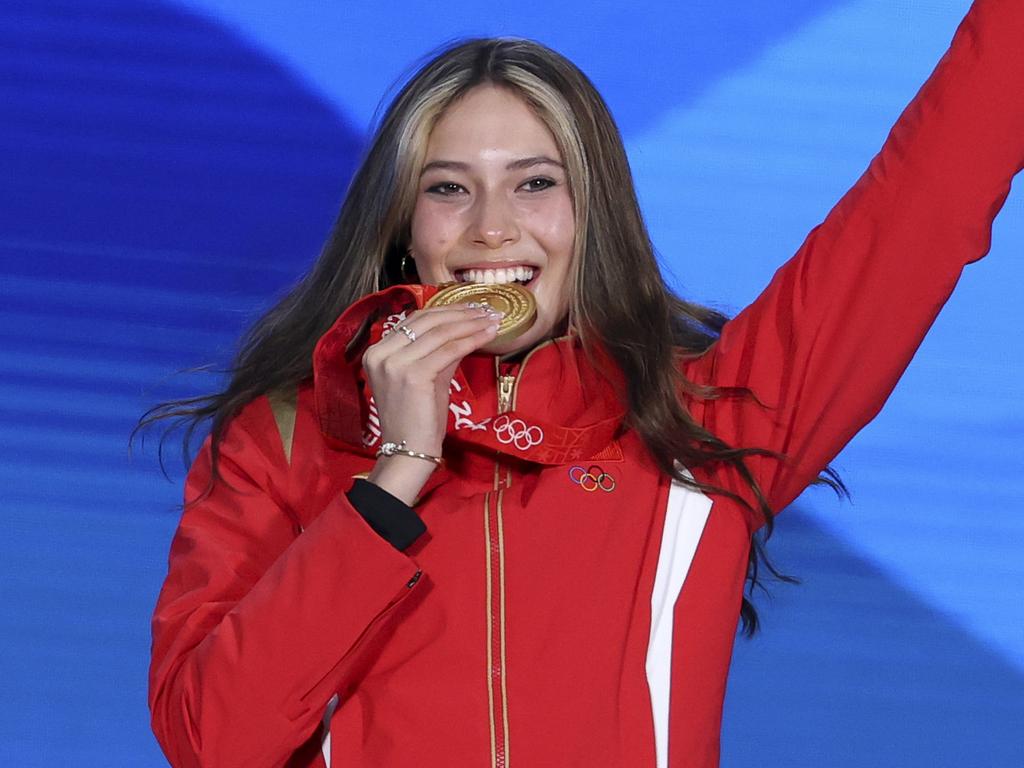 Eileen Gu has become one of China's most successful athletes, drawing comparisons to basketballer Yao Ming. Picture: Jean Catuffe/Getty Images
He was referring to Chinese stars that came before Gu — but in sports that were already established in China. Yao Ming was the former Houston Rockets star and the face of Chinese basketball. Li Na was Asia's first Grand Slam tennis champion. Hurdler Liu Xiang was among the top Chinese athletes heading into the 2008 Beijing Games.
Skiing, in comparison, is far out of the mainstream. In fact, in its bid to host the 2022 Games, China pledged to inspire 300 million people to take part in winter sports.
"There would be no Gu Ailing phenomenon if it weren't for Beijing's hosting of the Winter Olympics and the entire country throwing so many resources into making the Games happen," said Leo Zheng, a Shanghai-based partner at Allbright Law Offices who specialises in the sports industry, using Gu's Chinese name.
China has long limited the commercial activities of national team athletes. Until early 2020, China's General Administration of Sports required athletes to seek approval before taking on any brand endorsements, even offering templates for contracts. Athletes kept only half of their endorsement income, with the other half divided among coaches, teams and other parties involved in their grooming.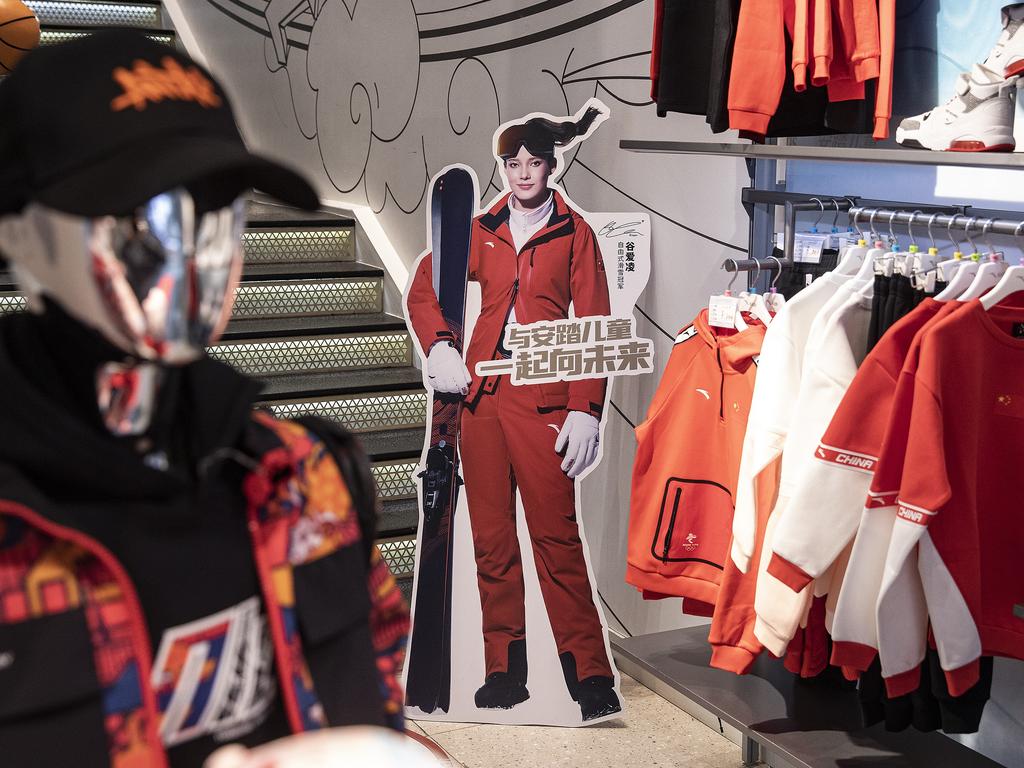 Gu has become unavoidable through commercial China, including partnerships with Victoria's Secret, Cadillac, Anta sports and Louis Vuitton. Picture: Getty Images
Under the now-abolished government rules, if athletes' brand endorsements conflicted with the interests of the national team or Olympic sponsors, they could face penalties.
The relaxation came only after the careers of a number of famous Chinese athletes were derailed by objections to their commercial pursuits.
In 2005, diver and Olympic gold medallist Tian Liang was expelled from the national team after his heavy involvement in commercial activities angered authorities. In 2019, swimmer Ning Zetao was forced to retire at age 26 after a lengthy dispute in which he endorsed a dairy brand that was the rival of the national team's corporate sponsor.
Although restrictions have been abolished and it's unclear if new rules will come into play, athletes now can have their own commercial representation independent of the state. Still, lawyers say, they need to prioritise national and group interests when considering commercial deals.
Many of them still follow the half-half revenue split, especially if the sponsors are sourced by the government, according to Zheng, the lawyer.
"The reality is many athletes still lack the commercial acumen, as sports marketing in China is underdeveloped. So a lot of them end up falling back on the state for reference of sponsors," Zheng said.
"Gu is clearly not a product of that system. She appears to have a lot of autonomy," he added.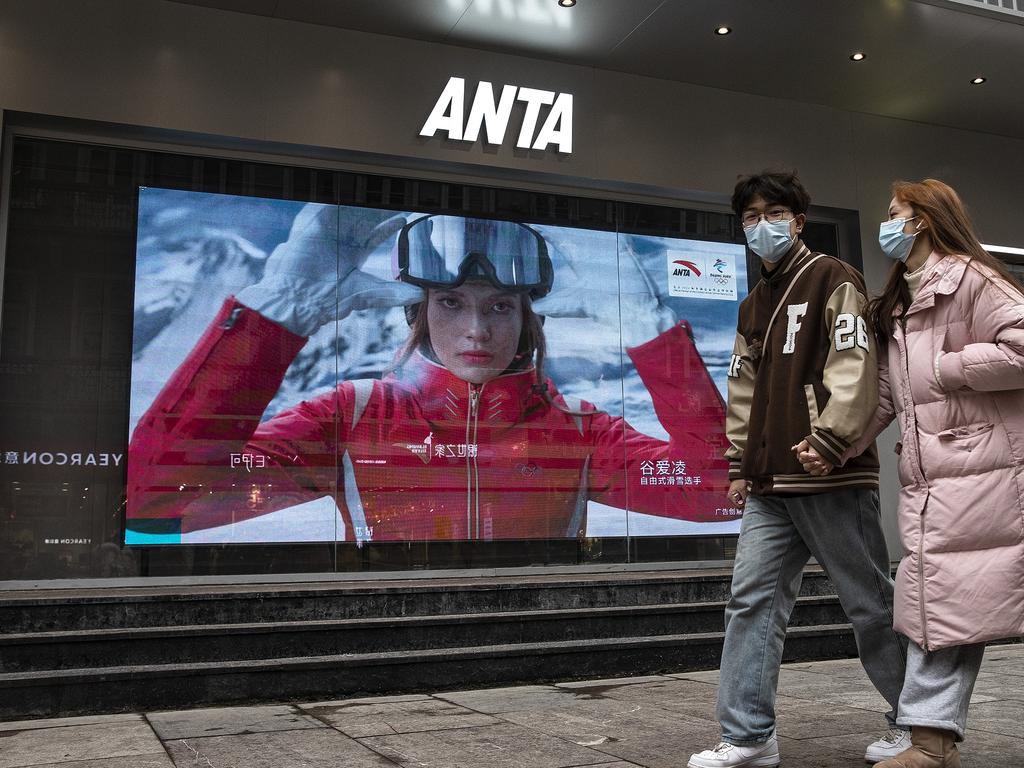 Gu has stated that she's grateful to have the option to "choose the brands" she partners with. Picture: Getty Images
When Gu was asked about her sponsorship deals following her big air victory, she said: "I feel grateful for having the freedom to choose the brands that I work with and I'm also grateful for their faith in me." She added that she chose to work with brands that are "on the same moral level" with her.
That autonomy has proved to be a boon for her sponsors. Luckin Coffee, a rival of Starbucks in China, accelerated its store expansion plan in January partly in anticipation of Gu's Olympic debut. The Chinese chain, which signed Gu last September, opened more than 350 stores in the first month of 2022, compared with a monthly average of 100 to 150, according to a tally of its new store postings and financial reports.
"We wanted to be well-positioned for any surge in demand if she wins," Jinyi Guo, Luckin's chairman and chief executive, said in an interview.
Gu's stable of brands is unusually large for Olympic medallists, who typically carry fewer than 10 sponsors at a time so as not to dilute their endorsement impact, according to people familiar with the American market for such athletes.
Gu is planning to compete in Tuesday's ski slopestyle event, in which she's achieved top-three finishes in most of the World Cup events she's entered. She's not expected to win gold in the event, but she also wasn't expected to win gold in big air, before she unleashed a new trick and did just that.
Gu's best event doesn't come until her final competition, Friday's ski half-pipe. In that event she's a near-lock: She's undefeated this season.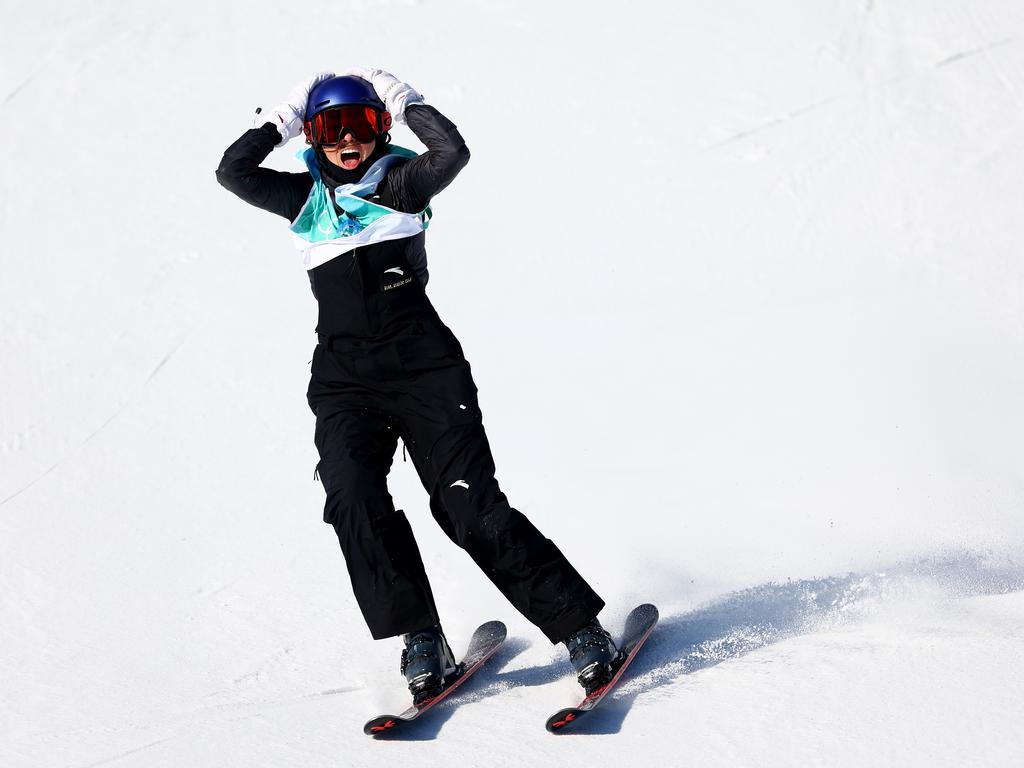 Eileen Gu will have the chance to win two more medals at the Games, including in her pet event the ski half-pipe on Friday. Picture: Elsa/Getty Images
Gu's decision to switch national affiliation is part of Beijing's push for more overseas athletes with Chinese heritage to become naturalised Chinese citizens. Had Gu remained a U.S. athlete, she would have been one of many stars — several of them more accomplished and famous than her, said Dr. Yoav Dubinsky, instructor of sports business at the University of Oregon.
Even with her current supernova celebrity, Gu faces the risk of all Olympians: seeing their star fade between Games. Babette Radclyffe-Thomas, a luxury fashion consultant specialising in China, said few sports stars maintain a wider appeal beyond their original source of fame.
"The public, and media, are notoriously fickle so it makes strategic sense to establish yourself as widely as possible and as quickly as possible," she said.
—Qianwei Zhang contributed to this article.
-The Wall Street Journal