Russian athletes will be allowed to compete as 'neutral' in 2022 Winter Paralympics
The International Paralympic Committee's decision, days ahead of the event's start, comes as Russian and Belarusian athletes are being banned from other competitions.
The International Paralympic Committee said that Russian and Belarusian athletes will be allowed to compete in the Paralympic Winter Games starting this week in Beijing, competing as neutral individuals.
The decision comes two days after the International Olympic Committee called for banning all Russian and Belarusian athletes from international competitions. The IOC's statement had allowed for some participation in situations where it might not be possible for athletes to be removed for logistic reasons or due to short notice.
At the Paralympics, the athletes will compete under the Paralympic flag and anthem, and will be required to cover symbols representing their teams on their uniforms, IPC President Andrew Parsons said on Wednesday.
The teams were set to compete in the games as the Russian Paralympic Committee and Belarusian Paralympic Committee, but Parsons said Russia's "gross violation of the Olympic truce," in going to war with Ukraine during the games, led to the decision.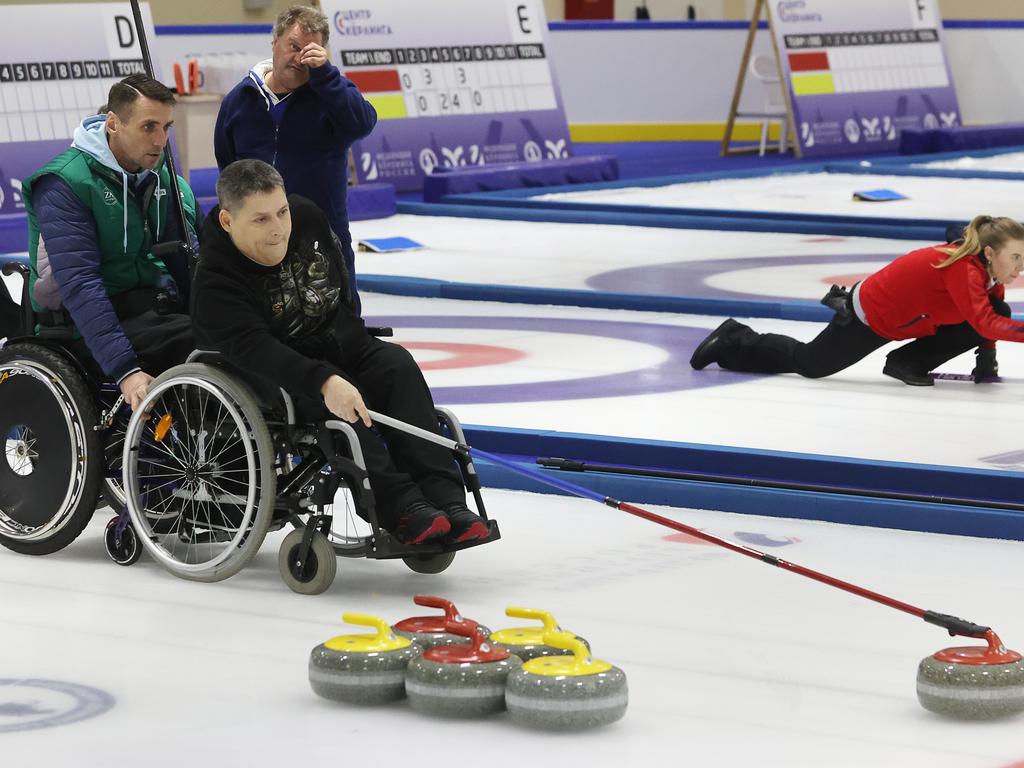 The ruling has been seen as a win for Russia, regardless of athletes being stripped of national iconography. Picture: Alexander Demianchuk\TASS via Getty Images
"What we have decided upon is the harshest possible punishment we can hand down within our constitution and the current IPC rules," said Parsons. "Post-Beijing 2022, we will also take measures with our 206 member organisations to determine whether any breaches of the Olympic truce for future Paralympic Games could lead to the possible suspension or termination" of a national Paralympic committee.
The move comes one day after the Ukrainian Paralympic team arrived in Beijing. Their participation in the event had been thrown in doubt over the past week due to travel restrictions brought about by the war with Russia. Ukrainian Paralympic officials confirmed in a statement Tuesday that all of their 20 athletes and nine guides would make the games. Parsons confirmed they arrived Wednesday.
Russian sports Minister Oleg Matytsin told state newswire TASS he was happy to see Russian athletes able to compete.
"The main goal, in a difficult situation, has been achieved," Matytsin said. "Our team will be a participant in the Paralympic Games."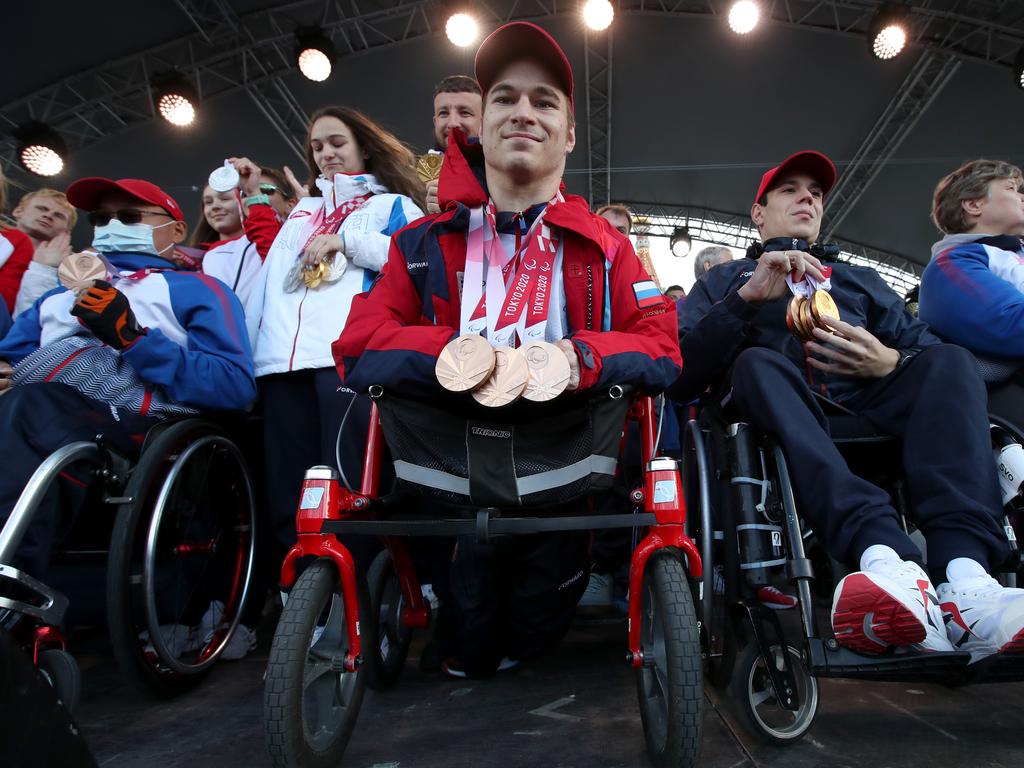 Russia's Tokyo Paralympic team finished fifth overall in 2021, bringing home 118 medals, including 36 gold. Picture: Sergei Karpukhin\TASS via Getty Images
Russian Paralympic Committee President Pavel Rozhkov said Wednesday the Russian athletes will participate in the opening ceremony. He said the committee will have to agree on a new uniform for the athletes at the Beijing Games with the International Paralympic Committee.
IPC plans to hold a general assembly in 2022 to vote on an Olympic truce compliance requirement and on potentially terminating Russia and Belarus's membership. They also announced they will not hold any events in Russia, including world and European championships for it's sports, until further notice.
"It is deeply disappointing that such action is required," Parsons said. "However, the IPC governing board believes it to be necessary in order to hold governments to account for actions that impact directly on the Paralympic movement, the Paralympic Games and Paralympic athletes."
The warring parties shared a podium at the 2018 PyeongChang games: Belarusian Sviatlana Skahanenka taking gold, Mikhalina Lysova with silver for the NPA (Russian Athletes) and Ukraine's Oksana Shyshkova taking bronze. Picture: Vladimir Smirnov\TASS via Getty Images
Thirty Russian athletes and six guides competed as Neutral Paralympic Athletes in the 2018 Winter Games in PyeongChang, winning eight gold medals.
The IPC has placed numerous restrictions on Russia since a 2014 doping scandal, banning the country entirely from the 2016 Games and having athletes compete as neutrals in 2018. After the World-Anti Doping Agency imposed a four-year ban on Russia from competing in international sport in 2019 their athletes competed as members of the RPC in the 2020 Paralympics, the same banner they were set to use in Beijing until the IPC announcement.
—Georgi Kantchev contributed to this article.
-The Wall Street Journal