Winter Olympics 2022: Aussie skier Katie Parker rolls dice after recently contracting Covid-19
An Aussie skier is taking a punt on a lottery that has left other athletes fuming. Will she be able to compete, or whisked back to a Covid isolation facility?
Australia's slalom skier Katie Parker is about to chance her Olympic appearance on a lottery. It's called the CT value, and Parker, who has had to delay her arrival into Beijing to Tuesday because of a recent Covid infection, is about to roll the dice with the Chinese health authorities.
Parker has had two negative tests in order to get on the plane from her Utah base but this is no guarantee that it will satisfy the extreme CT levels the Chinese have implemented for these Games.
She will either be allowed to compete in the Games and satisfy her cherished wish in tomorrow's slalom event, or else be whisked in the back of an ambulance to a Covid isolation facility, or even worse, to a Chinese hospital.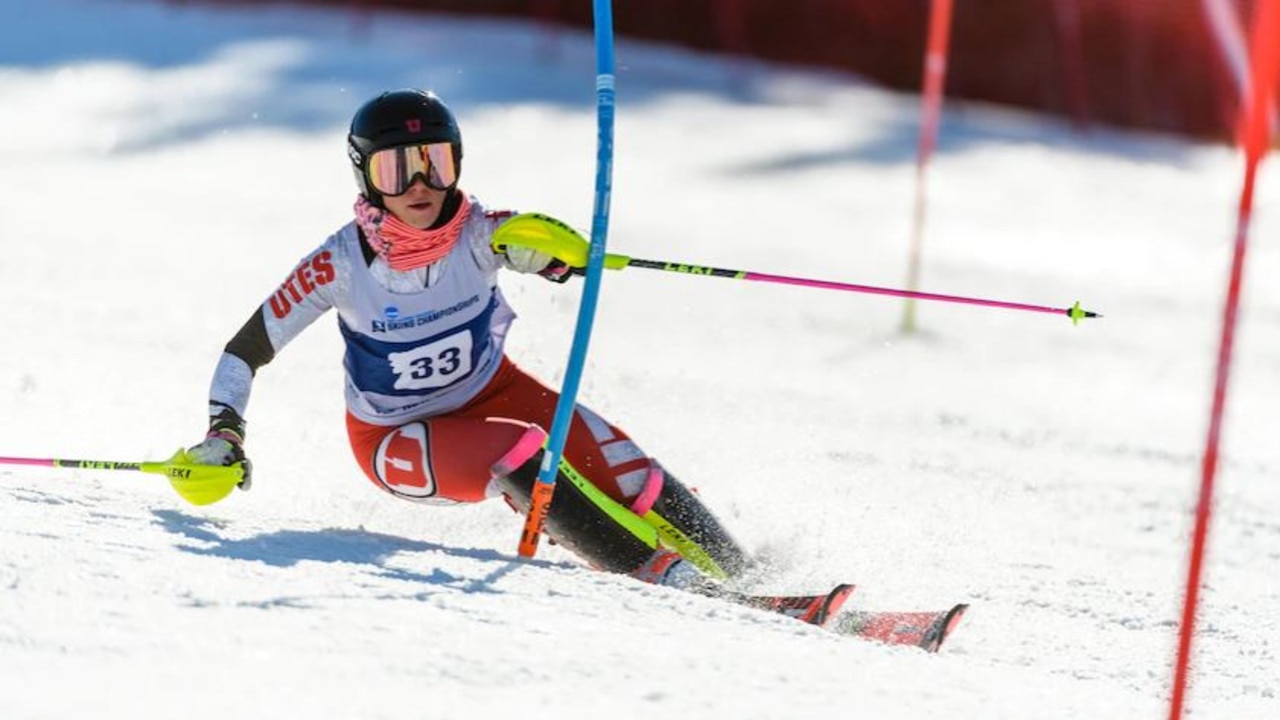 Katie Parker is rolling the dice. Picture: Getty Images
It is to be this agony or Olympic ecstasy?
Australian officials have the bizarre experience of curler Tahli Gill, who was also recently recovered from Covid-19 but who returned conflicting CT scores that hovered over and under the acceptable Chinese CT level of 35.
Most western authorities accept levels above 30 or 32 to be clear of a Covid infection. But the Chinese test their airport samples to CT 45, magnifying the sample to extreme levels to pick up the most minutes of the virus, generally considered non-infectious.
Lower levels indicate more virus because the sample doesn't have to be magnified much to be found.
Team doctor Peter Braun has had several all-night conversations with Olympic officials and the medical review panel to keep Gill out of isolation, which technically she should have been admitted to under the playbook rules.
Braun's actions, and the ability to show many CT values from the team's own testing using a special purpose mobile pathology lab, helped Gill. They are now the system to try and make it work for Parker too.
"Initially this morning I wasn't able to play, even though I wasn't infectious," said Gill on Sunday.
"As you can imagine it was quite stressful and disappointing, but I am so grateful the medical team supported me, they reviewed it and this just confirms I am not infectious.
"I am so incredibly grateful we were able to get out there and finish [the] Olympic campaign.
"Even more so that we were able to pull off a win. It has been a whirlwind of emotions."
Parker missed the giant slalom on Monday because she had to allow 14 days' recovery from the virus.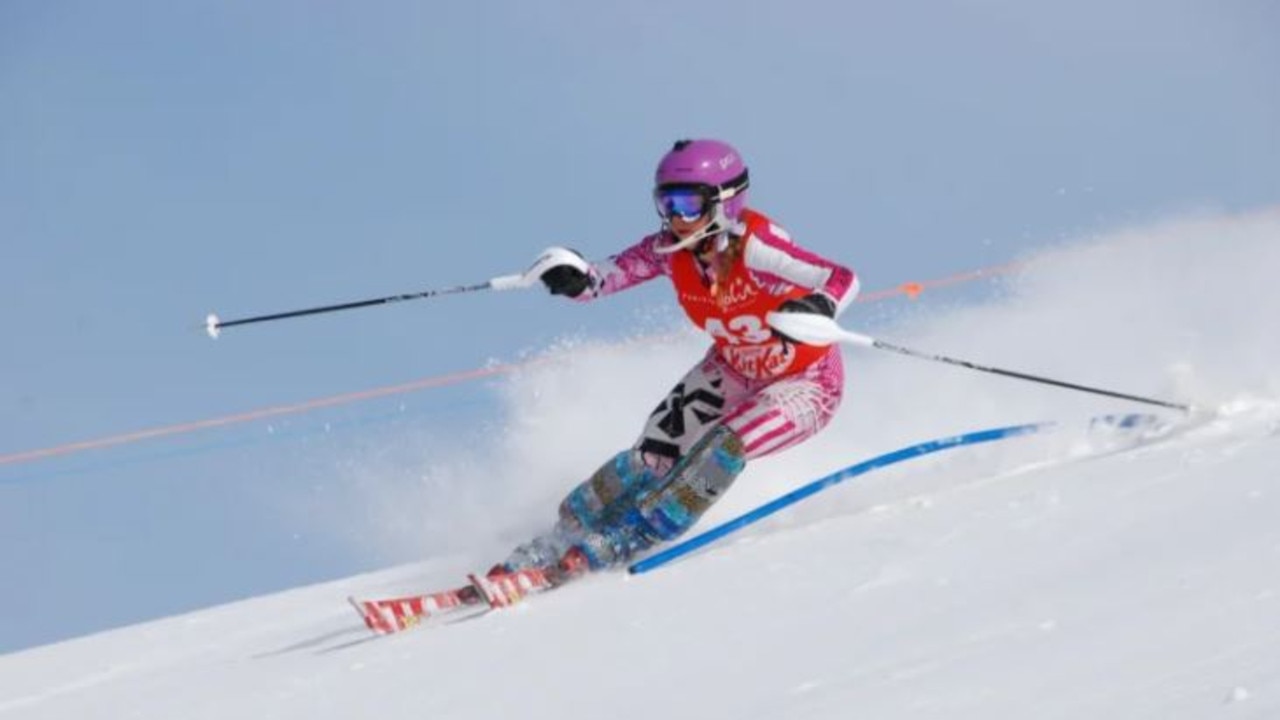 Parker missed the giant slalom.
But she has told officials she is willing to take the chances with the testing, although other Olympic competitors have told of harrowing experiences.
Polish short track speed skater Natalia Maliszewska, a world championship medallist, missed the women's 500 metres event because of a Covid isolation nightmare.
"Positive tests, negative, tests close to leaving the isolation, then positive tests with values through which I should actually be in the hospital on a respirator," she wrote.
"Later good results again with the chance that I may be allowed out of isolation. Then again a complete disaster.
"Without prospect, my hope has died. In the end, people get me out of my room at 3am on the day of the start.
"This night was a horror, I slept in my clothes in my bed because I was afraid that at any moment someone would take me back to isolation. I looked carefully out of the window with one eye because I was afraid someone would see me.
"Huge hope later, I can pack I'm going to the ice track I'm going to start! I pack my clothes, I put on my suit, and then…. A message that unfortunately they were mistaken, that I am a threat and should not have been released from isolation. I have to get back to the Olympic Village as soon as possible.
"I can't understand this anymore. I no longer believe in any tests, any Olympics.
"To me this is a big joke, I hope whoever is managing this has a lot of fun. My heart and my mind can't take this anymore."
IOC president Thomas Bach has muttered words of sympathy but there appears little help for athletes caught in the Chinese system – unless there is publicity.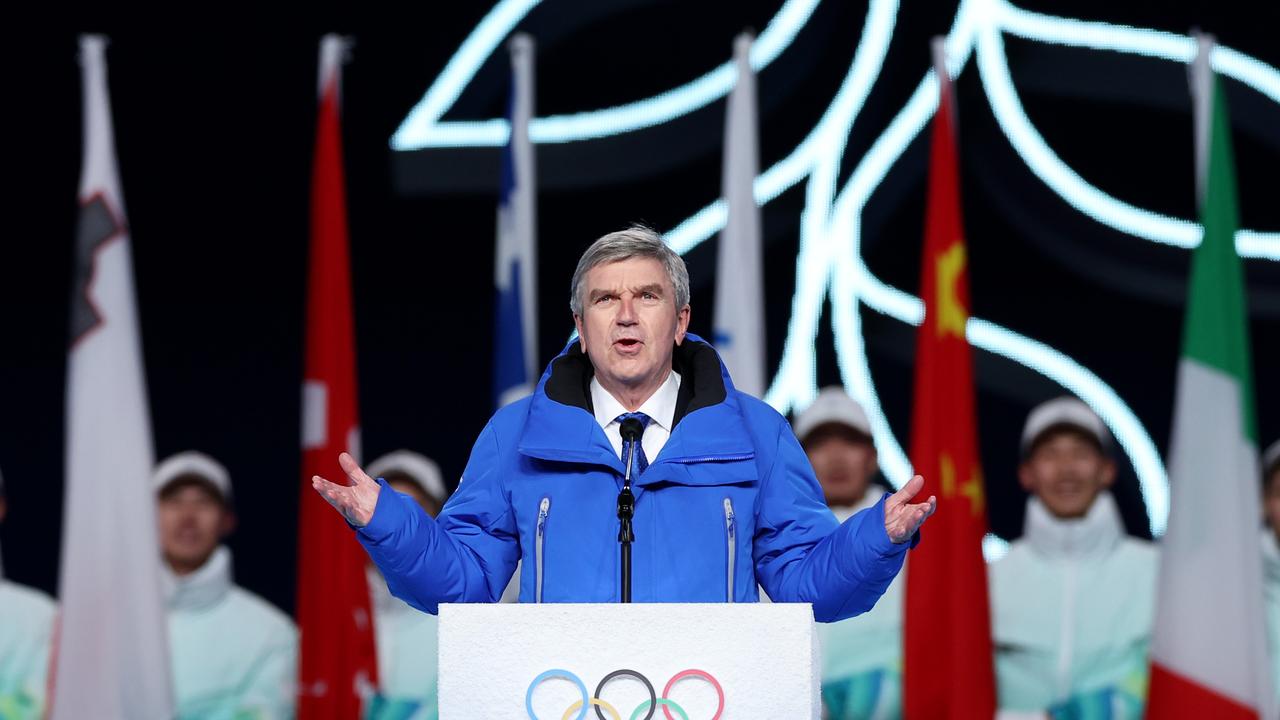 Thomas Bach has sympathised with athletes left in the lurch. Picture: Getty Images
"In the worst case, getting a positive result, destroying your Olympic dream, at least jeopardising it. This is mentally extremely challenging," Bach said last week.
Belgian skeleton athlete Kim Meylemans, was distressed that she had been told she was returning to the Olympic village only to end up in a quarantine facility, before her pleas on social media saw organisers intervene.
German Nordic combined athletes and figure skater Nolan Seegert have also criticised their treatment in China.
Germany's Chef de Mission Dirk Schimmelpfennig claimed the isolation room of three-time Olympic Nordic combined champion Eric Frenzel was "unacceptable".
Finnish ice hockey player Marko Anttila believes he is also in isolation for no reason.
"From a medical perspective we know that a person like this is no longer infectious, no danger to the other team," Finnish doctor Maarit Valtonen said. "These isolation decisions are not based on medicine or science, it's more cultural and political decisions."