Winter Olympics: From glorious Eileen Gu to Kamila Valieva debacle – the best and worst of Beijing Games
OWEN SLOT selects his highlights and lowlights from the past fortnight as a unique, and controversial Winter Olympics comes to a close in Beijing.
The best women's freestyle skier in the world, by some distance, and that does not tell half the story. She won two golds and a silver and two of those medals were claimed when the pressure was on and she had to pull out something special with her third and last run. What a competitor. But, also, what an astonishing global citizen: the girl who is half-Chinese, half-American, fluent in English and Mandarin and can talk the language of international geopolitics too. All at 18-years-old. Some launch for the Olympics' new commercial rocket.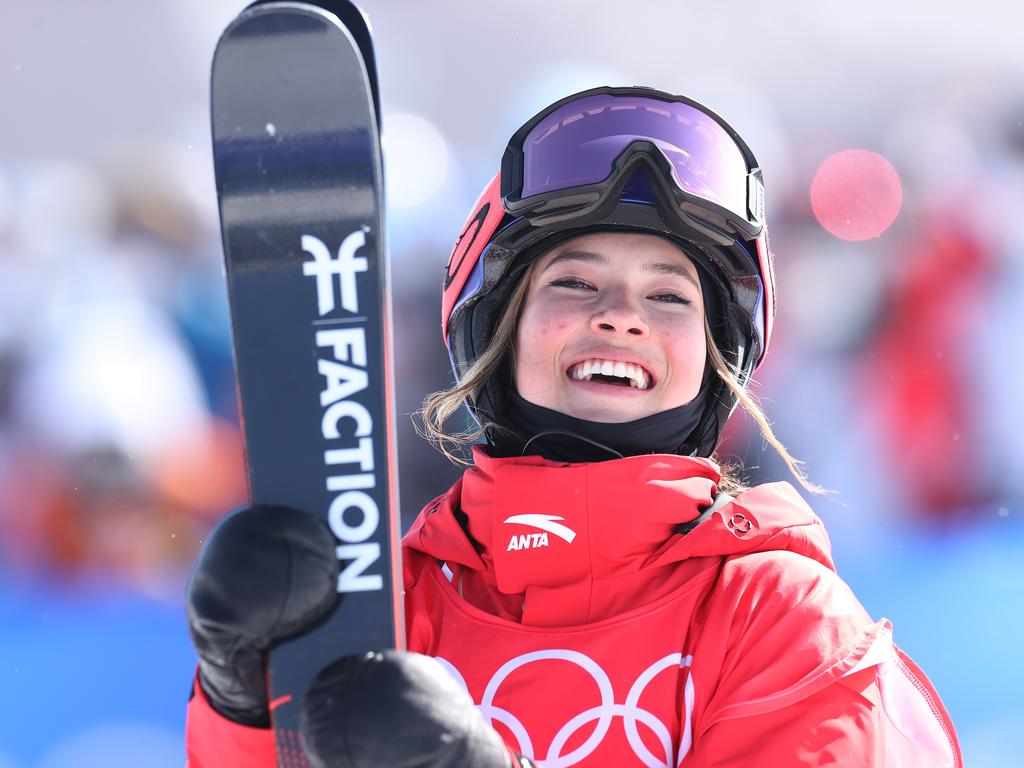 Eileen Gu, who contentiously chose to compete for China over her country of birth and residence, USA became the face of the Games, taking home two gold medals. Picture: Ian MacNicol/Getty Images
Kirsty Muir
The Aberdeen freestyle skier competed with the kind of spirit that should make her country proud: with a ripping all-or-nothing courage. Team GB could have done with a bit more of that. Only 17, she got a fifth and an eighth. One to watch, one to enjoy — when she has finished school.
Kamila Valieva
The short program by the 15-year-old Russian figure skater, so steeped in controversy, was mesmerising, beauty and athleticism in near-perfect unison, all laid down, fittingly, to what came to feel like the soundtrack of these Olympic Games: Kirill Richter's haunting In Memoriam. An obituary to — to what? — to clean sport? To innocence?
Johannes Thingnes Boe
The Norwegian won four golds and a bronze medal in the highly compelling (and little known in these parts) sport of biathlon. Biathlon is the one where you do cross-country skiing and, on occasions, stop for a spot of rifle shooting. In other words, it is James Bond meets the five rings. Boe was Beijing's 007.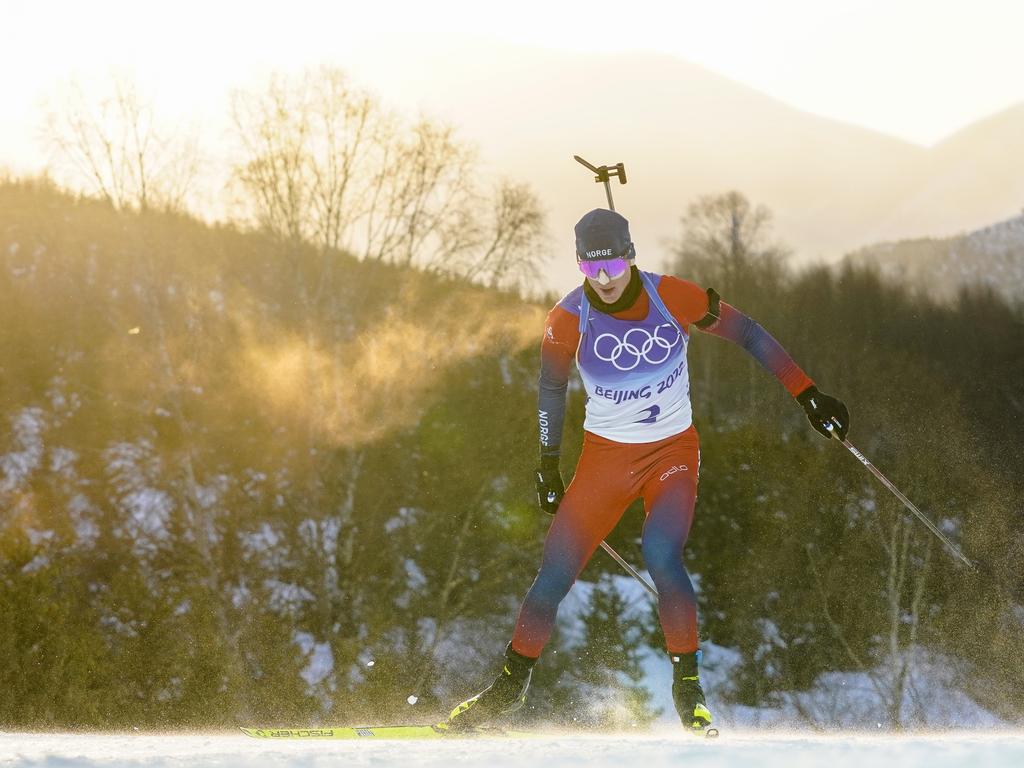 Johannes Thingnes Boe took home five separate medals for Norway, who were the overall medal tally leaders at the close of the Games. Picture: Michel Cottin/Agence Zoom/Getty Images
Lindsey Jacobellis
Particular admiration goes to the old dame of snowboard cross, which is really a sport for kids. Jacobellis, the 36-year-old American, should have won gold in 2006 but fell over when showing off with the finish line in sight and she has had to live with that ever since. Redemption arrived here, 16 years later, when she kicked the backsides of the children and won not only the one gold but two.
Kamila Valieva
The pressure finally came to bear in the young Russian's free-skating program. We once recognised Bolero as the soundtrack to Torvil and Dean; now it is the music to which Valieva fell twice, when we saw the product of all the misplaced ambition and cruelty that put this girl on the international stage. Heartbreaking.
Dinigeer Yilamujiang
This 20-year-old Chinese cross-country skier was chosen to light the Olympic flame. She did so even though she was competing the next day, which would never ever happen — unless you are a Uighur and your national leaders happen to believe that you can be a contrivance to show that they do not run Uighur labour camps. Transparent and shameful.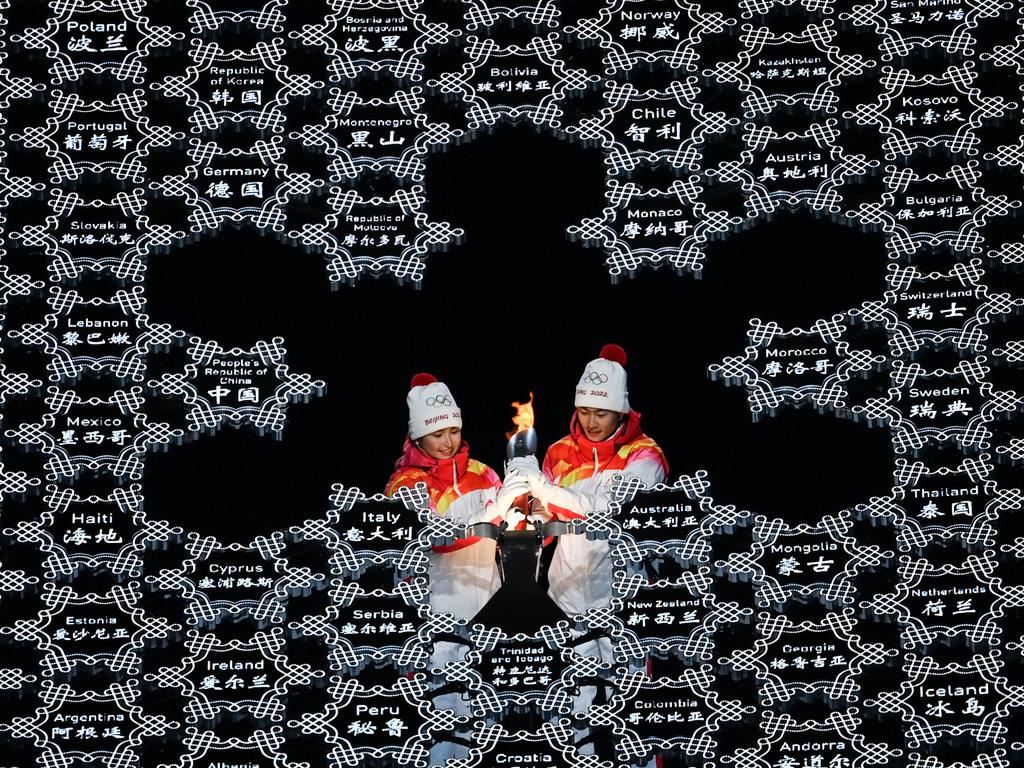 China was widely lambasted for selecting Uyghur athlete Dinigeer Yilamujiang to light the Olympic cauldron to dispel protests and calls of human rights abuses. Picture: Li Ga/Xinhua via Getty Images
Peng Shuai
The Chinese tennis player was paraded around the Olympics like an exhibit, to show a disbelieving world that she is happy and healthy. Few people believed it. Hard to believe, too, that even tone-deaf Thomas Bach, the president of the International Olympic Committee, thought it a smart move.
Zoe Atkin
There were a number of lame performances from the British team. Making mistakes is one thing; not actually, really, properly going for it is another. Atkin had two falls in the half-pipe and then, for her third, choked completely and laid down a run so conservative that she never gave herself a chance of getting near the medals.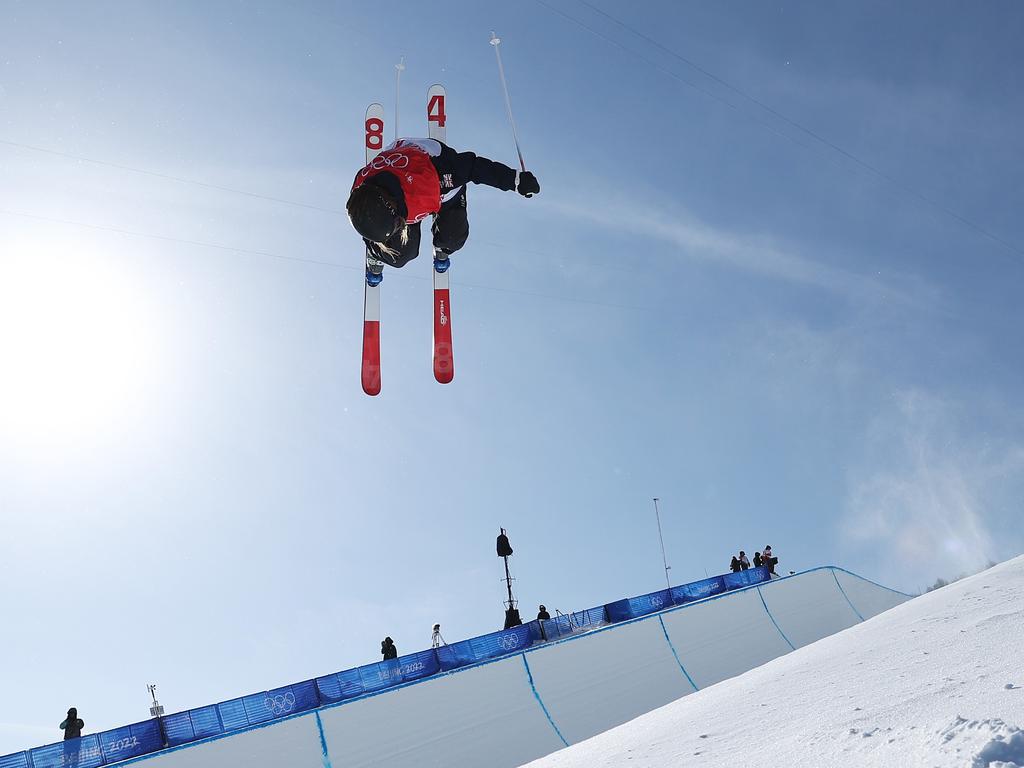 Zoe Atkin of Team GB was one of England's best medal hopes in the lead-up to the Games, but unfortunately fell on consecutive runs in her Freeski Halfpipe final. Picture: Lars Baron/Getty Images
Remi Lindholm
The Winter Olympics are supposed to be cold, but these were dangerously so — such that the men's 50km cross-country was shortened to 30km and Lindholm, the Finnish skier, required a heat pack after the race to thaw out a frozen penis. As he explained: "When the body part started to warm up after the finish, the pain was unbearable."
-The Times